By

Ha Van Dong
Posted in Education
On January 22, 2020
Comments Off

on THINGS TO CONSIDER FOR CHILD'S EARLY LEARNING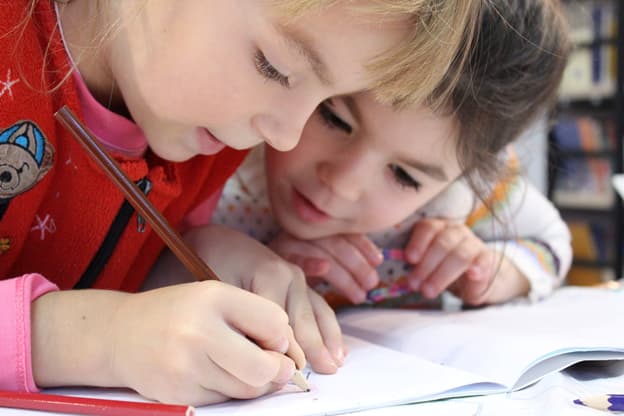 It is essential to analyze each and every step of a child when they are at a young age as it is most of the time when there is maximized learning perceived by them. You have to consider some of the activities which children work on when they are in their early learning stages as it is essential for their brain development. There are many schools and centers which offer early learning programs for children. There are both options available that whether you can go for an in-house option like early learning at home or also enroll your children in good early learning programs offering by good schools.
Let's take a look at some of the crucial things which people consider for a child's early learning as it is useful to be managed rightly.
WORKING ON SELF AND RELATIONSHIPS
The first thing which you need to consider is that the child is working positively on himself or herself and the relationships around them. It is vital so that the child can learn self-importance and self-care. This is how; the child will never think less of themselves in the competitive world. The working on relationships is also essential, on the other hand, as it will create the social values of the child in the people around them. This increases the socialism in the child so that they can learn to interact more clearly and nicely with the people around them.
FOCUS ON LANGUAGE AND COMMUNICATIONS
The correct emphasis on the languages, as well as the styles of communication, are again significant as the language, as well as other slangs, are something which a child picks from the home. This is why; it is useful for the child to adopt and see the elevated level of communication so that it can be applied rightly and promptly in their personal life through the correct touch. You have to pick the proper approaches for them so that they can learn the right values in the long term too.
SPACE, PLACE, AND ENVIRONMENT SHOULD BE SAFE
You have to make sure that the space in which you keep the child is safe and learning compatible. This is how; the child will be able to feel extremely comfortable with the environment around and learn much more as compared to other people around the present. This safety is useful as it will give a full rise to the developmental prospects for managing the right ideas in terms of managing the correct strategic development. This is useful for you as it will enable you to handle the opportunities where there are significant developments.
FOCUS ON HEALTH AND PHYSICAL FITNESS
You need to focus on the health of your children , healthy co parenting and make sure that they are always fit. This can be done you by making sure that the child eats and sleeps well. The daily activities which are perceived by you as a parent should focus on healthy mental behavior as these activities will later turn into the complete habits of these children. You have to make sure that these habits are rightly managed and done correctly in terms of handling the correct prospects. The focus on the right opportunities related to health and fitness is essential as the main focus will be on the right opportunities developed for the main ideas for children.
WORK ON THE NUMERIC SKILLS
Children get extremely confused with numbers, yet it is so essential for them to learn as soon as possible in their lives. You can do this learning via some of the best activities by taking their toys as an example of the numbers or making the shapes via their favorite snacks and food. In this department, I leave you to your creativity and understanding with the child. You can handle them with the right ideas in this ay as they would be able to perceive it in the proper manner.
MAKE THEM MORALLY LITERATE
You also have to add some of the moral values which are very essential such as saying sorry or please. This is how; they will get a good idea about how to deal with the people around them with a strong as well as a polite tone. This is something which you need to teach children and make them learn from a very early age. This is important as it will enable the children to get a better idea about the correct prospects for making the right decisions in the long run for the people in the company. It would help if you came up with better plans for them to perceive accordingly.
THE HANDWRITING MATTERS!
Another important thing which your child must work on is the correct handwriting. You need to focus on the fact that the writing of these children is good so that they can be comprehensive in the skills and be favorite of their teachers in the long term! It is also a great representation of peculiar discipline by children in life as these small habits make the most of the developed prospects for making the correct prospects. Do this to your child and see the positive results in the future, which are perceived.
LISTEN TO WHAT MUSIC THEY LISTEN TO
The last thing which you need to look at in your child for their learning is their music taste and what they listen to. It is useful for you to see how your children are perceiving the music and the overall impact of the developed prospects, which are used in the long term. It is also essential for you to notice that they are not listed ing to anything violent and inappropriate because children are much pickier than adults when it comes to observations. You need to observe what they are listening to and make sure that it is nothing wrong!
CONCLUSION
So these were some of the things which a parent or a guardian must look for when it comes to a child's learning and common perceptions at an early age. Some of them were so important that they have a direct impact on the overall education of a person. It is always better to focus on children early learning programs as it works as a base for their future education. It becomes useful to manage accordingly. Work on them for the correct wellbeing of the child so that they can outperform in their lives.