By

Ha Van Dong
Posted in Education
On October 15, 2019
Comments Off

on The Definitive Guide to Ace the CACS Paper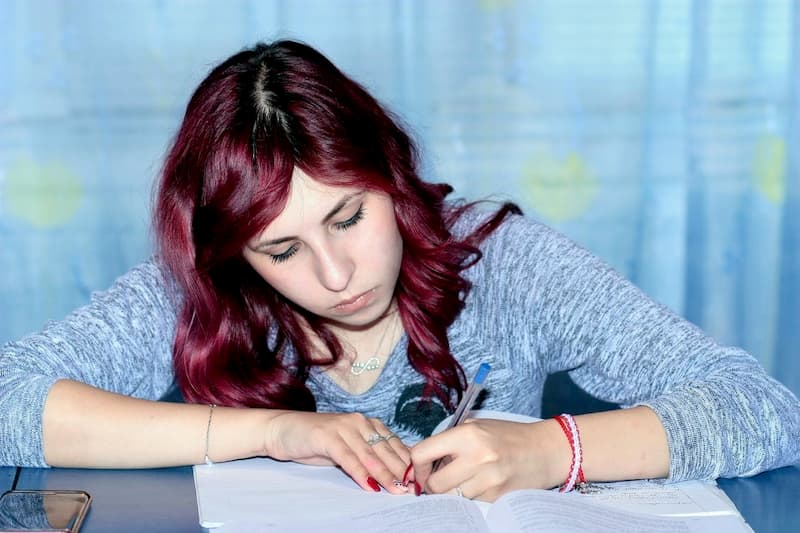 Image Source: pexels.com
Have you completed your banking education and are now looking for quick ways to get your feet into the professional world of banking? It is time then to look into CACS papers.
What are the CACS Papers?
CACS is an abbreviation for the Client Advisor Competency Standards. Private banking professionals are eligible to apply for the CACS papers. There are two CACS papers. CACS paper 1 includes Legislation, Regulation, and Industry Codes of Practice, whereas CACS Paper 2 includes Industry and Product Knowledge. Both of these exams cover different topics that help you to master specific knowledge of the banking world and give you practical skills to become a high banking professional.
Format of CACS Papers
CACS Paper 1 has 80 MCQS, and you are given two hours to attempt all of those. CACS Paper 2 also has 80 MCQs, but you have two and a half hours to finish your exam as this exam is more technical and complicated. It is why it has 70% as its least passing percentage, while for CACS paper 1, you need to score at least 75%. Both of these papers are computer-based, and you will have your final score on your computer screen as soon as you submit your answers.
Fee Structure
For CACS paper 1, you need to submit 400 USD if you are a non-member. However, if you are a corporate member, your fee will be 330 USD. Luckily for the second attempt, your payment will be reduced to 380 USD if you are a non-member and 310 USD if you are a corporate member.
The fee structure for CACS paper 2 is precisely the same as CACS paper 1 for both corporate and non-members.
Moreover, for your convenience, IBF-STS Funding is available for both CACS papers.
Tips to Ace the CACS Papers
Now that you are aware of the essentials of CACS papers, you must realize that these are not your regular college exams. You are stepping up in the professional world! You need to know some crucial CACS paper exam tips to help you pass both of the tests in the first attempt. Even though you have the option of the second attempt, but you must not rely on it as you have got to save your time, effort, and money.
Manage your Time:
To prepare for the exam, you need a significant amount of time and focused effort. You cannot be a slacker and put the preparation on the last day for these exams. You need to put a little effort each day for a few months to be ready to pass these exams. The first thing you need to do is manage your time. Determine the specific amount of time you will give to the preparation of this exam. Then, set daily and weekly goals. Try to mix up the most difficult parts with the least to motivate yourself each day to sit down and study. The thing you should be most concerned about are distractions like your phone or work. Eliminate them at the time of your study to achieve the maximum output in your determined time.
Moreover, once you sit for the exam, know your time duration, which is 2 hours for CACS 1 and 2.5 hours for CACS 2. Make a timeline in your head before the exams for covering all 80 questions in that duration.
Know the Format Well:
By knowing the format, you do not only need to relax after knowing the overall pattern of these exams. You also have to focus on the design the questions are asked in. For that, you need to look at and compare older with recent past papers. For example, the old format of CACS paper 2 lets you choose just one correct answer from your MCQs, but now it asks you to select more than one, making the exam more difficult. If you do not know your format well, chances are you will take more time to get done with each question and will be more nervous, leading to an overall lousy result.
Work Smart, Not Hard:
It is the absolute rule for every exam. When it comes to CACS papers, it is understandable that you get too nervous and end up wanting to do everything, even formulas. It is fantastic with these exams that you will have a formula sheet, including all the equations you will need to finish the exams successfully. So, you do not need to work hard but smart! Trust the formula sheet. Just go through it and focus on what is more important to get through the exam.
The calculator is Allowed for a Reason:
Yes, you heard it right. You don't have to rack your head and calculate it all out on your fingers. So, use the calculator when you can. Make sure you own a scientific calculator for the ease in advanced problem-solving. If you think it is necessary, keep two of them to save yourself from any last-minute technical issues.
The key is to practice!
CACS exams aim to push your practical skills of professional banking to a distinct level, so you have to focus on possible ways to prepare for it. So, practice the math relevant to your exam till the last day to get your mind going. Moreover, also focus on practicing using the formula sheet, which you can download once you register for the exam. Do not forget to get yourself accustomed to the calculator you will be using in the tests to avoid distractions and technical problems. These little tips will help you enhance your focus during the exam, so calm your anxiety, and put maximum effort into the preparations.
There are various guidebooks available, coaching centers, and personal mentors to assist you in passing CACS papers. If you believe, you need to opt for any of these, go for them. However, there are multiple online resources to help you. Good Luck!
Topics to be interested: how long does it take to cure acid reflux naturally