By

Ha Van Dong
Posted in New
On October 16, 2019
Comments Off

on 10 Landscaping Tips to Sell a Commercial Building Fast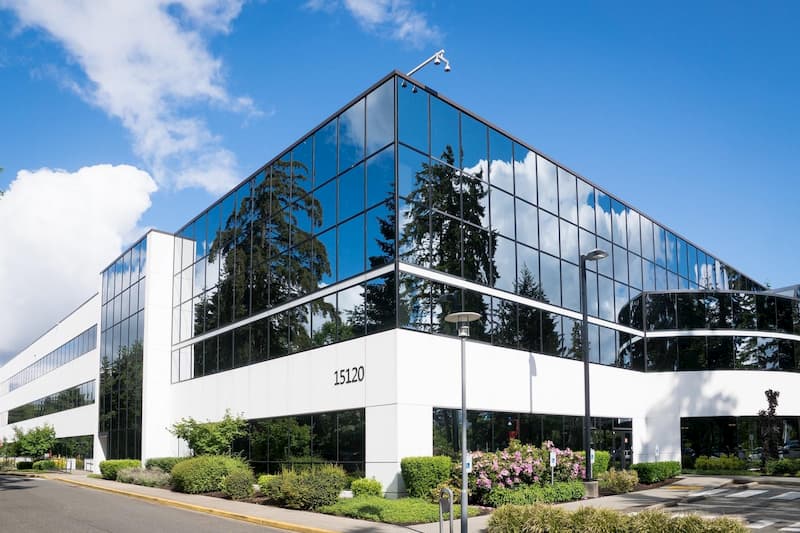 Image source: Pexels
While a book shouldn't be judged by its cover, the rule doesn't apply to a commercial building. Because the outside of a property can create a striking first impression, buyers might be persuaded whether or not to make an offer before they ever step inside. For this reason, investing in curb appeal is a step you don't want to skip when selling real estate.
1. Develop a Plan
Considering how cosmetic changes can either make or break improving your curb appeal and how time-consuming some alterations can be, you don't want to end up with less than impressive results and empty pockets.
Investing in quality landscaping will pay off during the sale of a building. According to the data shared by KW Memorial, a Houston division of the largest real estate company worldwide, landscaping upgrades result in 100% return on investment and speed up sales time.
With this in mind, it's important to have a well thought-out plan put together specifically for your property.
Don't underestimate the impact that hiring professional design services can have on landscaping. When you have a course of action created for you with budget and preferences in mind, you have a clear idea of the end results.
If you have a current service agreement with a janitorial company, try to take advantage of your relationship.
According to the guide "Selling Your Own Commercial Real Estate" by a commercial real estate investing platform – Property Cashin, it's likely that you will have to pay an early contract termination fee to your janitorial company while selling your building. And extensive landscaping updates may not be included in the monthly service fee either.
However, there is a good chance that you might get a good discount for them as a current client of the janitorial company. This will help you cancel out some part of the early termination fee and the additional costs for the updates themselves.
2. Accentuate the Architecture
Match your building's architecture with your landscape accentuates your property's features and on the whole creates a more put-together appearance.
If your building itself is symmetrical, having landscape mirror the other half of your property is a solid choice. For more modern structures, eye-catching topiary might be fitting. When a commercial lot looks unkempt, a more structured approach to landscaping can help. Adding flowers that compliment your building's color scheme can also boost appearances.
By having landscape correspond with the architecture, your lot will look much more cohesive.
3. Create an Inviting Entrance
Your entrance is meant to stand out and draw people inside. If your front door is too bland, you're missing a prime opportunity to make a lasting impression.
The landscape should create a clear path to your front door. For dark entrances, consider brightening up the space with solar powered outdoor lights that compliment the landscape.
Hanging pots or planting a flower bed can also make for colorful decorations that welcome visitors. Similarly, matching vegetation with the front door's color is a simple and cost-effective step to create a matching appearance.
According to the instructions in the article "Places to Maintain in a Commercial Building Before the Sale" by the professional Houston landscapers from Quick Response Janitorial Services, you need to make sure that:
shrubs are pruned: they should not cover first-story windows.
remove weeds from your flower beds.
if you have unirrigated native grass, keep it green by watering it by hand.
4. Choose Low Maintenance Plants
As mentioned before, plants located on the territory of a commercial building can be considered as an investment. To maximize the return on that investment, the cost of the maintenance has to be considered. Therefore, take into account resources necessary to maintain your plants, and try to choose the ones that require less water and fertilizers.
On the other hand, brick-and-mortar and office buildings will benefit out of appealing landscaping in the event of a sale. However, it will matter only if the greenery is properly maintained. If you don't have a green thumb, there are attractive plants that take little effort and won't require day-to-day gardening to keep alive.
Hawthorn trees and barberry shrubs can outlast shade or drought. With a little extra water during dry spells, smoke trees may be grown as either a shrub or miniature tree. As for flowers, peonies don't require fertilizer beyond their initial planting. Liriope is a popular choice of foliage known for staying evergreen year-round, while producing blue-violet flowers in the summer.
5. Consider Seasonal Color Rotation
It's easier than you think to go the extra mile and create an exterior appearance that matches the time of year.
For a spring or summer look, peonies, daisies, and Bougainvillea create bright pops of color. For autumn, Sweet Alyssum, goldenrod, and sunflowers pair well. Together, the red and white of poinsettias and paperwhite narcissus create a striking Christmas aesthetic, especially when paired with pine accents.
With simple door decorations like flower wreaths that compliment rotating potted plants and shrubbery, your property can be appealing year-round. Here are some more ideas on how to achieve a four season garden as well as a list of seasonal plants from Gardening Know How.
6. Maintain Walkways
As mentioned beforehand about your doorway, it's important that the existing landscape creates an attractive and well-defined path to your front entrance.
If you have a long stretch of concrete as a main walkway, this could create an industrial and bland look for your property. By switching out concrete slabs for pavers, the exterior can be radically changed for the better.
No matter the walkway, it must be maintained and kept neat. Grass growing between cracks, stones being overturned, or vegetation creeping over the walkway may contribute to an unwelcoming appearance.
7. Create a Common Area
Your property's green spaces aren't only for foliage to enjoy. To utilize your square footage, create a striking exterior, and give your commercial building an extra aspect to enjoy, consider adding on an outside common area.
As reported in the article by the New York Times, surveys show that 86% of indoor workers would like to spend more time outdoors during the workday. Employees and guests could enjoy lunch and pleasant weather in an outdoor seating section framed by foliage and landscaping features. Additionally, meetings could be held outside for a pleasant change of scenery.
When planning out your common area, consider how much seating is appropriate, and make sure to create a clear path from the building.
8. Consider Adding Water Features
Landscaping goes beyond plants. Water features can add another element to your property that compliments your building's exterior and takes its appearance to the next level.
A small water fountain can be a focal point when framed by flower beds. Modern water features can border the path to a sleek front entrance. A stone-lined pond or waterfall can evoke a natural aesthetic.
Much like with foliage, water features need to pair well with the building itself. Keep in mind symmetry and architectural style to make the best choice for your commercial listing.
9. Be Sustainable
Beyond making maintenance easier and having a better impact on the local environment, keeping sustainability in mind leads to long-term financial savings and can be a persuasive selling point for prospective buyers.
Xeriscaping is landscaping with the intention to create an attractive area without needing much water or upkeep. Otherwise known as dryscaping, this sustainable approach saves energy and maintenance costs by focusing on drought-resistant plants. Additionally, money-saving features like rain barrels that collect natural water can be incredibly appealing. HowStuffWorks offers a guide on Xeriscaping to better understand this approach to landscaping.
10. Capture the Best Views
Last but not least, before listing a property for sale, it's important to take quality photographs of a building and its surroundings. All the hard work of improving the curb appeal may go unnoticed if it isn't properly represented online. With more and more prospective buyers searching for a property on the web, photography plays one of the most crucial roles in the decision making.
Houston professional photographers at Pixel Studio Productions advise on their website to consider aerial or drone photography when shooting the exterior of the property. It's the best way to showcase beautiful landscaping and square footage and stand out among other listings.
Conclusion
If done properly, the creation of a welcoming landscape will turn out to be a good investment of time and money for someone who's looking to sell commercial real estate. A well-kept and attractive area can increase property value and shorten the time on the market.