By

Ha Van Dong
Posted in Fashion
On December 20, 2019
Comments Off

on Five Things to Consider Before Choosing a Career in Fashion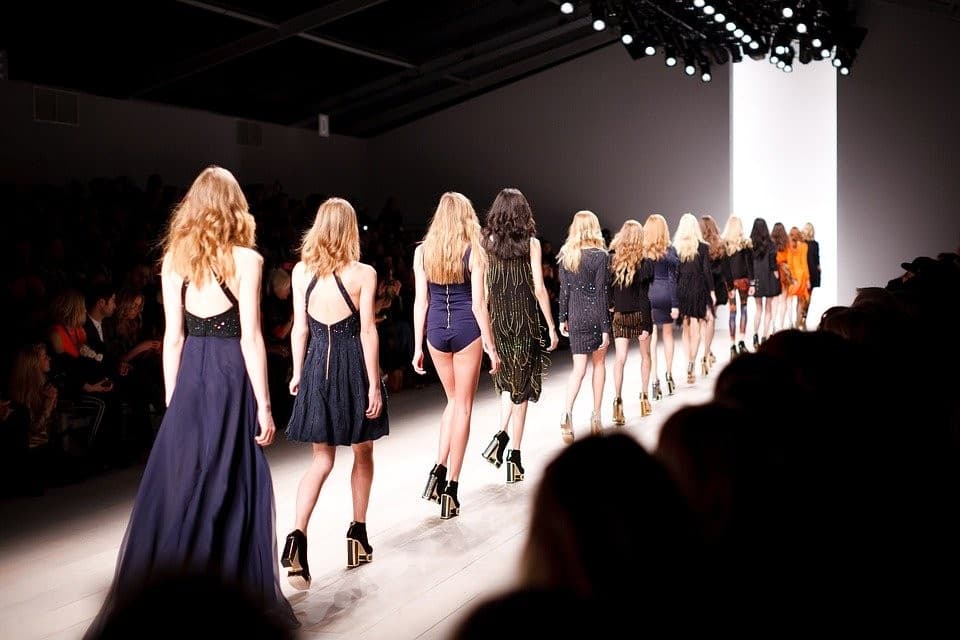 Remember how Anne Hathaway dealt with the devil who wore Prad. She rolled her eyes while looking at the latest lines of abled fashion designers whilst muttering, "That's all"? Being a personal assistant to one of the most respected reps in the fashion industry became stressful and challenging for Hathaway's character to handle – and that's mainly what we're talking about!
Fashion, sheer glitz, and never-ending glamour – the world of fashion are alluring and intoxicating for the few who dare to step in. Overshadowed by the appealing hues, a career in fashion can be very competitive. From working long and tedious hours in a studio as a fashion designer to creating a line of pop, fusion art, and vibrancy, and to trying on several samples of clothing and putting on various types of make-up as a model – fashion is brutally thrilling.
Given your caliber for judging the market for competitiveness and your never-ending exquisite sense of creativity and design, we believe you'd be the right candidate to handle sleepless nights and worrisome details. Let us tell you straight – to begin a career in fashion, you need more than just passion and the basic know-how of the market.
Here are five things that we believe you should know before going ankle-deep in a career in fashion:
1. Consider Your School Before Getting Enrolled
Before paying a hefty sum or proceeds from your scholarship for attaining a degree in fashion, try to do some background research regarding the school's academic program and success statistics of its alumni. Today, the world of fashion is well-connected – surely one of your fashion leaders must belong to your school of choice.
Besides, instead of pursuing a degree in fashion design at a reputable institute, you can also do a short term specialization program or postgraduate diploma in fashion.
From costume and accessory design, fashion styling, PR marketing, to fashion photography – there are a ton of careers available other than design. Plus, many shorthand courses are available for grabs, considering you don't have the time or the opportunity to enroll yourself in a 2-4 year bachelor's or master's diploma.
Consider the master's institute in Australia that excels in dealing with high-end and full-length courses on fashion design and illustration. It's summer programs focus on practical aspects in greater detail. For instance, there are simple courses that allow you to create a vegan leather handbag for a day or more complex ones on fashion business analysis, adobe creative cloud, etc. ranging from 4 to 12 weeks.
2. Discover your Niche
Before you enroll or settle into a fashion program, gaze at yourself in the mirror and repeat, "What is my niche or career path in fashion?"
Discover whether you're ready to become a fashion designer or if you'd prefer staying ahead of the spotlight as a PR marketer. To become a PR marketer, you have to understand both the business world with the fashion world.
Maybe you'd like to stay behind the lens and shoot models or products for fashion photography. Maybe you'd like to design costumes and play dress-up with Johnny Depp for his next Tim Burton movie.
Whatever your niche is, it's alright to be indecisive in the beginning but try to sort it out by getting professional career counseling. Get some short courses before deciding on a full-term career. Always remember – your hard work will guide your ambition towards success, and the one lacking ambition can't compete with that at all.
3. Bubbling of Pressure!
The fashion industry is a nerve wrecker, not because there is too much competition to strive through, but mainly because it gets pretty challenging irrespective of whether you're at the bottom or the top. Paving your way through endless presentations of art, culture, documentaries, and theses can have your sprout a hint of gray in your hair before you graduate.
The fashion industry pays heed to Darwin's theory of 'the survival of the fittest', making it harder day by day for anyone who isn't confident, tough-rooted, or bold enough to make it through. Not only do you have to put in tedious hours into designing your new fashion line for your upcoming thesis, but also face last-minute approvals and demands of new additions.
4. Underpaid – till you make it
Nobody said that the climb to the top is easy – but didn't they say that it will be worth every step? Well, you're just a career path away from joining doctors and entrepreneurs in their struggle for earning numerous wads of cash. Before you do, there is a lot of learning and experimentation to be done. Plus, to make matters worse, you don't necessarily start earning the moment you're done from graduation.
The fashion industry is known to mooch interns in the name of 'unpaid internships' and 'credible work experience'. But let's not single out the fashion industry – the case of unpaid internships is basically with every career, and this is just evil of capitalism.
If you're in the bottom tier of the fashion industry, you'd have to pay your utilities and pay for the material or fabric while putting a happy face in the morning and fetching a round of lattes for your superiors before your morning meeting.
It's all fun and games until you're playing Emily Blunt waiting to get rewarded by a ton of Parisian freebies.
5. Everything – and Everyone is Connected
If you are already well invested in your career, pursuing fashion might become a breeze. Because sponsors hold gigs for you in places you haven't dreamed of. For people who are starting out with basically just their talent – climbing the ladder and battling the competitive waves of paid endorsements in the fashion industry is not only hard but grueling.
You don't want to be simply famous – you want to be known for your handiwork, patchwork, and creative designs, but before you do, there is a long path of strategizing every step. Unlike those who are following the footsteps of their fashion mavens, you have to put in more hours to make your name known to your audience.
This means prioritizing your time and hanging out with the crowd that will help open doors, create connections and builds your PR. Learn how to mingle with pioneers of the fashion industry and learn exactly how you're supposed to present your ideas by simply talking up a storm. You can book a meeting with a corporate giant and digitally broadcast your work even though you're working out of your garage.
Conclusion
Not everything is a downer in the fashion industry. Sure – amidst the tedious, sleepless nights and tons of caffeine shots and nicotine patches, you'd make a lot of connections with potential clients. Fashion is highly subjective, and no, we are not speaking about Hermes or Chanel, but as an enthusiastic fashion designer or stylist who's just starting out and can't wait to make it big.