By

Ha Van Dong
On September 6, 2018
Comments Off

on Tips for Students Saving money Visiting Paris
Paris can be an incredibly expensive city. It is, after all, renowned for its luxury goods, gourmet restaurants, opulent palace hotels, and the like. Because of this, you may (logically) assume that seeing Paris on a budget isn't realistic, or would amount to a miserable experience that'd leave you feeling like a pauper.
Luckily, however, that's all a myth: a visit to Paris really doesn't have to break the bank. It's entirely possible to eat well, find clean and decent accommodations, and enjoy discounted and free attractions while still having the sense that you're living it up in one of the world's most gorgeous cities. A (fun) budget Paris vacation doesn't have to belong to the realm of fairy tales, after all: read on to find out why.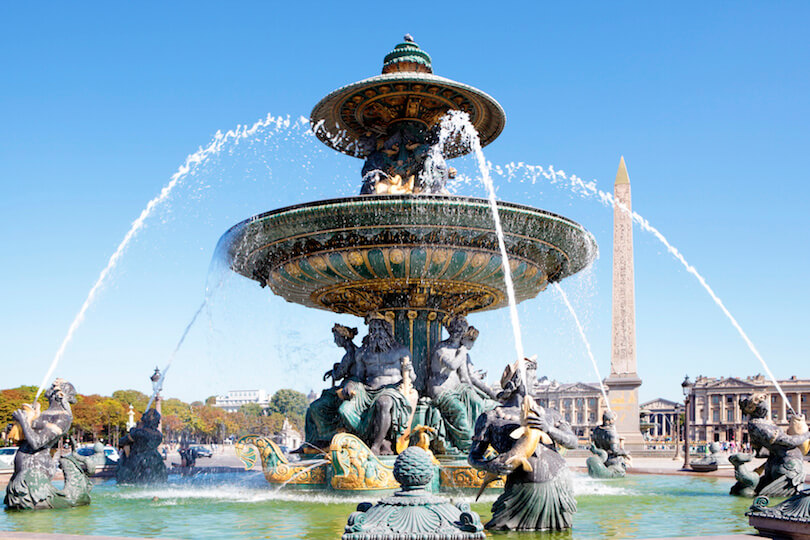 Budget-minded travelers heading to Paris have reason to take heart. Although Paris is the world's most visited city and its very name is synonymous with luxury, it's not necessarily expensive to visit.
From efficient public transportation to cheap eats and affordable hotels, there are plenty of simple ways to trim big bucks from your Paris travel budget. Here are 10 sure ways to save money when visiting the City of Lights.
For more tips, check out EuroCheapo's guide to visiting Paris on a budget.
1) Take public transportation to and from the airport.
If you're arriving into Charles de Gaulle airport, take the RER B train into Paris. Tickets are €9.10 (including a transfer onto the Metro).
The city's airport bus, the Roissybus, shuttles between the airport and Place de l'Opéra every 15-20 minutes for €10.
Stay away from taxis. They'll cost at least €50 from the airport into the city's center.
2) Paris is "out" when fashion week is "in."
Fashionistas descend upon Paris twice a year for "fashion week," throwing lavish shows in public places (and occasionally taking them over). While this is all very glamorous, unless you've been invited to the party, stay away. Hotels completely book up, as do restaurants.
Upcoming shows are June 27-July 5 and September 25-October 3, 2012. Check out the "Mode à Paris" website for more information and dates.
3) Don't buy single Metro tickets.
One ticket in the Paris Metro costs €1.70, but a 10-pack, called a carnet (pronounced "car-nay"), costs only €12.70. Buy a carnet from a ticket vendor or through a machine and you'll save money and time.
There are other options, including day and multi-day passes. (Read more in our guide to the Paris Metro and buses.)
Also, remember to hold onto your ticket for the duration of your trip. Ticket controllers regularly stop riders and ask to see stamped tickets. You don't want to be fined for not having it on you.
4) Consider the Paris Museum Pass.
Planning to hit up the Louvre (€10), Musée d'Orsay (€9) and the Palace of Versailles (€18)? And that's just the first two days?
Serious museum addicts should consider the Paris Museum Pass, which grants admission to these and more than 50 other museums and sights in and around Paris. The pass costs €39 for two days, €54 for four days and €69 for six days.
5) Choose a central, affordable hotel.
Happily, Paris is a city still blessed with many small, family-run hotels. It's not difficult to find an affordable two or three-star hotel in central Paris for less than €125 a night during the spring and summer.
Many of these hotels are located in historic buildings (sometimes with laughably small elevators — or none at all) and some do not have air conditioning. However, weather is usually mild in Paris and you can sleep with the windows open throughout most of the summer.
Check out this list of our favorite cheap hotels in Paris, most of which charge well under €100 a night.
Transportation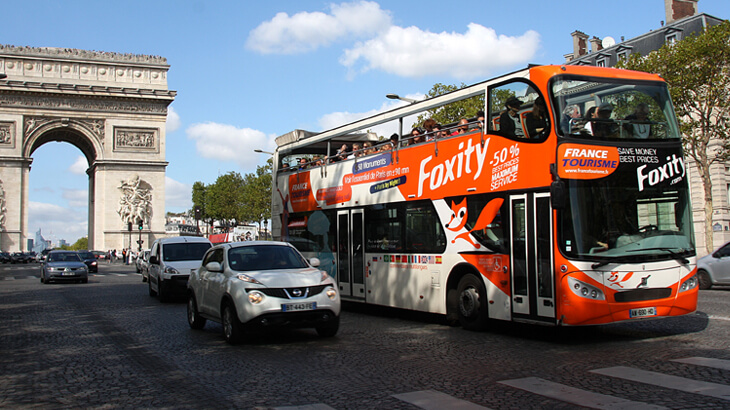 Mass Transit
Public transportation is extremely popular in Paris, and they have a very robust system for getting around. For the most part, one ticket is all you need. They are generally transferable between modes of transportation. This means you can take a bus to the metro station, hop on a train, and ride the funiculaire all on the same ticket.
When arriving or departing via the main airport (CDG), you can get to/from your accommodation on the same ticket since it also covers Paris city transportation. In 2015, the ticket costs 10€. There are various options from the other airports.
Given how rough Paris traffic can be, you'll probably arrive at your destination much more quickly via this route, and it can save you as much as six times the amount you'd spend on a taxi.
Paris open bus sightseeing tours are very popular and are available in three main formats of 1 day, 2 days or 3 days consecutively. Depending on the time available with you, your own preference or constraints, you can choose the one which is best suited for your needs. These tours are especially useful for those who want to cover a variety of places in a limited time or who want to get an overall flavour of the city.
Routes
There are three main routes for L'Open Tour: Red, Blue, and White – each of which show you a different view of the city.
Batobus
Batobus has eight stops: Beaugrenelle, Eiffel Tower, Musee d'Orsay, St-Germain-des-Pres, Notre-Dame, Jardin des Plantes, Hotel-de-Ville, Louvre, and Champs-Elysees
Frequency
Batobus: While Batobus operations start at 10 AM throughout the year, the changing frequencies and closing times can be found here.
L'Open Tour:These buses operate from 9:30 AM to 6 PM with a frequency of roughly 20-30 minutes at each stop. This makes it very convenient for sightseeing and saves you time.
Price
Batobus: You can choose a 1-day pass, a 2-day pass, or a year-long pass. Prices vary between €17 – €60.
L'Open Tour: Rates depend on the tour chosen. Based on the variant chosen of the City Tour (1, 2, 3-days), the price varies between €33 – €41.
The Paris Attractions Pass included in the Paris Pass grants you free entry into an additional 13 attractions, tours and experiences that will make your visit to Paris even better. Ever wanted to see Paris from the river, or walk through the corridors that inspired the Phantom of the Opera? With The Paris Attractions Pass you can!
Don't miss these Paris free attractions:
Aquarium de Paris – Cinéaqua – one of Europe's finest aquariums with over 500 species. Normal entry price €20.50
Bateaux Parisiens River Cruise – beautiful views of Paris and pass by top city attractions on an hour-long river cruise. Normal entry price €15.00
Big Bus Paris Hop-On-Hop-Off Tour – one-day tour to see the sights of Paris on an open top bus and hop on and off at top attractions. Normal tour price €38.00
Choco-Story Gourmet Chocolate Museum – indulge your sweet tooth and discover the 4000 year history of chocolate. Normal entry price €11.00
Espace Dali – see some of Salvador Dali's most famous works at this dedicated museum. Normal entry price €12.00
Les Etoiles du Rex – free backstage multimedia tour of the Grand Rex Theatre, Europe's largest movie theatre. Normal entry price €11.00
Musée Grévin – see over 300 wax figures of your favourite stars, sports heroes and sports figures. Normal entry price €22.50
Les Caves du Louvre – learn about French wines with a guided wine tasting tour at the historical royal cellar. Normal entry price  €32.00
Opera Garnier – inspiration for the "Phantom of the Opera", enjoy a free guided tour of the historic landmark. Normal entry price €15.50
Paris Story – learn about the history of Paris through a panoramic film. Normal entry price €11.00
Petit Train de Montmartre – tour the streets of the quirky Montmartre neighbourhood with a mini train ride. Normal entry price €6.50
Set in Paris walking tour – visit the real Paris locations that inspired and featured in some of the world's best-loved stories and films. Normal entry price €30.00
Tour Montparnasse – enjoy spectacular views across Paris at the Montparnasse Tower observation deck. Normal entry price €18.00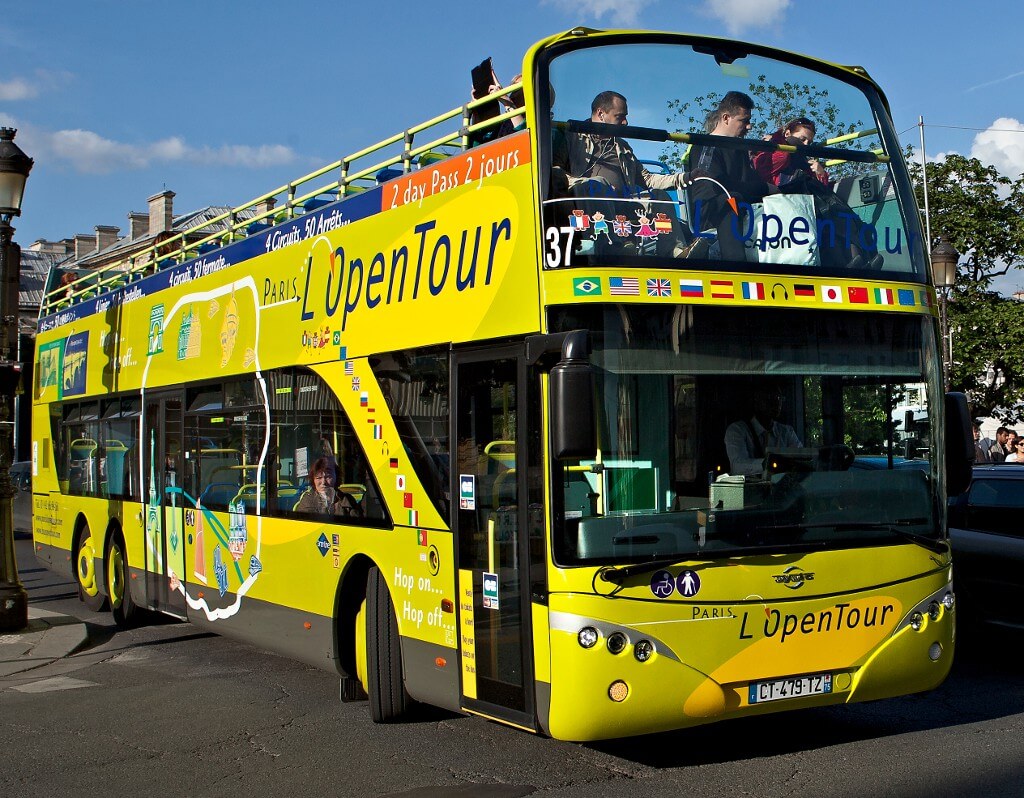 Advantages of Choosing a Hop on Hop off Bus Tour
Hop on and off whenever you want
Hop-on-hop-off tour as the name suggests gives you the option to get off or get in at any of the designated stops any number of times within the validity of your ticket. They have excellent frequency with buses arriving every 10-15 minutes. This gives you the freedom to explore the city at your own pace spending as much time as you want at any of the landmarks.
Save Time
Conveniently located prominent bus stands save up on time and transport cost. You just need to create your own itinerary for sightseeing and you can easily get around the city. With the largest network of interconnected hop-on hop-off lines in Paris, you can conveniently explore the city's major landmarks.
Sightseeing
The Paris Hop-on-hop-off buses pass by scenic boulevards, lively squares and expansive parks giving you ample opportunities to capture this beauty in your cameras. The top deck is ideally suited to shoot from the correct angles.
Audio Commentary
These tours come with a multilingual audio commentary to keep you thoroughly engaged and making you learn about your surroundings. These are very entertaining as well as informative. You buy not just a ride but a comprehensive tour.
Free Transport
What could possibly be better than being able to go to every attraction you want to visit in a city without having to repeatedly pay for the public transport systems or a taxi? HOHO tours make your travel extremely comfortable. With buses running frequently between attractions, you can choose the routes you want to take, and visit attractions at your own pace, without having to worry about how you're going to get there.
Free Extras
There are also free maps showing the route, brochures and other written information available about the attractions. You get a fairly good idea of the whole city through all this material to plan a detailed itinerary. Free wifi which comes with this tour keeps you connected and is an added attraction.
Paris L'Open Hop-On-Hop-Off Tour
Paris L'Open Tour features 4 routes covering all the major attractions in Paris. It offers audio commentary through headphones in 10 languages and includes recorded stories about Paris for kids.
Other facilities with this tour include free Wi-Fi and discount vouchers for attractions and restaurants.
Big Bus Hop-On Hop-Off Tour
Big Bus offers unlimited hop on hop off tours in three different routes covering over 50 attractions.
Complimentary offers include a walking tour, optional Seine river cruise, free map, and a voucher booklet containing attractive discounts in restaurants and attractions.
Open Tour Paris Bus Tour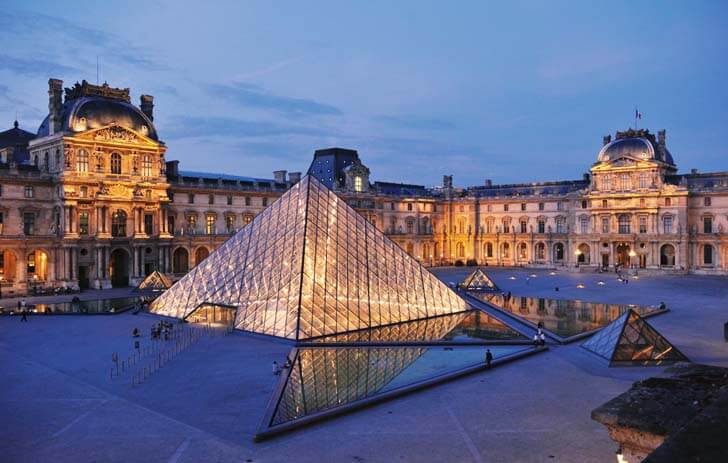 The Open Tour Paris Hop-On-Hop-Off is a great way to explore and discover the city of Paris, this hop-on-hop-off bus tour covers the highlights and attractions in the city with 4 routes and 38 stops. Explore Paris both in the day and at night with your 1 to 3-day tour around the city's splendor and nightlife magic.
Tourists can hop on and off to closely appreciate sights as they take pictures as well. This is an awesome way of getting accustomed to this beautiful French city at your own pace.
Foxity Bus Sightseeing Tour
Foxity Bus Tours is a great value for money hop on and hop off opportunity to discover Paris.
There are three tours including a night tour. All of them offer recorded commentary in 9 languages. Foxity also organizes separate night tours that cover all the major attractions of Paris.
Foxity Bus Sightseeing Tour is a sightseeing service covering top attractions of Paris. With 3 available (2 day and 1 night) routes, the tour is ideal for travelers willing to experience the city from different perspectives. Besides classical sightseeing (1 day and 1 night) tours, Foxity disposes of one hop-on hop-off tour. The latter allows you to combine bus rides with exploring on foot.