By

Ha Van Dong
Posted in New
On September 5, 2018
Comments Off

on The Death of The Sedan – And The Rise of The SUV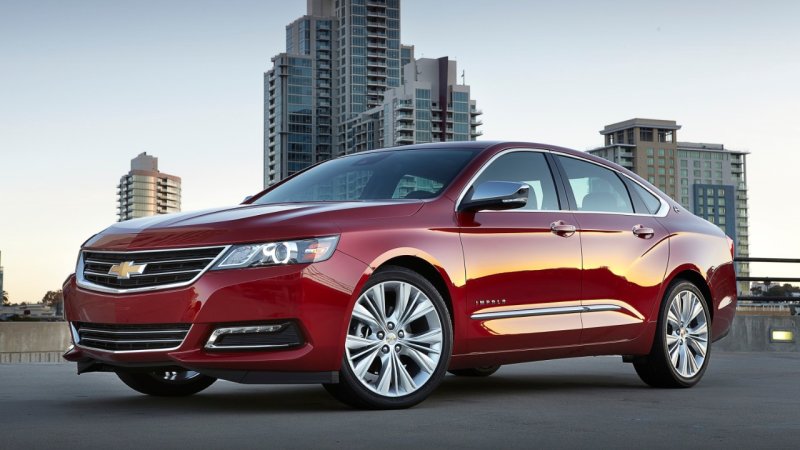 The results are in. In a race to the finish, the SUV has emerged the clear winner. Despite numerous warnings from environmentalists and climate change experts about the damage that SUVS inflict on the environment, the people have spoken. They've chosen the sturdy SUV, over the classic sedan, as the car of their choice.
What Propelled The Shift?
What turned out to be the proverbial nail in the coffin is the steady decline in the sales of sedans. Millenials and baby boomers love their SUVs. With more and more people optiing for Mid-size SUVs over sedans, it's no wonder that automakers such as Ford are planning to stop production of sedans and hatchbacks altogether. Ford recently announced that it will soon be discontinuing production of sedans and hatchbacks in North America.
Industry pandits predict that Ford's drastic decision will yield good results, as it will not only allow the manufacturer to cut down costs, but will also help drive profits and allow them to invest and focus more on other lucrative areas, such as hybrid cars and automated vehicles.
The Evolution of The SUV
Adding fuel to the fire, accelerating the demise of the sedan is the fact that SUVs are now more fuel efficient than ever before. Just a decade ago, SUVs were not considered to be practical cars to own. They had bad fuel economy, which earned them a reputation as being aggressive, fuel guzzling giants. Of course, the fact that they were too bulky did not help matters either, as they were impractical for driving within the city.
But, over the years, SUVs have undergone numerous facelifts and alterations. We now have mid-size SUVs, which are much sleeker and easier to handle than their monstrous ancestors. And the fuel efficiency is nothing to sneeze at either. Engineers have managed to bridge the gap between sedans and SUVs in terms of fuel economy. While an SUV is still not as fuel efficient as a sedan, it's close enough that people don't mind shelling out a few extra bucks, especially considering the SUV offers them much better storage and space. And that's the pay off.
The Psyche of The People
People want cars that work with their lifestyle, look cool and makes them feel powerful. SUVs tick all those boxes. Whether you're single or married with kids, the SUV offers you many benefits. If you're planning a road trip, you can fit a lot of things in your car and hit the road. Similarly, taking the kids to football practice becomes so much more hassle-free when you're doing it with an SUV.
If you think it's time to sell your sedan and buy yourself an SUV, a good place to start is to get a cash for car quote from a reliable car removal/cash for car company. Sell your old car for cash and go shopping for an SUV.
This article is published by Top Cash 4 Cars