By

Ha Van Dong
Posted in Travel
On June 15, 2019
Comments Off

on 6 super travel tips for Orlando flyers
Going on vacation is exciting,but with so many things to plan and prep for along the way, it can get stressful at times.
With that in mind, here are six super tips tomake your trip from Orlando as plain-sailing as possible – leaving you free to focus on having a good time.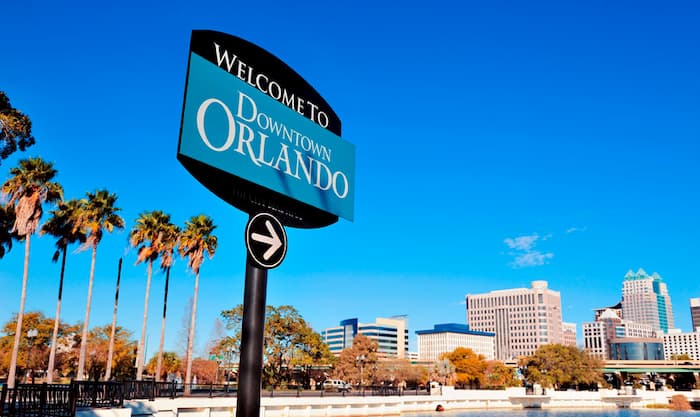 Maximize your luggage space
Most airlines charge high fees for extra hold luggage, which means many people now opt to take carry-on size bags instead – leaving them pushed for space. To maximize space, roll your clothes instead of folding them and use items such as shoes, and jackets with pockets as storage items in their own right.
Get the MyTSA app
By installing the MyTSAairport app your time at the Orlando will be stress-free.The app provides tips on preparing for airport security and answers to the most commonly asked airport security questions. In addition, it also gives you flight updates and tells you how busy the airport is likely to be on your day of travel. So if you want to be perfectly prepared, it's a must-have.
Research
While it might seem exciting to head off to your destination with minimal knowledge, it's a risk worth avoiding. By researching your destination, you'll have a better idea of what to expect, adjust to life there more quickly and enjoy your experience all the more.
Learn some basic lingo
You should learn some basic phrases in the native language of your destination– it'll help you acclimitisse to your surroundings quicker, befriend locals and feel more comfortable.To get an idea of  the sorts of basic phrases to learn on vacation, this travel blog from One World 365 is a good starting point.
Use offline maps
You can never be 100 per cent sure what the internet access will be like abroad. So if you're going to be using a map app to get you from A to B, download them inadvance and access them offline. This way, you won't have to worry about lack of WiFi or burning your mobile data, which can be costly depending on your destination.
Drive to the airport
Airports are notorious for being places of stress that can ruin the start of a vacation. So you need to be in the best headspace possible when you arrive and one way to achieve this is by driving there.
In your own spaceand traveling on your own timetable, you'll be super chilled when you arrive at the airport. So plan your root, find Orlando Airport parking deals on Looking4.com and look forward to a positive start to your travel adventure.
Follow these six tips and your next vacay will go by without a hitch.
That's our list! Share your favorite travel tips in the comments section.