By

Ha Van Dong
On January 8, 2019
Comments Off

on The Emerging Trend of Online Study in Pakistan
In this era of digital literacy, the online study has gain momentum in Pakistan. People of Pakistan are rushing for online means to fulfil their educational needs. In past years the online education has raised many eyebrows and gained a lot of criticism as people compare it with institutional learning but now eLearning has made its mark by its success stories.
Online study provides a wide variety of courses and subject one can choose according to his or her needs and skills. Online education provides a big facility to the students who want to learn with minimum means. Now day systems are developed to prepare students for entrance test exam for undergraduate and postgraduate programs.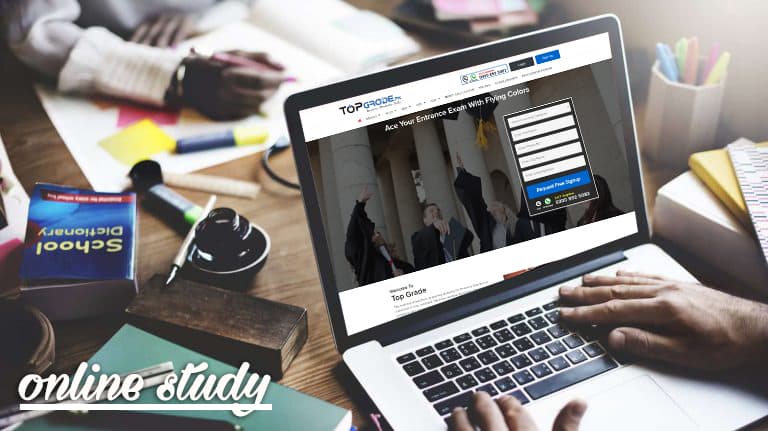 Examples of the most popular online learning tools for Pakistani students
Entry test preparation-TopGrade.pk
Recently a useful app has been launched that enables students to prepare for their medical and engineering entry tests online, without having to visit any academies. This application is making life easier. From notes to video lectures and from practice MCQs to Full-Length Practice exams, this online learning platform has everything to score good results in entrance exams.
Skilled and professional teachers' video lectures
Question bank
Fast revision
Intelligent performance analytics
Past papers
In Pakistan, entrance exam holds great importance as it decides the future of a student. Therefore, this application is designed to enable students to polish their skills and sharpen their conceptual knowledge.
Topgrade.pk is delivering everything at a very low price. Furthermore, other than entry test preparation other services are free of cost: Past papers, schedule making and tips and guidance for entry test preparation.
Online learning portal by Government of Punjab
All Punjab textbooks are available on this site in digitalized form. By taking into account today's government has taken the great initiative. It has:
Video lectures
All Punjab course digitized books
By taking into account today's student need government has taken the great initiative. Today the world is revolving around the digital globe. Therefore, eLearn.punjab is just the beginning of digital literacy in Pakistan.
Learn smart Pakistan
Pakistan is learning smart now. This website teaches students from school to college level via different techniques.
Students are rushing towards this website just because of- no fee, availability of data and less time required to learn through this online portal.
Videos are available for different and every topic. Many websites teach online courses but this serves the needs of Pakistani students according to their syllabus.
Every step of a student in digital study making his way smoother towards his journey.
IDM Pakistan
Institute of Digital Marketing Pakistan has introduced online marketing courses and they give certificates at the completion of courses. Plenty of students are signing up for this course. IDM offers:
Live video lectures
Assignments
Quizzes
Assessment tasks
This is another milestone in online learning platforms in Pakistan. Due to its online nature, many students are going for this. Every year their success stories graph is growing upward.
Reasons behind this upward trend of online study in Pakistan
It has been observed that more students are turning to online study. Role of the latest technology in education is increasing day by day. Digital learning serves students with endless benefits.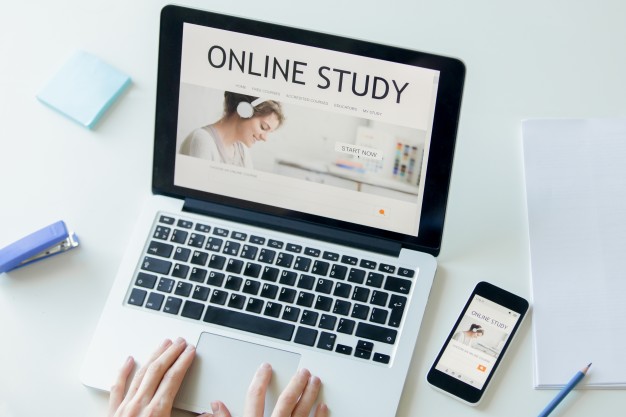 Saves time
Time is money and eLearning saves the student a big time. All online learning demands is a digital device with an internet connection. No one has to leave his/her home for educational desires.
No time wastage- in travelling, no need to waste time to dress up for the institution, and no need to stick to the schedule of the institute which actually saves time.
Learning within your comfort zone is something students seek today, and digital learning is providing them with this opportunity.
Saves money
Online learning is a box full of surprises for the learners. It saves money for the students. It costs less as compared to institutional learning. It does not only save tuition fee but also:
Travelling cost
Accommodation cost
Mess fee
Books cost
Notes cost
eLearning cost 75% less than the institutional cost with lots of benefits. Saving money is one of the biggest advantages of digital learning.
Students who don't move to other cities still spend a lot of money on travelling, buying notes and books. Online study saves students a big amount in every aspect.
More ease with accessibility
24/7 data is available in the online study. The student has easy access to study material and can learn whenever he wants. Online education treats every single student as a whole class. Updated material can be studied at any time. No need to worry about missing lectures and tests. A student can go for the tests when he feels that he/ she is ready for it.
Learning management system/ Asynchronous
LMS and the asynchronous system has learning material for the learners which is available to them every time and is updated with the new knowledge. Such systems cost a lot less and are providing countless facilities.
YouTube.com
People are accessing a lot of online courses videos on YouTube on daily basis. People are enhancing their knowledge and skills. No age limit and no prerequisite study is required and yet available for everyone. No payments are required to be done for this.
Access to expertise
Plenty of International websites offer free online courses and many of them are paid too. These sites also provide 100% services for Pakistani students.
In this time skills are changing their shape day after day and the easiest way to learn them is to go for the online course. Many opportunities are not available for Pakistani students when it comes to skills enhancement. Institutes are serving just a few of them with a lot of conditions. Therefore, students are taking online courses for their betterment.
In the past few years, students did not go for eLearning as they did not trust it but now the table is turned. Many students are signing up for online courses and certifications. Plenty of websites are contributing to this motive.
Udemy.com
Numerous courses are available on this site for every Pakistani and international student. Many students are signing up and are learning the skills of their choice regularly. Today technology is changing in seconds and everyone has to learn some basics for survival. This website is serving this purpose and also giving certificates at the completion of course.
Sabaq.pk 
Pakistani students are now pretty much aware of technology. This website is for school and college students who cannot attend the academy. All video lectures, notes and books for school and intermediate courses are available here.
Now even at school level students are seeking online help.
Access to global community
Pakistani students are now going for big competitions happening online. Digital education is arranging different meetings, discussions and competitions online for millions of students all over the world.
Online Competitions
In Pakistan, students are taking part in real-world competitions. Different online courses are arranging such global competitions which are not possible in institutional learning most of the time. Learning opportunities are endless while competing globally. This is one of the finest benefits of studying online. Different minds collaborate on one platform. Such a big and intelligent crowd make the student learn more and more.
An online hackathon is an online competition where people from different communities take place. Students from Pakistan are also participating in it. Online competitions set the standards high for Pakistani students. Therefore, they are learning with full focus and determination.
International trainers
Digital education open doors for Pakistani students to learn from international teachers. They give lectures and student can access it online at any time. There are no limitations to education when it comes to online study.
Discussion forums
Healthy discussions are taking place on different forums. Students from all over the world are coming with different questions and interesting answers
Quora.com is one of the biggest examples of the discussion forums. People ask different questions and anyone who knows the answer reply to that question. Students and people from all over the map are taking part. Many of the Pakistanis are learning this way. By this always someone is available to answer their questions.
CSS forum is also the incredible platform of the CSS exam. Students ask questions and answer questions related to CSS. This is actually very helpful for the students who are not able to seek any guidance regarding this test.
Facebook groups
Now trends in Pakistan is also changing, social media is also used for beneficial purpose apart from entertainment. Now many Facebook groups are made for online learning purposes.
Future Bureaucrats of Pakistan is the finest Facebook group in which different CSS passed officers give lectures by coming live. They also provide students with notes. There is no payment for joining and leaving the group.
Freelancing opportunities
Learning online skills are opening many freelancing opportunities for Pakistani students. Skill enhancement and learning new skills are giving them the confidence to work in the international market.
Upwork.com, freelancer.com
Above mention websites are the freelancing sites where Pakistani students are also taking part and are earning handsome amount per month.
Learning skills online may not give students a degree or certificate but it gives them exposure to international markets.
By the above discussion it is clear that digital study has taken a whole new level in Pakistan due to its beneficial nature.