By

Ha Van Dong
Posted in New
On September 9, 2018
Comments Off

on Gaming Chairs for Adults-Finding the Perfect Fit
There is no doubt that a wide range of gaming chairs are designed for teenagers and kids. While that is great, you also have an opportunity to enjoy the comfort and luxury of a gaming chair as an adult. It is a must that you have a good unit for your gaming not only for entertainment purposes but also for your health. The market is flooded with beautiful and amazing designs of gaming chairs. Finding the right one can be quite a daunting task.
There are top rated companies such as Xrocker and DXRacer and they produce high-end gaming chairs. For this reason, you only need to keep in mind a number of factors to get a chair that will match your needs.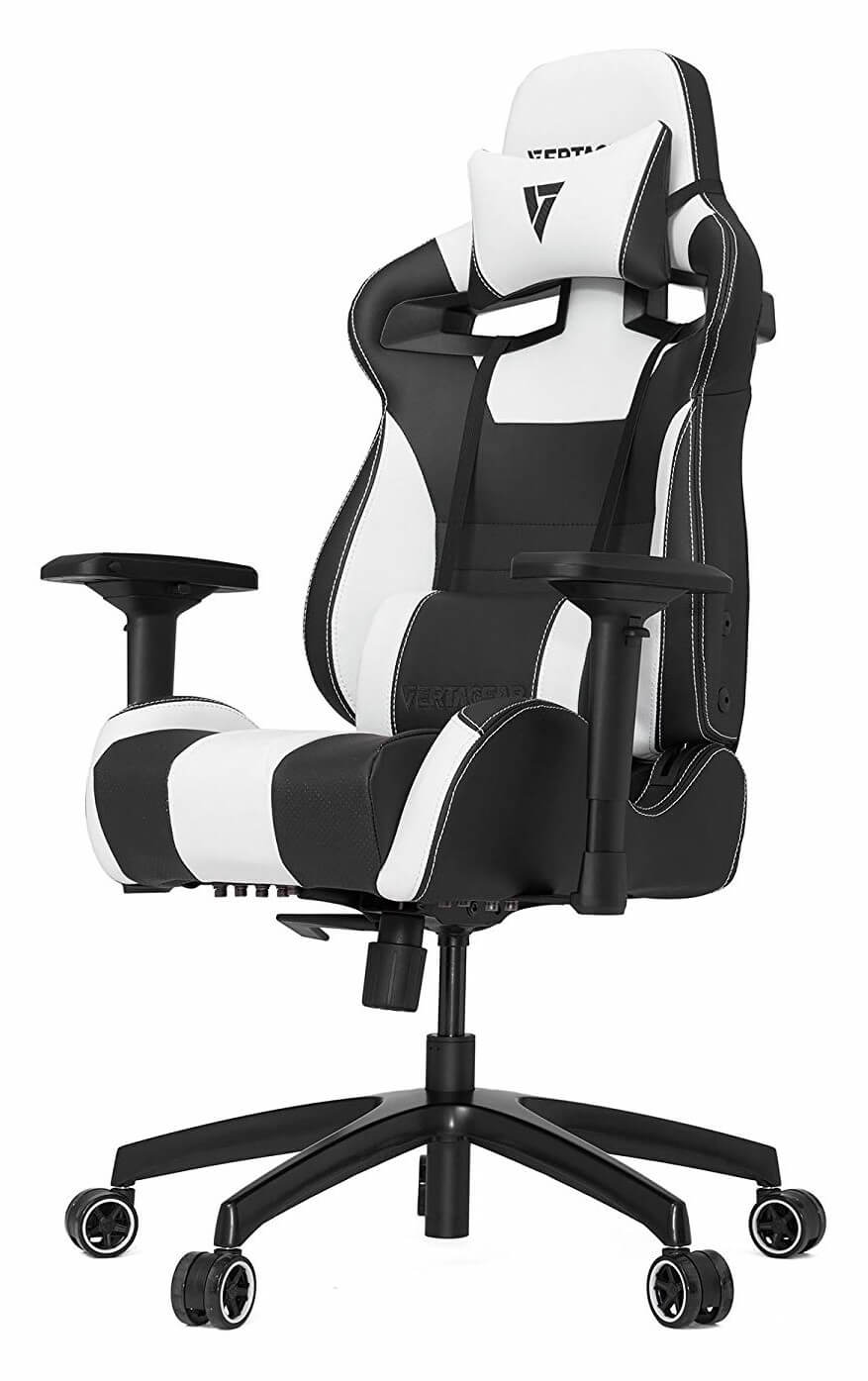 For a perfect fit, you need to consider 
Design
Generally, a gaming chair features an ergonomic design. This is to promote good posture and the best sitting environment throughout your gaming moments. However, it is imperative to take a closer look at the ergonomics of the unit you wish to purchase. Ensure it is adjustable and has the best padding to support your neck and back.
A good ergonomic chair should give you the comfort you desire, to relax and encourage the best blood circulation. It should also keep your health in check by offering the best lumbar support.
Weight capacity
A gaming chair is specifically designed to offer high levels of comfort. While most chairs are tailor-made to accommodate a reasonable weight, you would want a chair that is not fragile. Consider a unit that is easy to move around, does not crush on the cushioning when you sit or make noise. A good chair should comfortably accommodate your weight capacity.
Type of material used
The lifespan of a gaming chair largely depends on the type of material used to construct it. In this regard, consider a chair that features the best engineering for longevity and comfort purposes. Focus more on a chair with a breathable, durable fabric and a solid wheelbase. It is also wise to check on all mechanisms of the chair and gas lift to ensure you get the best value of your investment.
Style
While gaming chairs for adults come in handy in the market, you need to define your needs to choose the perfect fit. What are your tastes and what is your theme or the focal décor of your play station? Choose a chair that will complete the look of the room. Settle for a color and style that will provide a cool and relaxing playing environment. Note that a relaxed mind gives you a good mood to take on your opponent.
Functionality
The functionality of a gaming chair is equally an important factor to keep in mind. You want a chair that is beyond the normal adjustment, rock back and forth features. Focus on extra features such as fully adjustable armrests, tilt function, seat pan enhancements, inbuilt surround sound system and AFM technology.
A chair with such features takes your gaming to a whole new level. For this reason, harness the power of the internet and look for the best and top rated gaming chairs for you. A thorough research will help you find a perfect chair for pleasurable and comfortable gaming moments.
The Best Gaming chairs designed with adults in mind
XRocker 5172601
The XRocker 5172601 is an exceptional chair for you. It comes with a surge Bluetooth and an inbuilt surround sound, and a weight capacity of 275 pounds. It is;
Easy to fold.
Highly adjustable.
Vertagear Racing Series
The Vertagear racing series is also another chair to purchase. It is ergonomic and made of a solid material for enhanced durability. The Vertagear series is of great value because of its amazing adjustability features. It is also
Very comfortable.
Offers a wide range of height, weight and armrest adjustment features.
Offers the best lumbar support.
Quality engineering in terms of the type of material used and attention to detail.
DXRacer classic series
The DXRacer classic series offers the best of both worlds in terms of quality and comfort. It assumes the design of a racing car and is a hybrid unit with great functions. It is laden with features that make your gaming experience one of a kind. The chair
Offers a wider seating space.
Highly breathable.
Highly flexible seatback, higher back rest and 3D armrests.
Has a weight capacity of 300 pounds.
Features a professional look.
Giantex Racing gaming chair
The other chair you can consider is the Giantex racing unit. It is a highly affordable chair with a weight capacity of 500 pounds. It is also;
A standard chair that features a racing style.
Available in amazing colors.
Highly adjustable for your weight and height needs.
Ergohuman gaming chair
Ergohuman gaming chair offers an added benefit of a self-recline feature. This offers the best support for your back regardless of your weight. It provides constant lumbar support, is user-friendly and is easy to move around.
You can also purchase an open wheeler sim racing cockpit for your gaming. This chair is a flight simulator with the best high back and lumbar support.
Conclusion
The above game chairs are tailored specifically for adults. However, you need to understand what you are looking for to get the perfect fit gaming chairs for adults that match your exact needs.