By

Ha Van Dong
Posted in Education
On July 23, 2019
Comments Off

on A Guide to Preparing for GATE Exam without Coaching
GATE stands for Graduate Aptitude Test in Engineering and its basic purpose is to test the knowledge and understanding of the students who are studying Engineering and Science at the undergraduate level. There are lakhs of students in various engineering colleges and universities and GATE score is a good way to access their calibre. This score is not only used for getting admission in ME. /M.Tech but also for recruitment in many public sector undertakings, getting Fellowship Programs and scholarships.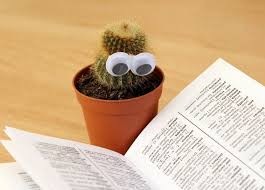 Most of the students today rely on coaching centres for GATE preparation. There is a general perception that you need to take coaching for getting a good GATE score. But, this perception is wrong. One can very well prepare for GATE exam without taking any coaching and clear it with a good score too.
Here is a guide on how to proceed for preparation without any coaching.
As for cracking any exam, GATE also requires proper strategy, timetable, determination and focus. You need to get your basics right in order to attempt the questions.
Start your preparation early. That way, there will be less pressure and 2-3 hours of dedicated daily study will see you through.
Start with easy subjects and divide the subject on the basis of its priority.
Make sure to have your concepts and fundamentals clear. This is important because most of the questions in the GATE exam are based on them.
The focus during the preparation should be to get more and more 2 mark questions correct as it boosts the score exponentially.
For any doubt, take help of online videos related to the topic.
Once you finish with a particular topic, try to solve the previous year's questions based on it. Only when you are confident on one topic, you should move to the next.
Mock tests help in understanding the question pattern and gives real-time practice. Hence, take as many mock tests as you can. It is better to start with a test series two months prior to the exam. That way, you will have enough time to amend your mistakes.
Solve papers of previous years' exam. This will make you better equipped to handle the actual paper on the exam day.
Make a note of things that you want to go through again a few days before the exam and set some time aside for that last moment revision.
Some Don'ts for the GATE Preparation
If you are not doing well in mock tests, don't lose confidence. Instead, try to figure out your problem areas and work on it.
Don't waste your time on subjects that are hard or studying topics that are out of syllabus.
If you are confident on a particular topic, move to the next instead of wasting time reading all the material that is available on that topic.
Never discuss any doubt just before the exam at the centre, as it will further confuse you.
Keeping all the above-discussed things in mind will help you prepare well for the GATE exam without any coaching.
Topics to be interested: home remedy for acid reflux