By

Ha Van Dong
Posted in Travel
On July 23, 2019
Comments Off

on Ultimate Checklist for Taking Your Dog Abroad from the UK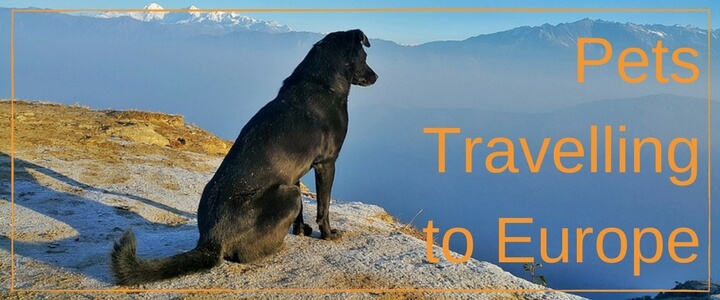 Going on holiday or moving with your dog is now a relatively stress-free process and it is easiest when you have prepared everything well in advance. With more of us now owning dogs, there are countless holiday options that are now dog-friendly or encourage you to bring your pooch with you. To make sure you and your dog are prepared for your trip away, here is a simple checklist you can use to make the process seamless.
The important things
There are several important factors and steps you need to tick off before it is possible to travel abroad with your dog. Listed below are four steps that need to be considered and the first three official requirements must be met before you travel with your dog. If these three are not met, it could mean your dog spends substantial time in a quarantine facility or is simply not allowed to travel. To make sure this doesn't happen, all you need to do is abide by the points below.
Make sure they are fitted with a microchip
Under the Pet Travel Scheme microchipping your dog is a compulsory measure. In addition, microchipping your dog means you are protected and more likely to see your dog returned if they get lost. Surrounded by unfamiliar sights and sounds, your dog may get attracted to something and dash off.
It is useful to bring a certificate or a copy of when your dog was microchipped and the information relevant to your dog's chip.
Correct vaccinations
Under the DEFRA guidelines for pet travel, your dog must be vaccinated against rabies and fully kept up to date with regular boosters. After the most recent booster, you must wait 21 days until your dog can travel abroad. This is a mandatory requirement your dog must meet before it is allowed and signed off by a vet to travel in or around Europe. If you are going further afield, you must make sure you are meeting the relevant requirements as they differ from country to country.
Pet passport
For dog travel you will need to obtain a pet passport. With a pet passport, this will allow your dog to travel to a European Union country or back into the EU. Simply put, a pet passport provides documentation of the two factors above and provides evidence that your dog is fit and well to travel and enter the country you are visiting.
To get a passport your vet is the best person to help you through the process and book the appropriate appointments. The whole process will cost you around £150-£200 and can be issued within 24 hours.
For more information or any queries, it is worth speaking to your vet.
Insurance
Just like when we go on holiday, it is worth taking out specialist pet insurance for your dog to cover the costs in the unfortunate case your dog gets sick, injured, lost, or needs to visit a vet. In a similar fashion to when you go on holiday, you need to take into consideration the age, pre-existing conditions, and the specific country you are visiting. It is worth doing the research to find out which insurance plan is best for your dog.
The journey
Moving on from the official points, the next step is to make sure you and your dog are prepared to travel. Ultimately you want your dog's trip to be as stress-free as possible. To do this there are several simple but important steps to follow. These are some of them:
Make sure the container your dog is travelling in is nice and ventilated with enough room to move and stretch about in. This will make their journey far more comfortable and will allow the dog to relax.
Make sure your dog is familiar to the container. Getting your dog familiar with it will make the experience of travelling far less stressful.
Provide enough food and especially water. Your dog can lose a significant amount of water while travelling through panting, so make sure they have a substantial supply available.
Finally, make sure your dog is comfortable and as happy as possible.
Hopefully, this checklist is of help to you and your dog, once you have checked off everything in this list you can go and enjoy your time with your dog abroad.