By

Ha Van Dong
Posted in New
On February 11, 2020
Comments Off

on How to Create a Positive Work Atmosphere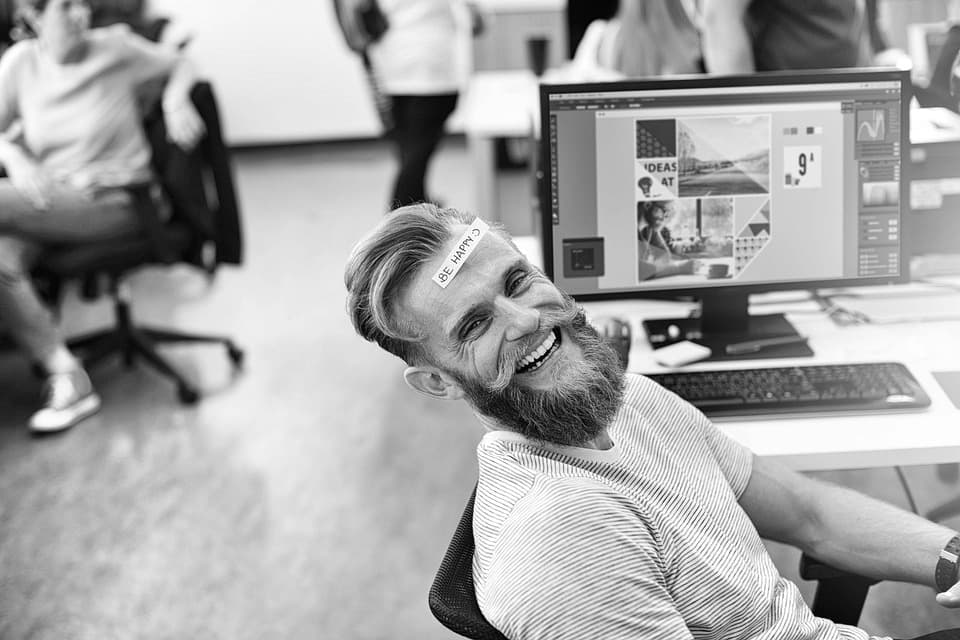 In today's fast-moving changing business world it is more important than ever that all parts of business function as one.  Setting and clearly defining a common objective is a critical first step on the road to achieving organizational success.
The foundations of any operationally successful business are based on a work environment where there is a deep-seated feeling of mutual respect amongst all employees, regardless of the seniority of the employees. This basic element creates an atmosphere where employees feel appreciated and thus are motivated to strive to achieve their maximum potential, freely express their opinions and unleash their creativity.
This article will try and give you a simple road map to create a work environment by implementing a set of healthy professional habits. Fortunately enough, Mirabello Interiors, a very successful interior design and fit-out company from Doha was willing to share their formula.
Mirabello is renowned for the quality of interior design projects as well as their business practices.  If you diligently implement some of their practices, success is around the corner for you and your organization.
Take a look.
Creating an atmosphere where it is OK to make mistakes
For over 30 years, Mirabello Interiors has been a leader in the interior design and fit-out sector. been up there on the top for quite some time. Nizar Jalbout, the CEO attributes a great portion of this continued success to the corporate culture.
According to Mr. Jalbout, one of the most important roles of the leadership of any organization is to set, maintain and continuously monitor the work atmosphere.
"My job as the CEO is to create an atmosphere where people feel safe to make mistakes. When people employees are encouraged to try new things and venture out of their comfort zone, it is inevitable that mistakes will be made.  Employees are motivated to try new things without the fear of failure or reprisal."
When senior management gives employees the liberty to be creative and push themselves beyond what they thought was personally possible, the individual employee grows and prospers as does the company.
Praising and giving credit to employees for even the most minor achievement is a catalyst for employees to continue striving to improve themselves and the organisation.  Mr. Jalbout says that this small act "Becomes a cycle of positivity that snowballs."
Of course, it is inevitable that mistakes happen. "At Mirabello, mistakes are not perceived as negative, but rather an opportunity to learn. When a mistake is made, we analyze, as a team, how we can avoid similar mishaps in the future and implement procedures that benefit the company.  With this type of mindset, mistakes are no longer a shock and a cause of stress, but rather they are seen as avenues of improvement, growth and long term viability.
"If we are not making mistakes, we are not growing as an organization.  Trying new things is a must in today's more and more competitive environment.  I can assure you that yesterday's path to success is not the same as tomorrow's."
Hire and maintain positive team members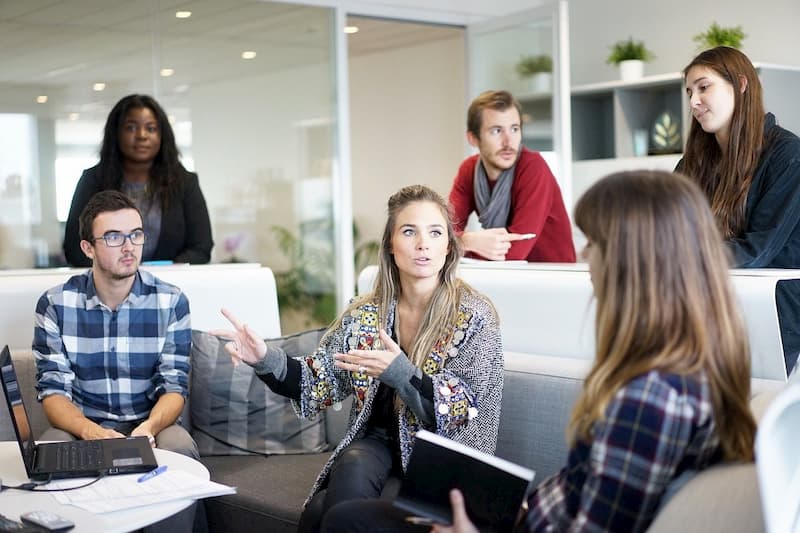 It is clear that having the basic skills to complete the roles and responsibilities of a position in a company is obligatory.  However, just as important that the individual has a positive attitude.
There is nothing more damaging to any organization than employees that are continually criticizing, unhelpful, spitful and always in a "bad mood".  These types of characters are defined as energy detractors and must be avoided at all costs.  Left in the organization, this negative attitude grows like cancer.  Once detected, the employee must be notified of their unacceptable behaviour and given the chance to remedy the same.  If not resolved, the employee must be immediately dismissed.
It is safe to say that there is nothing more damaging than this type of toxicity in a professional environment. It reduces creativity, harms collaboration, and it some instances lead to positive, value-adding employees to leave the company.
It is the responsibility of all managers to be on the lookout for negative behaviour and attitude and remedy or eradicate it immediately.
Setting the standard of personal responsibility and ownership
The cliche of "you are only as strong as your weakest link" is at the basis of the personal responsibility and ownership philosophy.
As companies grow, more "links" are added to the chain.  One of the unfortunate inevitabilities of larger teams is the onset of "blaming others" and "CYA" (Cover Your A**).  When mistakes happen, individuals and departments automatically blame others for the shortfall.
However,  when the values of personal responsibility and ownership are instilled into a company, there is a substantial decrease in the finger-pointing. Mangers should be continually fomenting a sense of "we succeed to together and we fail together".
When confronted with these situations managers are encouraged to ask "It may not have been your responsibility; however, what more could you have done to avoid this mistake?"
Employees that are aware of mistakes happening outside of their area of responsibility, and do not take action are just as culpable as the originator.
The idea of personal responsibility and company-wide ownership is not easy to implement in a professional, however, if successfully done is one of the most valuable assets of any organization.
Invest time and money into your team
Companies must make it a priority to continually increase the number of professional resources, skills, and other tools their employees have available to them.
Having a corporate policy that encourages and economically assists employees to attend external courses, seminars, trade shows, exhibitions and the like is one of the best investments management can make.
For instance, Mirabello Interiors contracts a professional company specialized in team-building to organize company-wide events. Different exercises are held that focus on a variety of organizational issues including; increasing collaboration, improving communication, trust-building, and nurturing creativity to name a few.
These types of events are a great way to further instilling the core values of the organization and focusing all employees on the well defined corporate vision and mission.
Also, managers should take a more individualized and tailor-made approach to each subordinate researching and suggesting courses, seminars, videos, and books that address the employee's specific needs.
Sharing of organizational knowledge

Just like an individual, an organization acquires knowledge with time and experience. This knowledge is extremely valuable and thus itis crucial that companies have a systematic way of collecting, documenting and sharing this knowledge.
A very simple method of sharing knowledge is holding weekly cross-departmental meetings where all projects and issues are discussed.  These meetings are helpful because they are informative as some departments may not be aware of what others are working on and productive as problem-solving discussions with the input from different perspectives are extremely beneficial.
These meetings should be minuted (in turn creating a fantastic database) so as ideas can be referenced in the future.
At Mirabello, internal Design Review meetings are held before presenting projects to clients, whereby employees from a variety of different departments are invited to give their opinion about the project.  In the vast majority of instances, the input from employees not related to the project always leads to improvements to the final deliverable.
Keeping up with trends
Finally, every serious company has to keep up with new trends. Keeping fresh and new is vital for both employees and customers. Constantly monitoring the "latest and greatest" online should be part of every manager's task list.
Attending exhibitions, seminars, trade shows, and other related events are great opportunities to experience how other companies are improving operationally and become more focused strategically.
Architectural Digest has a great article about the companies people love working for and, all of these companies follow the latest trends. Starting from the design of their offices all the way to their company culture and projects.
The article also mentions how important it is to make'trend-monitoring' part of a consistent routine.
It is definitely worth a read.
All photos downloaded from pixabay.com