By

Ha Van Dong
On July 30, 2018
Comments Off

on 5 reasons why you should study the IB
At the moment, there's probably nothing more daunting than applying for university. However, there is one thing that can really improve your university application: the International Baccalaureate (IB). IB is an internationally recognised qualification that first started in UK in 1971 and is currently offered at over 100 UK schools, the most of which can be found in London and the Home Counties.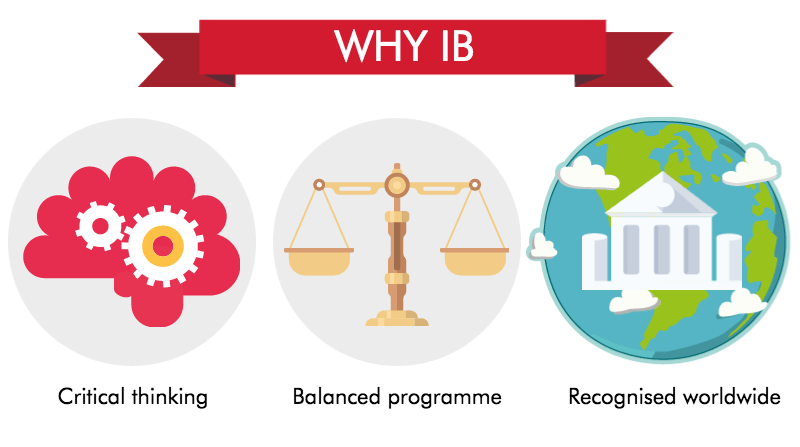 Here are 5 reasons why you should consider the IB and how it will make your entrance into university easier:
The IB will completely prepare you for university
University will always be hard at first, but the IB will certainly help you manage the academic side. The IB throws you head first into five 80 minute classes a day, and six subjects, plus Theory of Knowledge. It then requires you to complete 200 hours of Creativity, Activity, Service (CAS) and write a 4,000-word extended essay and 12,000 words of internal assessments. If you can survive that workload, anything university throws at you will be trivial in comparison.
You will become a better-rounded person
At first, the IB seems frustrating in comparison to A-Levels. Why would you want to take one course in each subject area? Why would you need to study Maths when your degree is English Literature? Well, if you think about it, that's a lot of responsibility to narrow down your specialities when you're only just about to start sixth form. With IB, you don't have to make any important decisions by keeping all doors open. That way, if you change your degree or even your career in the future, you're not stuck with limited skills and disciplines.
There is a lot of choice
Of course, there's still conditions to choosing IB subjects. However, there's still a far more wide range of options than other qualifications at this level. If you know what you want to study at university, then you can take IB courses that suit that decision. For example, someone who wants to study fine arts as an undergraduate can take both art and theatre for the IB. If it seems that your school doesn't offer the IB course you want to study, then don't worry – you can do some courses online too, so it's worth talking through your options with your coordinator before you make any decisions.
It is internationally recognised
Even if you may not recognise the IB, but the majority of UK universities recognise it as a qualification, including universities in the USA. These universities also understand the scoring system and, most importantly, how challenging the diploma is, which will make applications easier.
It puts you ahead of the race before it's even begun
Warning: the IB is not fun. It will be part balancing act, part sobbing into a textbook. But, like all hard work, it will be worth it in the end. By burdening you with work before university, the IB will actually lighten the load during university itself. Whilst your friends will be suffering from the shock of all the extra work, you will walk out of your lectures smiling because, in comparison to the preparation you had to do to get here, university is a walk in the park.
For more information visit the IB website.