By

Admin
Posted in New
On May 28, 2020
Comments Off

on Why Healthcare Providers Need to Outsource Medical Billing and Coding Services
Healthcare providers and doctors are an integral part of any medical facility, but the back-end staff is crucial, too. The staff responsible for medical billing and coding play a vital role in ensuring medical billing is done correctly and that medical codes are up-to-date.
Let's face it: medical billing and coding can be challenging for firms and practitioners who do not have the necessary skilled workforce to carry out the tasks properly. We are living in a world where business competition is fierce. 
Healthcare providers, practitioners, and physicians should outsource these services to a third party so that they can concentrate on offering better healthcare services. 
Here are 10 reasons to outsource medical billing and coding services.
1. Ample time to focus on patient care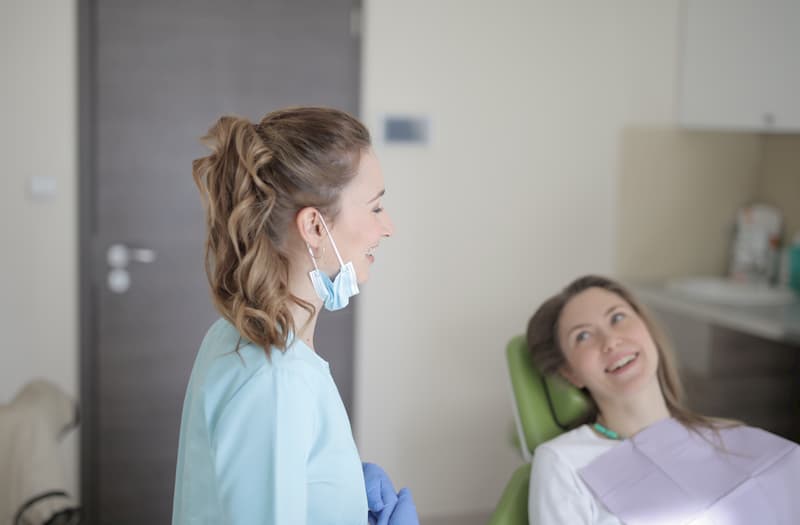 Providing health care services and performing administrative duties at the same time can be overwhelming. By outsourcing medical billing processes to a reputable company such as Fortis Medical Billing Audits, health practitioners have more time to focus on patient care and marketing. 
It is a great business strategy to focus on core operations instead of spending time and resources managing complicated billing questions. 
2. Minimized billing errors
By outsourcing medical billing services, you benefit from the services of highly-trained and experienced specialists. Most medical billing companies ensure their employees undergo thorough process training, and highly knowledgeable medical billers are unlikely to make mistakes. 
With such medical billers at work, you are assured of accuracy and timely submissions. The efficiency can help minimize the number of rejected claims. 
3. Saves money
Saving money is probably the major reason you should outsource your medical billing processes. It helps to do away with salaries, training, and benefits costs that come with hiring a dedicated medical billing team. 
Outsourcing medical billing also helps healthcare providers to skip the cost of purchasing furniture, office supply, and buying or upgrading hardware. 
4. Process claims quickly
Most medical billing companies have invested in remarkable billing systems that automate routine administrative tasks. This makes your service efficient and more productive. Automating claims submissions helps to enhance your cash flow. 
5. Keep patient data secure.
Data is important for any business. With the increasing cybersecurity threat, data security is becoming a challenge for many organizations. Patient and practice data is crucial and must be protected. 
Maintaining a rigorous IT system to protect privileged data can be expensive. By outsourcing medical billing to a professional company, they assume the responsibility of protecting practice and patient data. 
A reputable medical billing company will invest insecurity of their systems to ensure data is protected. 
6. Changing regulations
Medical billing rules and regulations are always changing. It is cumbersome for any firm to keep up with these changes and still focus on its core operations. When you outsource your medical billing requirements, you don't have to worry about the changing rules and regulations. 
The medical billing company must stay up-to-date with the latest changes. This allows your staff to focus on other operational areas. 
7. Increased control
Contrary to a common misconception, you don't lose control over your business processes when you outsource your medical billing services. In fact, the opposite is true. 
Due to the highly skilled and dedicated medical billing professionals, you have better control over the medical billing processes and your money. 
8. Happy patients
For most people, going to a healthcare facility is time-consuming, and in some cases, a bad experience. They have to come to terms with the medicines and the care plan they must adhere to, as well as the costs involved. 
As a healthcare provider, you should focus on ensuring that patients remain happy and comfortable throughout their visits, while their financial problems are being handled by a professional. This way, you don't have to harass a patient with financial matters. 
9. Better consistency
You risk major revenue interruptions by performing medical billing internally. This is mainly due to staff changes or unexpected employee absences. On the other hand, outsourcing your medical billing to a professional firm ensures your claims are processed accurately and fast. 
10. Easy audits
Audits are a cumbersome and stressful obligation for most practices since they take up a lot of time and labor. But outsourcing medical billing services make audits easier since the billing company handles all the documentation and ensures everything is smooth. 
Outsourcing medical billing and coding services is undoubtedly the way to go. It helps you save money and allows you to concentrate on offering better services to patients, which results in increased patient satisfaction. 
In short, outsourcing medical billing services results in fewer headaches, improved services, and more money.