By

Ha Van Dong
On November 24, 2018
Comments Off

on What is chronic fatigue syndrome? Symptoms, causes, risks, treatment, prevent
Things to know about chronic fatigue syndrome
Chronic fatigue syndrome is more popular in society; therefore, the post will introduce the necessary information about the disease including syndrome, treatment, and prevention.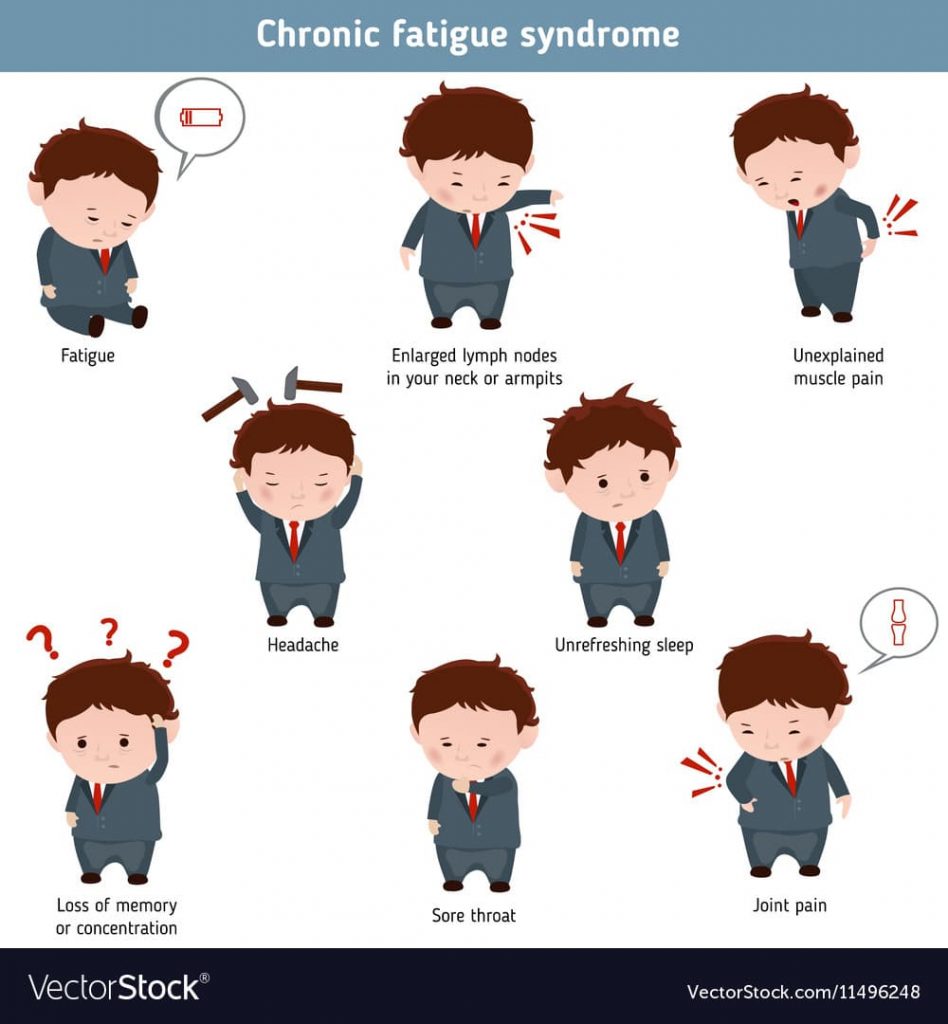 What is chronic fatigue syndrome?
Chronic Fatigue Syndrome (CFS), also known as chronic fatigue, is a debilitating condition characterized by muscle weakness, difficulty focusing and fatigue that lasts for at least six months. Chronic fatigue syndrome can occur suddenly and lasts weeks, months, even years. Patients with good and healthy lifestyles can improve or recover after 2 to 3 years. However, if the patients do not have any treatments or a wrong way to treat, they will get a lot difficult in daily activities.
Who is susceptible to disease?
People who have chronic fatigue syndrome are mainly women with ranging in age from 25 to 45 years. Although chronic fatigue syndrome is rare in children, it can still happen in teens, especially women. Furthermore, unlike adults, children may have chronic fatigue syndrome after the flu or some similar illness.
Symptoms of chronic fatigue syndrome
As the symptoms of CFS are quite vague and may vary from person to person, the CDC has provided detailed statistics to help identify CFS in 1993 to help doctors diagnose CFS. Symptoms of the disease include fatigue, chronic for at least six months or more with other conditions that can be diagnosed and treated and accompanied by 4 or more underlying symptoms.
Chronic fatigue syndrome usually has common symptoms such as
– Fatigue throughout the day
– Short-term memory loss, poor concentration
– A severe headache
– Muscle aches
– Arthritis
– A sore throat and lymphadenopathy
– Sleeping more than usual
There may be other symptoms, and signs of the disease were not mentioned. Therefore, if you have any questions about the signs of the disease, you should consult your doctor to know more information.
Another case, fatigue can be a symptom of some illnesses such as an infection or psychological disorder. You should see a doctor when you are tired, have difficulty concentrating, have fatigue or have symptoms.
The causes of chronic fatigue syndrome
Almost doctors said that the exact cause of chronic fatigue syndrome had not been found. However, in some cases, the immune system has problems or the body's defense against infections and stress can cause this syndrome.
Other researchers suggest that there may be a virus that causes CFS, but they have not proved this. For a while, scientists have blamed the Epstein-Barr virus (EBV) for its role in the development of CFS, but many people diagnosed with CFS have no evidence about EBV infection. However, the cause of CFS is due to a virus still present as a suspect because the symptoms of the disease often resemble a viral infection. Researchers are still working to demonstrate that the virus is involved in CFS.
Besides that, there are also other assumptions that CFS causes include iron deficiency, low blood sugar, environmental allergies, meningococcal infections, mental illness or problems related to nerves.
Risks of chronic fatigue syndrome
There are a lot of factors that may increase the risk of chronic fatigue syndrome include
– Age: Chronic fatigue syndrome is most common at 40-50 years of age
– Sex: women are more likely to be diagnosed with chronic fatigue syndrome than men
– Stress: Difficulties in relieving stress are also one of the causes of chronic fatigue syndrome.
However, you should remember that having no risk factors does not mean you can not get the disease because the above signs are for reference only. You should consult a specialist for more information.
The treatment of chronic fatigue syndrome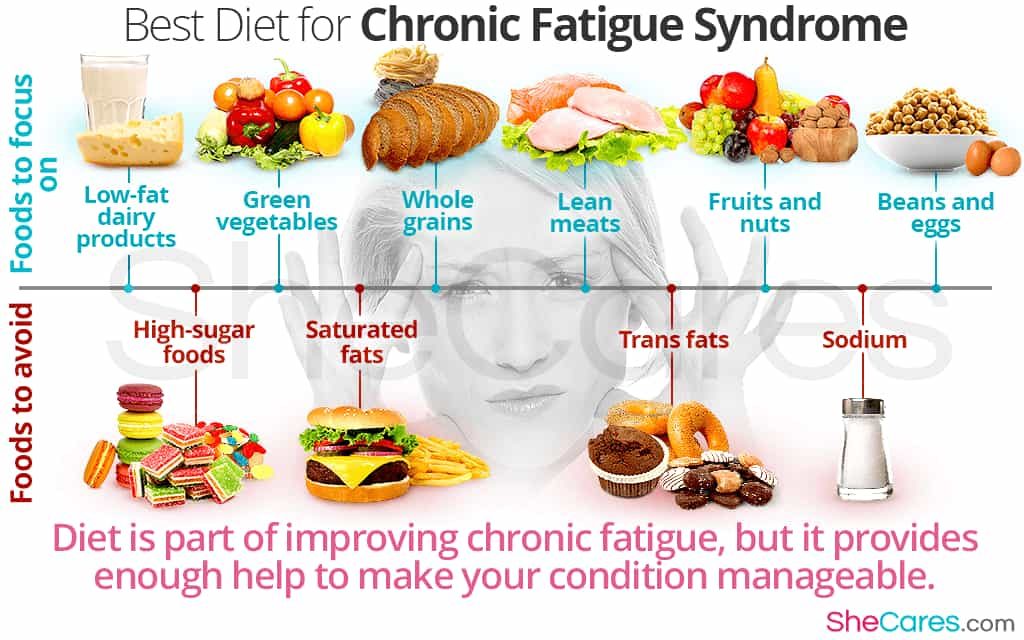 The methods of care from your doctor and family are the most important treatment for treating chronic fatigue syndrome. Your doctor may prescribe anti-inflammatory drugs to help improve muscle pain and antidepressants. Furthermore, your doctor will recommend that you exercise more often and exercise a balanced and more balanced diet. In addition, doctors also counsel and give behavioral therapy that can help relieve the symptoms of chronic debilitating syndrome.
Moreover, there are no specific tests to diagnose chronic fatigue syndrome. Therefore, doctors diagnosed with the disease have appeared for at least six months including memory or concentration problems, sore throat, swollen lymph nodes, myalgia, headache, joint pain, and sleep. Furthermore, tired for no reason, not better when resting, the symptoms lasted is also known as the things to help a doctor diagnose to disease.
How to prevent the chronic fatigue syndrome
You can easily control chronic fatigue syndrome if you follow these guides below
– Follow your doctor's instructions and take regular medications
– Always keep good spirits
– Start a fitness program based on the advice of your doctor
– Do not over-exercise
– Eat low in fat and high in fiber
– Have balanced diet
– Do not be discouraged if treatment is not effective
– Call your doctor if symptoms get worse after starting treatment.
Hope that the post will help you have more useful and essential information about chronic fatigue syndrome. Furthermore, if you need more information, you should see a doctor.
See more:
1- What is lactose intolerance? symptoms, cause, treatment, how to prevent
2- What is Gout? causes, symptoms, diagnosing, treatment, how to prevent Gout
3- What is a sinus infection? symptoms, cause, treat, prevent the sinus infection
4- What is irritable bowel syndrome (IBS)? Causes, Treatments
5- What is strep throat? symptoms, causes, treatments, diagnose, prevent
6- What is Lyme disease? Symptoms – Diagnosis – Treatment – Prevent
7- What is pelvic inflammatory disease (PID)? Causes – Signs – How to treat – How to prevent
8- What is polycystic ovary syndrome (PCOS)? Signs – The main cause – Treat
9- What is diabetes? Types – Symptoms – Complications of diabetes