By

Ha Van Dong
Posted in New
On May 22, 2019
Comments Off

on How to find an Interior Designer Course that's Right for you?
Wish to be an interior designer? Of course, a challenging and lucrative career awaits you. But, to deliver client needs, and be a competent interior designing professional, it is important that you choose the right interior designer course, as it is the course that's going to build a strong foundation for a bright career in interior designing. So, how do you choose an interior designer course that's right for you? Or, in other words, what are the tips to find the best interior designer course? Here's a blog that answers your concerns.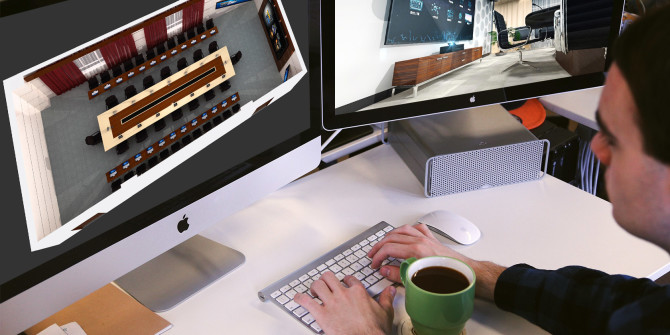 5 Tips to Choose the Best Interior Designing Courses
Amidst the wide range of interior designing courses already available, it is normal to be confused with choosing the best one for you. Nevertheless, these tips would clear the fog to a large extent, and help you choose the right interior designing course for a high-flying career in interior designing.
Your Career Requirement and Financial Feasibility
There's a fairly wide range of interior designing courses available. While all of them are great from the knowledge perspective, it is necessary that you make some feasibility checks on both, the time as well as the financial front. An interior design course would require you around 3 years and a relatively higher financial investment, as compared to an interior designing diploma that would demand 6 months to 1 year, and comparatively a lesser monetary investment. So, at the onset, before you set out for course hunting, ensure that you ask yourself all these questions, and seek sensible answers to it to choose the right interior designing course.
Knowledge Check and Course Inclusions
Degree courses are knowledge-oriented courses, helping you gain deeper insights on every subject-matter, while diploma or certificate courses are industry-oriented courses, with an exclusive and relatively higher focus on the practical aspects of the profession. Regardless of whether you choose to go for a degree or diploma, before you enroll for an interior designing course, ensure that the course includes studying the latest interior designing technology, the latest interior designing trends, etc. Besides, the course must help you improve your practical skills in interior designing rather than just concepts. Consulting with interior designing experts, existing interior designers, etc. could prove helpful in this regard.
A Course that goes Beyond Books
Interior designing is a professional course, and therefore, reading mere textbooks, or theoretical material available online wouldn't really help. An ideal interior designing course must help you travel beyond interior designing books, encourage you to conduct self-research, and develop the professional skills required to become a successful interior designing professional in the long run.
Interior Designing Portfolio
This point is more concerned with the interior designing institute and the trainers involved. Developing a strong portfolio is an important element associated with employer preference, and showcasing your skills, designs, innovations to the real world industry. The interior designing course you choose must involve portfolio development right from your first design, so that, irrespective of whether you pursue an interior designing diploma or an interior designing degree, you would create a comprehensive portfolio by the end of the course.
Internships, Project Work and Placements
Internships and working on challenging project work are great opportunities to help you learn the real world industry before you even step in it. Therefore, ensure that the interior designing course you choose is comprised of an internship with a renowned interior designer that puts your skills to test through challenging projects. Besides, the course must contain placement assistance at the end of the course, so that you land up with reputed interior designing companies, and get a good beginning to your career.
Besides the above, ensure that you interior designing course is affiliated with a recognized board or university, so that the course carries considerable weight in the real world, and helps you find employment with a reputed interior designing organization. Hope these 5 tips would help you land with the right diploma in interior designing courses. Wishing you a bright and prosperous career in interior designing!