By

Ha Van Dong
Posted in New
On August 3, 2018
Comments Off

on A Beginner's Guide to Virtual Private Network (VPN)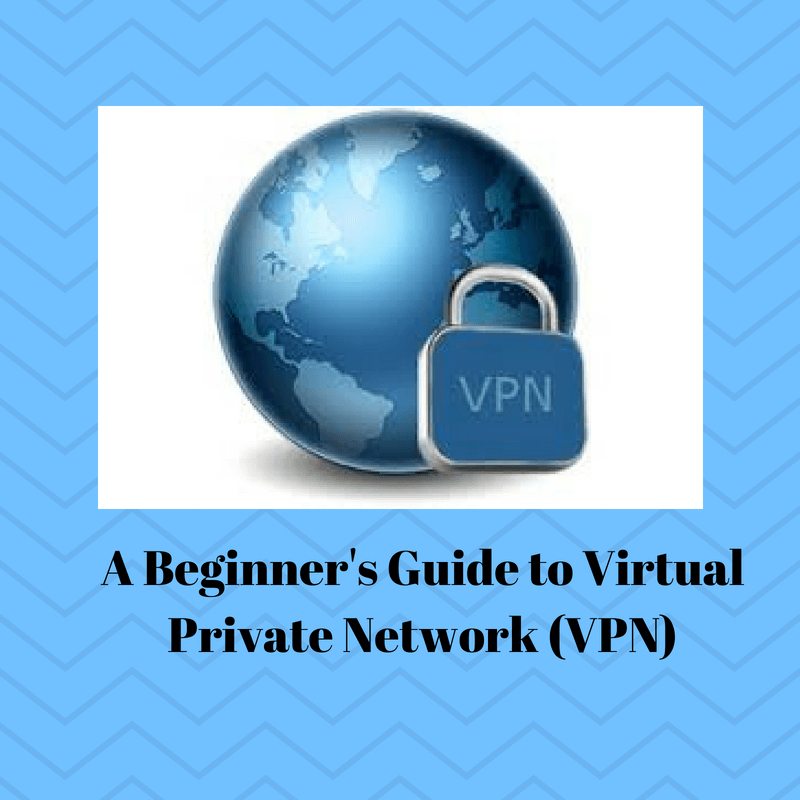 What is a VPN?
A VPN (Virtual Private Network) is an online protection tool that allows you to circumvent online censorship and cybercrime issues hassle-free. It offers a desired level of security to its users by concealing your online data through VPN encryption. Moreover, it uses a VPN server that securely tunnels your data.
How Does a VPN Work?
VPN works like an online security software. When you connect to it, it encrypts your data first. As a result, ISPs or any public Wi-Fi network cannot trace your online activities. Likewise, your data is passed through a VPN server to the required online destination.
In this scenario, a VPN server works as the third party that connects to the internet on users' behalf. Thus, you are able to get required level of anonymity and protection instantly. It means destination sites recognized the VPN server as traffic origin.
Furthermore, you can spoof your online locations from anywhere. This way, you may protect your original IP address from hackers to another level.
How Secure is a VPN?
Sadly, not many VPN services fulfill the criteria of a best VPN service. Yes, you have read it correctly. If your VPN service is offering a comprehensive list of tunneling protocols along with desired level of encryption, it means you are using a secure VPN.
You can consider tunneling protocols like OpenVPN that uses AES 256-bit military grade encryption by default. Hence, you can secure your privacy and perform various online tasks anonymously.
Why Do You Need a VPN?
There is no denying VPNs have become users' last resort when it comes to attaining online freedom. Here is the list of different reasons that suggest why you need a VPN:
Conceals your IP addresses
Encrypts your online activities on the internet
Masks your online locations and allows users to access geo-restricted content
Provides you anonymity while using public Wi-Fi
What Makes a Good VPN Service?
Before opting any VPN service to protect your digital identity, you should contemplate different factors. These various factors are pricing, number of servers, logging policy, customer support and others. Therefore, you should consider subscribing a VPN service that complies with the above-mentioned attributes.
Interestingly, you can avail NordVPN because it provides 4800+ servers in 60+ countries worldwide. If you review NordVPN in detail, you will realize that it complies with all the requirements of an efficient VPN provider.
Virtual Private Network Protocols
VPN protocols are the resources that route your data between a user and the VPN server. Here is the list of different VPN tunneling protocols that includes:
PPTP
L2TP
SSTP
OpenVPN
IKEv2
PPTP
PPTP (Point-to-Point Tunneling Protocol) is one of the basic protocols designed by Microsoft. It offers a much better speed but does not provide a required level of security. Still, it is compatible with all the major operating systems like Windows, Mac, Android and iOS.
Layer Two Tunneling Protocol
This VPN protocol unlike PPTP protocol performs two key functions. Firstly, it conducts user authentication task. Likewise, it also carries out the task of tunnel authentication. L2TP offers security through the help of IPsec protocol this is the reason different VPN services provide L2TP/IPsec in combination.
Secure Socket Tunneling Protocol
It is a brainchild of Microsoft compatible with Windows, FreeBSD and Linux only. However, it can bypass various firewalls to another level straightaway.
OpenVPN
OpenVPN is an ideal tunneling protocol since it provides both protection and anonymity to users. Moreover, it is compatible with all the major platforms unlike SSSTP that offers limited compatibility feature.
IKEv2
It is one of the latest protocols based on IPsec framework. Luckily, it provides security and speed under one package. Furthermore, you can setup the said tunneling protocol on your preferred platforms like Windows, Mac, and others.
How a VPN enhances your Online Security?
A VPN improves your online security to new height through different benefits. You may ponder these benefits like kill switch and IP leak protection. A kill switch feature disconnects your internet connection if your VPN connection suddenly stops working.
Thus, online hackers cannot access to your crucial information. In addition, IP leaks protection is a benefit that does not disclose your actual IP addresses to ISPs and data surveillance agencies. Therefore, an appropriate VPN secures your original IP address with IP leak protection benefit.
Final Thoughts
The importance of VPNs in this age of digitalization is growing with each passing day. Through a VPN, you can perform your desired online activities from anywhere securely. It is high time for you to start thinking about living an encrypted lifestyle.