By

Ha Van Dong
On October 30, 2018
Comments Off

on Ultimate Mattress Buyers Guide – How To Choose A Mattress
Mattress shopping can be one of the most daunting tasks we each face at some point in our life. Whether the reason be because you have no idea if the mattress you try in the store is going to feel the same as when you buy it, or you are simply overwhelmed by the sea of white rectangles in the mattress showroom, we have come up with five mattress shopping tips to turn a once daunting task into an enjoyable experience.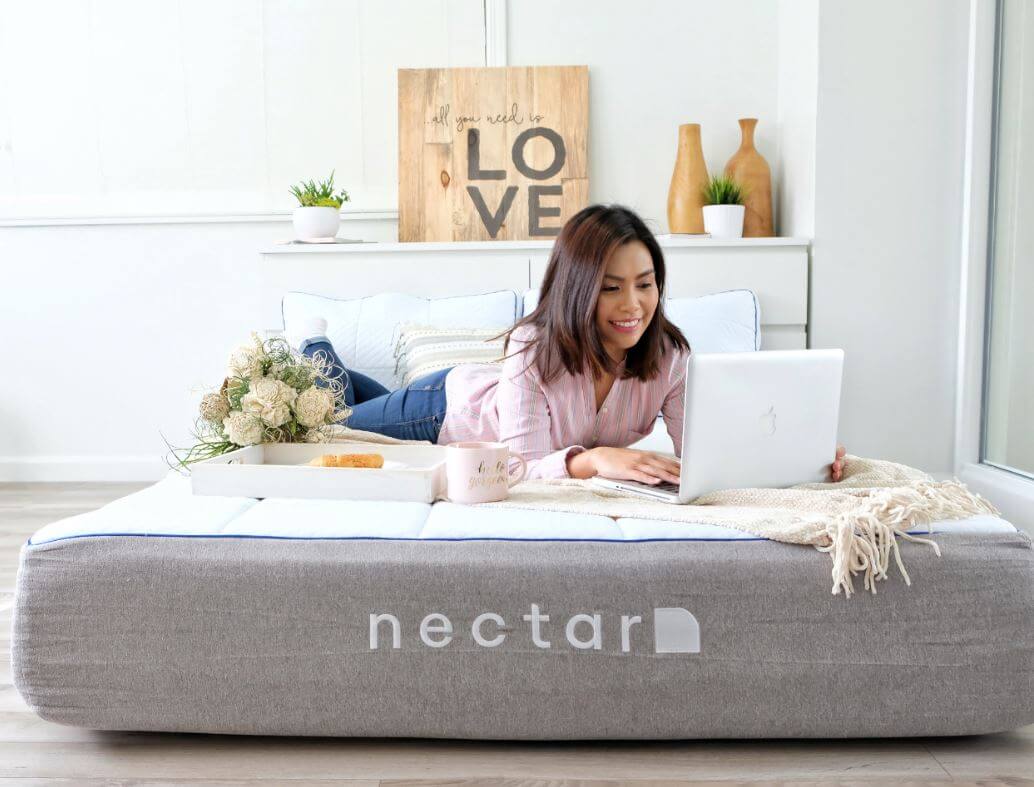 1. BRING YOUR PILLOW!
The pillow is one of the most important pieces to this puzzle. Your back support and comfort all starts with the pillow. The pillows is 15-20% of your spinal support so if that is out of alignment then everything else will follow. A pillow can greatly affect your experience on the mattress. Some pillows respond better on certain types of mattresses. If you are happy with your pillow at home then we recommend you bring with you when you go mattress shopping. If you're not happy with it, then make sure you a properly fitted for the right pillow when you are in the store.
2. KNOW YOUR SLEEP POSITION
Side sleepers– Most of the weight and pressure is on your shoulders and hips. A mattress that is too firm will trigger those pressure points to cause you to toss and turn. A medium to plush mattress is recommended for a side sleeper.
Stomach sleepers– Beware of a soft mattress. A mattress that is too soft will cause you to get in the reverse hammock position and will cause lower back and neck pain. Just an fyi, this is the unhealthiest of the sleep positions because most of our weight is in our midsection and makes it difficult to maintain a neutral spine position.
Back sleepers– The most versatile of the sleep positions. As long as the mattress is conforming to your natural "S" curve then Plush, medium or firm can all be an option. A quick tip for back sleepers, placing a pillow under your knees helps with keeping your spine in alignment.
3. KNOW YOUR SUPPORT     
When it comes to mattress support, the goal is to maintain a neutral spine, so a good mattress will support you in many different sleeping positions. For couples, this is even more important. It's simple science: the more weight on the mattress, the more pressure, and therefore, the more support the mattress needs to have. If you're sleeping on a mattress with poor support, it will slope toward the heavier partner, which will cause the other to roll toward them. Support is directly related to what the mattress is made of, from foam to innersprings to latex. A foam mattress, for example, supports each partner where they need it, despite different body types and sleeping positions.                     
4. KNOW YOUR MATERIALS
The materials of the mattress greatly affect the durability. Latex, Memory Foam, and Polyfoam, are the 3 main types of foam that is used for padding. Latex is the longest lasting and most expensive, followed by memory foam, then polyfoam.
If you like latex, make sure you know if the latex you are buying is 100% all-natural latex or blended latex. Some places may mislead charging you all-natural prices when in reality they are giving you synthetic latex.
If leaning toward memory foam don't go anything less than 4 – 5 lb density. Also choose an open cell memory foam as it sleeps cooler than a closed cell and usually is of better quality.
If you are leaning to a more traditional mattress, make sure the density of the foam is 1.8 lbs or greater. Foam that is less than 1.8lb density is cheaper quality and assured to wear down quicker. If the shark I mean salesperson does not know that, then go on to the next store.
 5. KNOW YOUR BUDGET
A new mattress does not need to break the bank. And just because one mattress is more expensive over another does not necessarily means it is better for you. Only you know your budget, but a good quality traditional coil mattress should not cost thousands of dollars.
Budget guide  Mattress lasting
1-5 years: $200-$500
5-10 years: $500-$1300
10-20 years$1100-$2500
6. KNOW YOUR COMFORT
When you first lay on a mattress your body is tense and not relaxed. We recommend you spend at least 3-10 minutes on each mattress to give your muscles and joints time to relax. Doing this will allow your body to detect any uncomfortable pressure points or pains that are not being relieved by the mattress.
KING SIZE BED MATTRESS (76″ x 80″)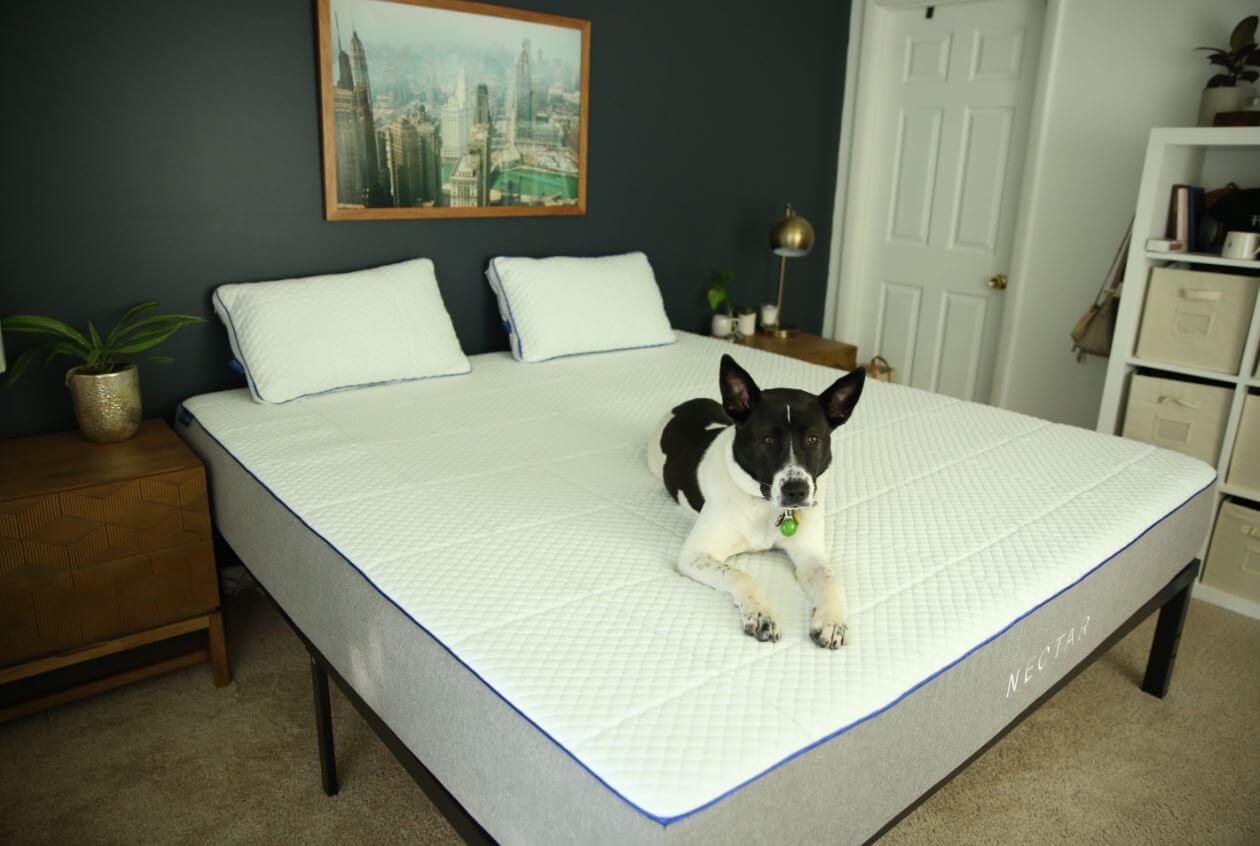 A king size mattress is meant for spacious and bigger master bedrooms. There is more width per person and more space for taller people. King beds usually come in two variants – the Eastern king bed and the California king bed (the Western king bed); and the two king size bed dimensions have a slight variation.
king size memory foam mattress are designed for couples who want spacious luxury. King size mattresses are great for couples with an active and/or very light sleeper, providing plenty of space for one person to move without disturbing the other. As the largest of the standard mattress sizes, you can expect King mattresses to be the most expensive for any given model, but the extra cost is well worth the spacious comfort in the long run. Be sure to measure out how much floor space a King will take up before buying one, you may be surprised how much your walkways will shrink!
Bedroom Feng Shui for Better Sleep
Bedrooms are very important in feng shui for obvious reasons. Your bed and your bedroom have to have good feng shui to support your energy. Your bed also has to maintain the feng shui energy of love and healing.
There's no arguing that a good night's sleep makes you feel like you can take on the world.
Having enough sleep will make you less prone to disease, more effective in your job, a more pleasant person to be around and in feng shui, more likely to have romance — and wealth.
Besides the front door, the second most critical area in feng shui is the bedroom.
For the foundation of good health, the bedroom that's arranged well and optimally for sleep is also the bedroom that is also arranged best for romance and has relationship enhancing qualities.