By

Ha Van Dong
Posted in New
On November 15, 2017
Comments Off

on Strategies to Write Effective Content That Helps in Gaining Traffic!
Content is an important part of any website. It plays a crucial role to increase the traffic of any website. Visitors take an idea about your website by seeing your content. According to the content marketing institute, 93 percent organizations rely on content marketing to build their brand image. Content is important as the design and backend code of your website because it drives more organic traffic. Without content, it is difficult to reach to the target audience. Visitors see a number of websites daily but stay on only those sites in which they found some useful information. To attract more visitors it is essential to write effective content. Anyone who writes content they need to focus on both quality and quantity. It is necessary for both B2B and B2C business. As, content has gained its prominence from the past few years, that is why demand of the candidates for content writing jobs also increased in the job market. For making a career in this you need to be more professional in your writing work.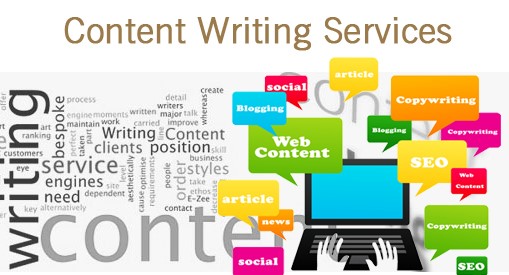 There is no magical formula to write effective content but yes there are several tips and strategies that you can use to increase the ranking of your website.
Make an eye attentive headline: When visitor check article or blogs of your site then first thing which they saw is the headline of your content. Visitors take the idea about content after seeing the headline so always try to make an attractive title that leaves a long-lasting impression on your visitors.
Start your content that grabs attention: You don't have enough time to increase the visitors to your site. Initialization of any content plays a very important role in deciding that a visitor stays on your website or not, whether they read the full content. Focus on your first sentence or n your first paragraph to catch the reader's attention

Do proper research before start: Whenever you need to write some content than before start doing proper research on the topic. To write good content you must have in-depth knowledge about every topic and skill to compose well-written content.
Be on topic: Don't misguide your visitors. Be on your topic and provide them full valid information. Before creating any content make a proper list what you need to write. Always focus on your main point, when a visitor found useful information then they will refer others too and this will helps in increasing your ranking.
Write unique and quality content: This is really important your content must be unique because after google panda update if the uniqueness and quality of content are not good then no matter how much content you published, it is just waste of time. Maintain a flow of your writing tone to grab the more attention of users.

Drive more organic result by using these effective tips. Read the blogs and articles of expertise to learn more about content strategy. Effective content writing is crucial in turning more site visitors.
Author Bio:
Khushboo Setiya is an online media enthusiast and a blogger who closely follows the latest Career Guidance and Job trends In India and online marketing trends. She writes about various related topics such as job opportunity in India, Career Topics, Job Search and much more.