Before there were a lot of uncertainties regarding career options in fashion designing due to its lack of popularity in India. Gradually a lot of best fashion designing colleges in India were established and the students were placed in reputed fashion labels companies with excellent pay packages. Similarly many eminent fashion designers, stylists and entrepreneurs became a role model for the young people leading them to take up fashion designing as a career option.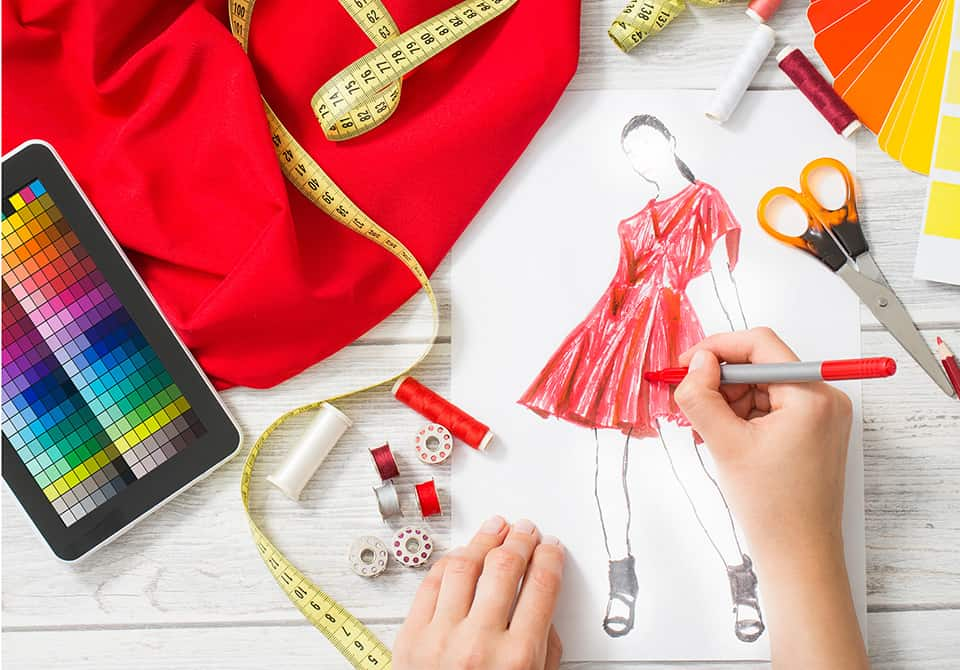 The career options in fashion designing are not limited to clothing only. Accessories, jewelries, footwear industries etc. have equal opportunities for fashion designing professionals. Here are some of the career options available for fashion designing students after completing their fashion course:
Fashion Designer
Fashion designers are the trend creators of the fashion industry. They are the key players who create unique fashion statements and keep up with the competition in the industry. Fashion designers create unique and out of the box designs that brings them great incentive and earnings.
Fashion Illustrator
Fashion Illustrator is responsible for putting a fashion designer's ideas on paper in the form of sketches of the designs and colours. Fashion Illustrator is one of the most important people in the industry who gives form to creativity of the designer primarily. The earning in this job profile is quite good as well.
Fashion Stylist
A fashion stylist is responsible for makeup, hair style, dress code etc. at a in a fashion show or promotional programme. The prim look of the models to compliment the outfit is the creative work of a fashion stylist.
Fashion Coordinator
A fashion coordinator is a person who takes care of the marketing department of a fashion label. The person is not directly related to any kind of Designing creation. The fields of advertisement, organizing fashion shows, public relation etc. are looked after by a fashion coordinator.
Fashion Consultant
A fashion consultant is aware of all kinds of trends and transitions in the industry. The consultant offers developmental ideas in designing a product making changes to keep up with the trend.
Fashion Merchandiser
A fashion merchandiser is responsible for the marketing department he or she analyses the past and present trends, sales data, demand for the development of a product etc. for a designer or production team. A fashion design school will teach you to everything about fabrics, colours, patterns, shapes, textures etc. that will help you as a fashion merchandiser.
If you are looking for a good school of fashion design then the Gurukul School of Design is just the right for you. GSD is among the best fashion designing Colleges in Jaipur that aims to nurture and on creative individuals in the field of fashion designing. You will be guided by the best fashion gurus who will guide you in the best possible way to nurture your passion. If you have the ability to create unique fashion and trends, trust on GSD to sharpen your skills.