By

Ha Van Dong
Posted in New
On December 25, 2019
Comments Off

on 6 career pathways to become an expert in speech and language disorders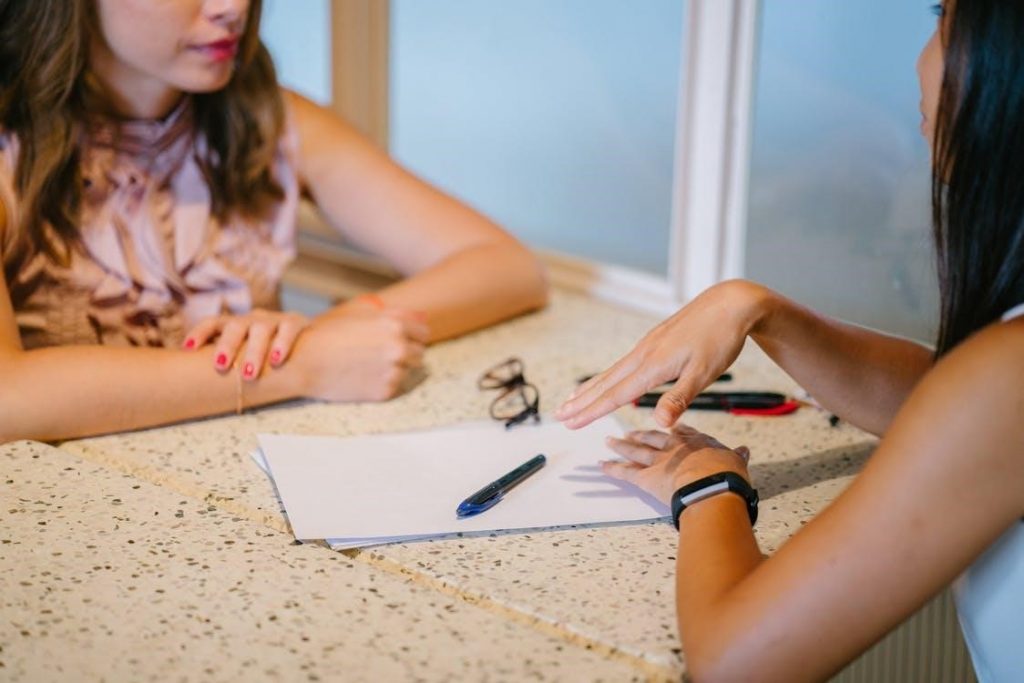 Speech and language pathologists or therapists assess, diagnose, treat, and help people to combat with communication and swallowing disorders. These disorders could be due to several reasons, such as stroke, hearing loss in early childhood, brain injury, cerebral palsy, physical deformity, or delay in the development and growth of the child. Speech therapists daily work with the patients, making a difference in their lives.
Speech-language pathology is the area of study with in the field of communication sciences and disorders (CSD). The professionals usually work on cognitive-communication skills development from young children to elderly stroke victims. The workspace is normally a clinical setting, but it can be medical departments, schools, research and development labs, or a one to one session at the patient's residence.
As a speech-language pathologist, you need to earn at least a master's degree. This type of career requires a lot of hard work from those who aspire to be a part of it. According to the study of the national institute of deafness and other communication disorders, 7.7 percent of American born children are diagnosed with speech or swallowing disorders.
Job Scenario and Demand.
With the increasing speech and language cases in schools and health care organizations, there is a shortage of speech and language pathologists. According to the bureau of labor statistics, the demand for SLP's is rising with the projected growth of 21 percent by the year 2024. The need to fill in these career positions is because the advances in health care have significantly improved the survival rate of premature births. These children need more care and may need help in feeding and swallowing disorders. Also, there are cases of aged people over sixty-five years of age. The population number of aged people is projected to grow more in the coming years. With aging comes several problems like speech, language, and swallowing disorders.
These scenarios have led to an increasing demand for language pathologists. They are required not only in the separate clinics but also in schools and health care providers.
Numerous types of speech and language disorders require speech-language pathologist's further specialization, which involves muscular disorders, brain damage, premature birth, or psycho speech behavioral speech issues:
Understand your role as a speech pathologist  
The first and most important step towards the career path of speech and language pathologists is to understand the role of such professionals in the Healthcare industry.
There are almost 7.7% of children and 7.6 % of adults who require speech, language, or swallowing treatments for living a complete and fulfilling life. It is the responsibility of speech pathologists to treat and facilitate the patients in living a comfortable life.
Your duties at work will vary according to where, when, and with whom you end up working. Speech-Language pathologists have a variety of responsibilities of patients ranging from children to adults. It also means that you can work at different places ranging from schools or colleges, hospitals, or National Health Care Centres or at private clinics. You will be required to work around developing Speech-Language and swallowing abilities for those who have lost it or could never develop it since birth. This sensitive issue is increasing with the rise in deformities and disabilities.
Earn a bachelors in communications sciences and disorders  
To become a speech-language pathologist, there are no specific undergraduate program requirements. However, a degree in Communication Sciences or disorders is most appropriate for a career as a speech and language pathologist. Such a bachelor's degree program will help the students in getting registered for a post-graduate level speech therapy program. You must complete an undergraduate program from the University of Pathology, as stated by the council on academic accreditation in audiology and Speech-Language Pathology. Many universities offer different types of courses to cater to the various needs of the student seeking a professional degree. The Bachelor of Science in Communication Sciences and Disorders can be acquired by part-time or full-time evening programs, partially or fully online speech pathology undergraduate programs and Combined Degree Programs (Bachelor/ Masters).
The graduate program in speech and language pathology comprises courses belonging to different departments of audiology, healthcare sciences, behavioral and communication sciences, rehabilitation, and more.
Earn a Master's in speech pathology
The next step to becoming a professional speech and language pathologist is to earn your master's degree in the same field. It is important to research programs that offer a master's degree. It is accredited by the council of academic accreditation in audiology and speech Pathology (CAA). Such a program will meet all the standards for compliance and will train you for the necessary skills by providing the required skills in:
Voice articulation
Phonology
Neurological substrates and
Literacy techniques
This is the phase where you can select your specialization in the said field. You can choose from neurogenic disorders or early intervention due to the problems at the time of birth. Here you will require supervised practical clinical experience of more than 400 hours.
Some of the students might opt for the clinical fellowship before the post-graduate degree, by working full time for 36 weeks in their preferred field of specialization in Pathology.
Complete your state-level certification 
The American Speech-Language-Hearing Association (ASHA) credits speech therapists in various departments, like academic programs, clinical practice, continuing education, and clinical specialty, during the post-graduate degree program. This type of certification is in compliance with the license requirement for most of the states to practice as speech and language pathologists. It is also called a certificate of clinical competence in Speech-Language Pathology (CCC-SLP). This is achieved after the master's education and some supervised clinical hours of experience.
Continue your education 
Even after you finish your master's degree program in pathology, there are still many opportunities for you to continue your education as required by some states. This is so that you can earning licenses through completing seminars, workshops, or classes. Some states renew the license only if you have completed a specific number of continuing education units (CEU's). This also helps the speech therapist to stay up to date with the industry's current trends and standards. Even if your state does not require CEU's the continuing education would still be beneficial for the very reason of staying up to date and building your resume, eventually improving your job scenario in the market.
Consider and find a suitable job  
After all the hard-earned degrees, licenses, and certification, who wouldn't consider working in a great place. With the current scenario of increasing pathological needs in the society, be it in a local school system or any health care providers. There is always an increasing demand for speech and language pathologists, with over 145,000 jobs available in the market. Moreover, there are several positions available to work in any industry as a speech pathologist. There is an increasing need for travel speech pathologists, which offers great exposure to work with different types of societies.
However, you can hire a staffing agency to help you in finding the most suitable job as per your liking, requirement, and specialized field of study.
Final Word
Gratitude and aptitude to serve society is the seed that can make you grow and walk the career path to become an expert in speech and language disorders.