TWO x TWO for AIDS and Art, the lavish event held in Dallas, celebrated its 19th annual campaign by raising more than $7.3 million at Saturday night's fundraiser at The Rachofsky House.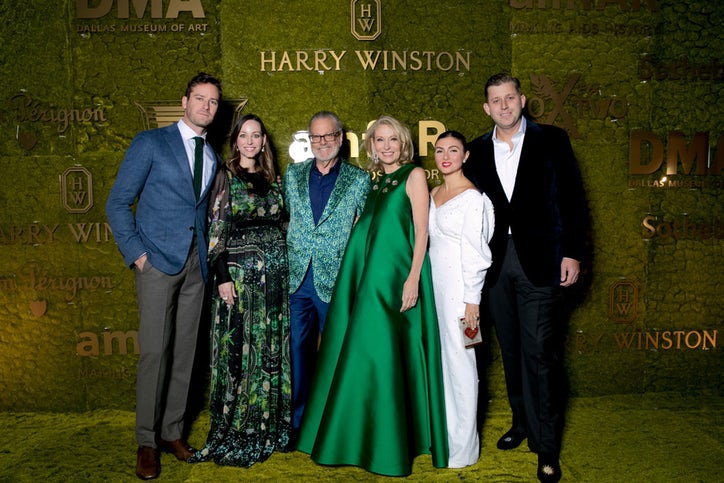 The money raised benefits amfAR, the Foundation for AIDS Research and the Dallas Museum of Art.
Five-hundred people attended the sold-out, black-tie event, where a single piece by artist Jonas Wood sold for $1.2 million. As featured artist, Wood received the amfAR Award of Excellence for Artistic Contributions to the Fight Against AIDS.
The black-tie gala, which featured a 48-foot-tall, 7,000-square-foot geodesic dome, is the largest annual fundraiser for amfAR and the DMA. Notable guests included actor Armie Hammer (The Man from U.N.C.L.E., The Social Network), who spent time growing up in Highland Park, and guest performer Ryan Tedder, lead singer for OneRepublic. But much of the night's focus was on Jonas Wood.
Gavin Delahunty, senior curator of contemporary art at the DMA, issued a statement, praising Wood and his body of work.
"Jones Wood paintings depict scenes from everyday life with each one bursting with color and pictorial detail," Delahunty said. "He translates the world around him with astonishing technical innovations."
Howard Rachofsky said in a statement that "the success of TWO x TWO is due to the extreme generosity of our artists, gallerists and supporters from across the United States and around the world."
Rachofsky noted that TWO x TWO has raised more than $75 million during its history.