By

Ha Van Dong
On January 16, 2020
Comments Off

on A bathroom suite to suit your needs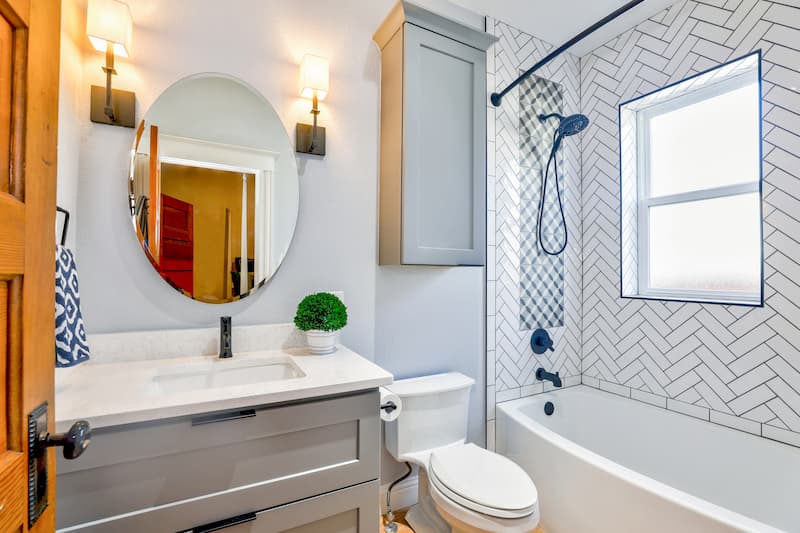 Bathrooms are an important space in our homes and don't let anyone tell you any different. People spend a decent amount of time in their bathrooms, be it for personal hygiene or their daily grooming rituals. Building the perfect bathroom suite depends on your needs first and foremost.
Keep your specifications in mind
Even so, there are certain elements one needs to consider when planning the perfect bathroom suite. A bathroom suite generally includes fittings such as toilets, baths, and basins. 
However, the choice of fittings can change depending on the sort of bathroom you're planning. For example, if you plan to upgrade your cloakroom then your choices will generally be limited to fittings such as a basin and a toilet.
The next factor you need to consider is your budget. As the adage goes, nothing in life is free, and so, your total spending allowance will likely play a major role in how you decide to build your bathroom space.
Another factor that is often overlooked, by most, is who the bathroom space is meant for? Not to mention the overall feel of the home itself. There are no limitations when it comes to decor so there is little need to constrain your artistic abilities.
Modern or Classic? 
Do not be discouraged when most styling guides offer you a choice only between modern or classic styles; because chances are, you will still find yourself spoilt for choice. 
The classic or traditional category, for example, includes the Victorian and Edwardian designs with beautiful ceramics, monochromatic patterns, and attractive accessories. Keep in mind that traditional does not have to mean dull. 
Contemporary Styles have a charm of their own as well. From beautifully carved basins to wall hung toilets, contemporary bathroom designs have a lot to offer. Of course, the entire feel of the bathroom suite can be further highlighted by stunning metallic accessories such as taps and waterfall shower head. 
Plan a proper layout
You can build or renovate a bathroom to perfection, however, as with everything, it is best if you start with a proper layout in mind. Keep in mind that major changes such as relocating water pipes can be very costly. Consequently, do not try to change the layout just because you feel like it. 
Instead, concentrate on things such as fittings and paint schemes. Perfectly sized fittings such as a bath or basin can make an important difference in opening up the space of your bathroom. 
Take accurate measurements and be mindful to note the positions of the pipes and windows, etc. Putting all such details on paper makes a significant difference, even if it is an imperfect sketch.
It's all about the company
DIY is all the rage nowadays and many people opt to buy their products online in order to avail special discounts. Victoria Plum is one such leading online retailer. Established in 2001, Victoria Plum has decades worth of experience, but more importantly, they specialize in bathroom products. 
Apart from that, they offer an adept delivery service and exceptional customer care. Their online reviews are very encouraging and their astonishing product range makes them a favorite among many buyers. What more could a buyer possibly want for?