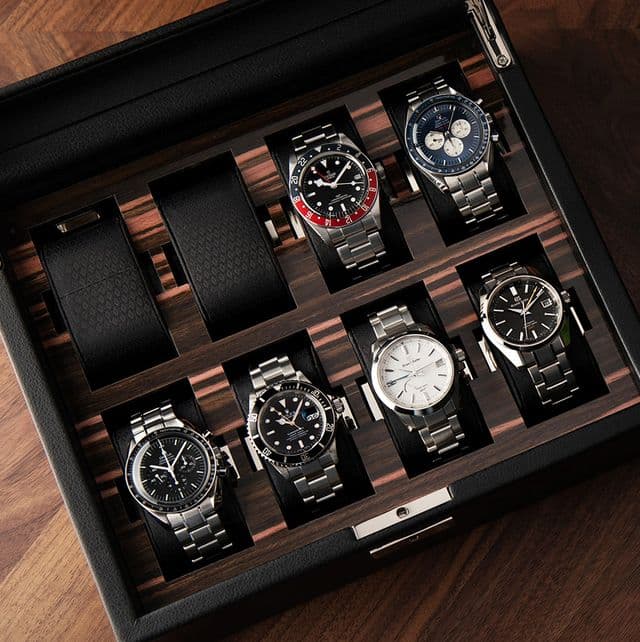 Rado Captain Cook
Rado is a pretty popular name in the world of high horology. The watch brand is known for its innovative streak and atypical approach towards the art of luxury watchmaking. Rado has made quite some waves with the introduction of the Captain Cook, or might I say re-introduction. The watch was originally launched in the late 20th century. Today, the Captain Cook is available in a steel as well as bronze case. The bronze cases do not patina, so that's an added bonus.
Rolex Submariner
In the realm of divers' watches, there is no one, and I repeat, no one watch that comes even close to the Rolex Submariner. The watch is not only a legend in the industry but also a benchmark that other brands strive to achieve. The watch is a true reminder to all of us that watchmaking really is an art form. The band introduced the new 41 mm Submariner in the year 2020. There are two references, a date one and a no date one.
Maillon de Cartier
Cartier needs no introduction as far as luxury brands go. For those who do not know, Cartier is also quite big on luxury watches. As a matter of fact, it the third in the whole world as far as sales figures are considered. The Parisian watchmaker is primarily known for the Santos and Tank watches but we will be talking about the Maillon de Cartier here. The new addition to the Cartier watch catalogue is truly unique. The petite case and the complementing bracelet are just blissful.
TAG Heuer Formula 1
The TAG Heuer Formula 1 is a watch collection that took the world by storm in the 1990s. This was the first watch that was launched after Heuer was taken over by TAG. The watch was the first and the only battery quartz movement watch in the entire TAG Heuer catalogue. Today, the Formula 1 watch is available with an automatic movement but it can also be availed with a battery powered mechanism.
Tissot T-Sport
This is probably the most selling watch collection from the evergreen classical Swiss watchmaker Tissot. Tissot is truly a name that brings smile to people's faces. I know it does that to me. The reason is simple. There are two actually. Firstly, it is a very good watch manufacturer with many amazing watches to offer. Take a look at the Tissot Seastar and you will know. Secondly, Tissot is known for its extreme affordability. The watchmaker is a boon for those who wish to experience the feel of Swiss watches but have a tight budget.