By

Ha Van Dong
On February 6, 2018
Comments Off

on INNOVATION STARTS HERE
Startup companies, also called startups or start-ups, are organizations that are established on a temporary basis to identify a product market that is accompanied by a business model. A startup may be thought of as a newly established business, which employs a lesser number of people and success is not guaranteed. Startups usually do not follow rigid rules where revenue, employment and stipends are concerned; their main focus is on growth of the company, aiming to satisfy a marketplace need by designing a viable business model around an innovative product, service, process or platform.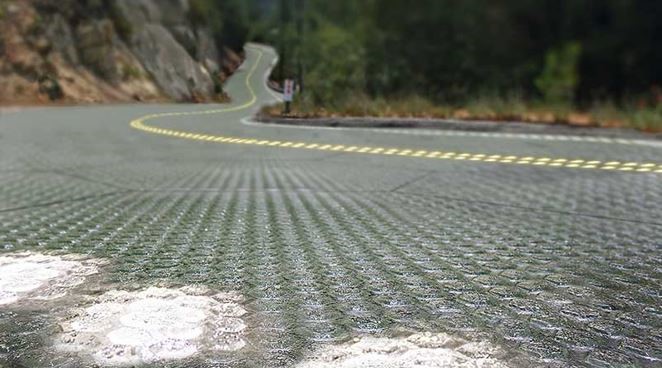 Here are 10 startups that present unique and useful business ideas that have been a resounding success so far.
1. Solar Roadways: Based in Sandpoint, Idaho, Solar Roadways was founded in 2006 by Scott and Julie Brusaw, with the aim of developing solar powered road panels to form a smart highway. The intended business model is to replace asphalt surfaces with structurally engineered solar panels that are strong enough to withstand vehicular traffic. This would result in a transparent driving surface with in-built solar cells, electronics and sensors, constituting a solar array that can be programmed.
Although the panels have been designed to be made from recycled materials, the project has been criticized regarding its lack of feasibility. In July 2011, Solar Roadways built a 12ft-by-36ft parking lot which comprises hexagonal glass-covered solar panels on a concrete base. The lot is heated to prevent snow and ice from accumulating, and also has LEDs that illuminate road lines and display messages.
The company's first public installation in Jeff Jones Town Square in Idaho opened to the public in September 2016, though the solar panels used in the installation are not yet generating solar power.
2. Hyperloop One: Based in Los Angeles, California, Hyperloop One (previously known as Hyperloop Technologies) is a startup that wants to commercialize the Hyperloop, allowing passengers and/or cargo to travel at airline speeds at much lesser costs. This transportation process was originally conceptualized and named by Elon Musk in August 2013 but he is not involved with Hyperloop One. The Hyperloop uses a linear electric motor to accelerate and decelerate an electromagnetically levitated pod through a low-pressure tube, which enables the pod to glide silently through the tube for miles at high speeds (upto 1080kmph) with no turbulence. This is how it works.
In May 2016, Hyperloop One demonstrated a form of propulsion technology at its test site north of Las Vegas, and completed a 500m Development Loop (DevLoop).
In May 2017, the first full-scale Hyperloop test was successfully completed, combining components such as vacuum, propulsion, levitation, control systems, tubes and structures. Hyperloop One is presently working towards developing passenger and cargo system routes in the United States, Canada, Finland, the UAE and India.
3. zSpace: Based in Sunnyvale, California, zSpace is a technology firm that takes education and learning one step higher with it's mixed reality systems. Known for its progressive developments in human-computer interaction, the company creates these mixed reality systems that combine elements of virtual and augmented reality in a computer, and allows people to interact with simulated objects as if they are real. This helps students learn about a wide variety of topics, with the help of zSpace's many apps, as well as the hardware provided by the company.
4. BioBots: BioBots is a startup founded by two Upenn students in 2014, with the motto "Build with life", after they were disappointed with the existing tools and technologies for engineering organisms and thought of using biology as technology instead. Today, BioBots makes makes desktop 3D bio-printers (BioBot 1) that build functional three dimensional living tissues, including human tissue and bone.
The printers began shipping in January 2016 and make biological printing accessible to labs all over the country, leading to immense advancements in medical treatment.
5. Violet Office Supplies Ltd is a startup office stationery company based in uk that offers a free ink, cartridge and paper recycling services. Founded in August 2014 in UK, the company uses analytics software to ensure optimum efficiency and enables everyone involved to save money. Their innovative recycling solutions have helped cut down on carbon emissions by 80%, and because they work on extracting the maximum value from materials, commercial waste generators are becoming increasingly efficient at recycling waste. This is not only financially helpful to the businesses they cater to, but also improves the environment and keeps it cleaner.
Violet office supplies  Recycling offers services like cardboard recycling, paper recycling, waste services and  mixed recycling.. They also have an express service called Green Violet, which is useful for on-demand one-off waste management needs, especially after office cleanouts and construction projects. They also provide employment opportunities by partnering up with local responsible drivers who help in the transportation process.
6. CIMCON Lighting: CIMCON Lighting was started in 2012 in Westford, Massachusetts, and is the leading provider of smart and wireless lighting control systems for traditional, LED and solar-powered street lights in the world. CIMCON's success came fromits endeavour to
provide lighting solutions which presented the lowest cost to the owner, and its concept of "Just In Time Lighting", according to which the required amount of lighting is provided when and where it is needed. CIMCON has installations in 9 countries with the controllers being easyto install, maintain and operate.
The company offers a broad range of lighting controls and solutions that can be used in highways, parking lots, parking garages, campuses and industries. Some of the softwares provided by it include: LightningGale, an automated streetlight management software system, – iSLC-3100, a plug and play wireless lighting controller with dimming options, and Blue Light Emergency, a mobile app that lets students connect with security personnel through their iPhone or Android devices.
7. Confluent: Confluent is the commercial version of open source source software Apache Kafka, which is used by software developers to add real time streaming data in their big data apps. Confluent uses the same real time messaging technology that the founders of Apache Kafka created and developed, providing instant access to key business intelligence insights through real time data exploration.
In addition, Confluent offers technical consulting and training services to customers. Confluent Platform makes it possible for all the interfaces in the world to be connected and move data across the company within seconds, all in real time.
8.  Icertis: Based in Bellevue, Washington, Icertis is a software company that provides cloud-software to help companies manage contracts. Along with offering intelligent contract authoring, Icertis intends to use blockchain technologies in the future, which would enable basic contract management functions through a shared ledger where universal performance to be tracked and rated. The Icertis Contract Management (ICM) platform is user-friendly and modern, and can be easily configured to adapt to the existing business features. These are a few ways in which Icertis has helped its clients.
9. Condeco: Condeco is a London based startup that helps companies manage their meeting and office spaces effectively, At present, Condeco is the leading provider of booking options for meeting rooms, desks and space utilization solutions. They have partnered with over 400 companies, and have offices across the USA, Asia, Australia, Europe and the Middle East.
Condeco's software enables clients to make optimum use of meeting rooms by providing powerful scheduling tools to manage meeting room utilization and manages no-shows by automatically cancelling unused room bookings. Condeco uses one application for all conference room bookings, hospitality, resources and visitor arrangements, thereby cutting down on paperwork and reducing chances of lost or double bookings.
10. Spitfire Audio: Based in London, Spitfire Audio is a firm that provides virtual musical instruments to musicians to produce music and earn royalties on quality musical samples. Spitfire was established by a group of British composers, soundsmiths, producers, engineers and technologists who wanted to change the perception of sampling posing a threat to the music industry.
Spitfire produces high quality virtual instruments from the best musical samples in the world and currently boasts of the largest and most varied selection of recorded orchestral samples in the world. Spitfire is the second biggest contributor to UNICEF via JustGiving.com, which gives away samples in return for donations.