By

Ha Van Dong
Posted in New
On May 8, 2019
Comments Off

on 5 traditional trade jobs that might be futureproof
If you want to maximise your earning power so that you're better equipped to handle the slings and arrows of a changeable job market, having a trade as well as academic qualifications is a smart move.
Indeed, progressive nations like Germany recognise the power of this career double-whammy by offering higher education degrees which include trade apprenticeship components, meaning students emerge dual-qualified.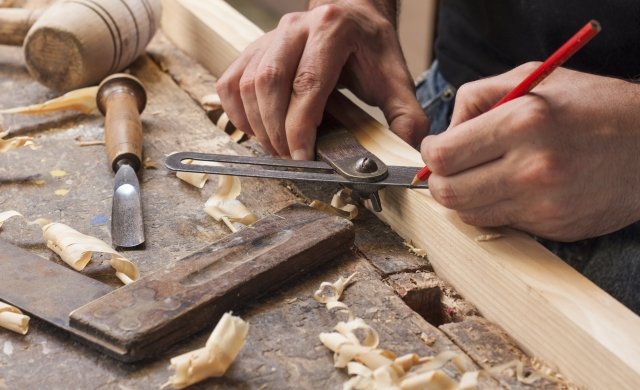 But if you wanted a traditional trade to complement your college or university discipline, what's the best one to choose?
One of the following top five traditional trade jobs might be the answer.
Carpenter
Traditionally, carpentry (or joinery as it's called in the UK) is regarded as one of the most interesting trades because it's terrifically tactile and potentially offers the most variety and creativity.
For instance, working with a carpentry firm like Saint Albans Sash Ltd would let you turn your hand to crafting classic timber windows and doors, but alternatively, you might choose to be self-employed and produce artisan jewellery boxes or finely-carved wooden headboards.
Baker
If you've got a sweet tooth, becoming a baker might be right up your street – provided you don't munch through too much of your own supplies.
According to the US Bureau of Labor Statistics, employment of bakers was set to grow by eight per cent between 2016 and 2026 and the median annual average wage was $26,250 in 2018. And if you specialise in a niche like cakes and pastry, you might earn even more.
Painter
If you're handy with a brush and have an eye for colour, but can't quite see yourself as the next Leonardo Da Vinci, becoming a commercial painter is a pretty good career choice.
According to Dulux Trade Paint Expert, the painting profession is exciting and varied, covering everything from sign writing to interior design and including work environments ranging from homes and offices to oil rigs.
Plumber
Plumbers are also highly sought-after tradespeople and if you don't mind occasionally getting your hands dirty, it can be a lucrative profession – as they say in England, 'where there's muck, there's brass' (where there's dirt, there's cash).
According to PRS Recruitment Services, experienced plumbers can earn £35,000 per annum – a very solid salary indeed.
Electrician
Being an electrician brings a lot of responsibility – health and safety considerations come first in any trade, but the results of shoddy electrical work can be truly shocking.
But with responsibility and expertise comes a healthy wage and the opportunity to work on diverse jobs with specialist firm like Electrical contractors C J Connally – there are much worse ways to make a living.
Elements of all of the above jobs have been automated over time and that trend looks set to continue. But at least for the foreseeable future, it doesn't look like robots will be recruited to replace humans enteriely.
So if you're yearning for an interesting, technical and creative career, a traditional trade might be just the thing.
That's our list! Share your thoughts in the comments section.