Gone are the days where learning is confined to classrooms, campuses and libraries.
There are now more opportunities than ever to learn remotely – so here are 10 of the best benefits of distance learning.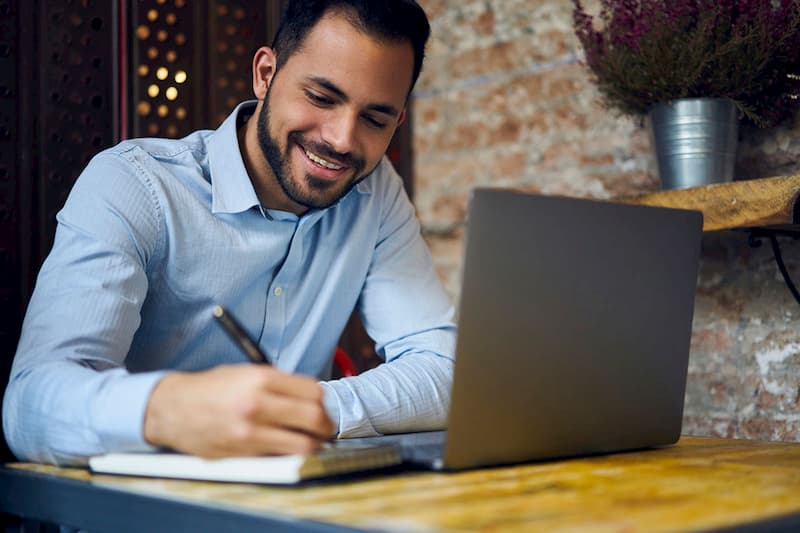 Flexibility
Flexibility is perhaps the biggest benefit of distance learning. Free from the constrains of a
timetable, you can study at the times that suit you best, at a pace that works for you.
Self-directed learning
Distance learning enables you to study when you want, where you want and how you want. Having full control over your learning is liberating and will help maximise your productivity. Plus, independent study skills are highly regarded by employers.
Saves time
On a distance learning course there'll be no travelling to campus or fighting your way through crowds to get from the library to the lecture theatre. This means more time for study and other important aspects of your life.
Saves money
Working remotely means you won't have to fork out on additional costs such as fuel or bus or train fares for your campus commute. You can spend any spare cash on a post-study treat instead.
Easily accessible
Physical attendance isn't required, so you'll access to a wider pool of learning institutions, enabling you to find the perfect course. Plus, it allows you to be geographically mobile, so if you change jobs, move house or go travelling, the impact on your studies will be minimal.
Better work-life balance
With the freedom to study on your own flexible timetable you'll be able to maintain a healthy work-life balance. For more information, check out this Reed article on achieving a work-life balance.
Less stress
Your stress levels will be a lot lower on a distance learning course. For instance, you won't be surrounded by anxious course mates who project their study worries on to you, or lecturers with unrealistic work expectations. In your own space, you can focus on you and enjoy peace of mind.
Opens doors
A distance learning qualification such as a degree will open plenty of doors for you.  They can serve as a gateway into your desired industry or as pathway into a new one. For more info, check out this Career Addict article on the benefits of a master's degree.
Encourages lifelong learning
Distance learning accommodates pretty much any type of lifestyle by removing common barriers to education. So whenever that thirst for learning strikes, the opportunities are always there.
Choice
Distance learning is becoming increasingly popular, with more institutions offering remote learning opportunities. This means you have a diverse bank of accredited and reputable courses to choose from. Anglia Ruskin Distance Learning is an excellent course provider – it offers BA's, MA's and much more.
So, distance learning is an ideal option for those with busy modern lifestyles, it's packed full of benefits that will make your study experience as plain sailing and enjoyable as possible.
That's our list! Share your favourite things about distance learning in the comments section.