By

Ha Van Dong
Posted in Apps
On July 4, 2019
Comments Off

on 5 Mobile Application Development Trends to Watch Out for in 2019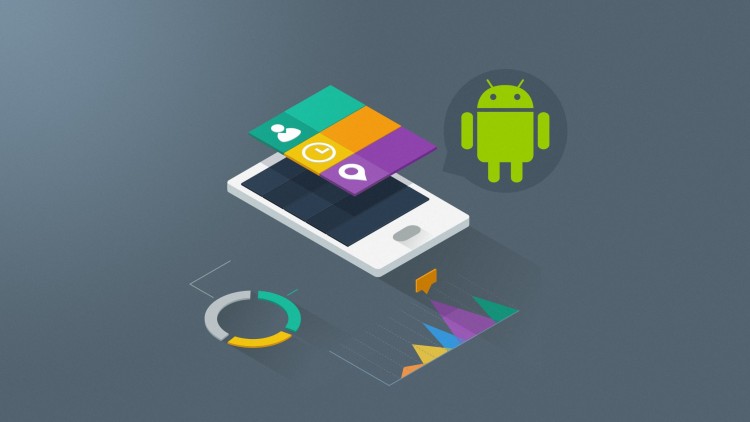 In the last few years, users have seen smartphones become more capable, allowing them to do tasks that were not possible on smartphones before. The latest technologies and innovative mobile applications have not only brought a lot of convenience to users but also introduced new ways to do things which, in turn, have made smartphones and mobile apps even more popular. The number of mobile applications in the Android Play Store and Apple store reached 2.1 million and 1.8 million, respectively in the first quarter of 2019.
Do you want to do master in different technologies from industry experts? Then Intellipaat provides professional certification of Data Science course, Data Analytics, Artificial Intelligence and, 
Machine Learning certification
 that is authored by industry experts.
Users can now access a variety of apps through the app stores, and have come to expect great user experience from every app they use. That is why it has become important for businesses to keep innovating on their existing/new apps – it helps ensure user engagement on a consistent basis.
Some of the key trends which will be utilized by every mobile application development company in 2019 are:
AR/VR
Augmented Reality and Virtual Reality, also termed as 'Beyond the Screen' technologies, have had a huge influence on users in recent years. 2018 saw AR filters by Snapchat and Instagram getting popular – these filters can turn a human face into funny digital characters. Another example is Pokémon Go in which real-life elements like grass, people, trees, etc. could be seen on the screen along with many digital objects which didn't exist in reality. These AR technologies increased user engagement significantly.
At present, AR is being used in marketing & advertising, healthcare, and manufacturing industries, and tech giants like Google and Apple are both releasing innovative AR demos on their latest devices. The use of AR/VR technology will continue to shoot up in 2019 and the years following that. According to Statista, the global market of AR and VR technology will grow drastically from $27 billion dollars in 2018 to about $209 billion in 2022.
Cloud Computing
Cloud Computing is gaining popularity by the day. There are a number of enterprises that have started using cloud services for storage of data. By minimizing the requirement for storage space on physical devices, it is reducing hosting costs for businesses. With the help of Cloud technologies such as Dropbox, AWS, SlideRocket and many more, it is now possible to develop powerful apps that run directly on the Cloud.
In 2019, organizations are expected to focus on more cloud-based apps that require minimal storage space on the smartphone.
Mobile wallets
This year, more and more users will shift towards m-commerce. After the buzz created by Paytm, people are expecting more mobile wallet apps that will offer frictionless payment methods. The growth of e-commerce and 24*7 internet access has made digital payments a popular practice. It is expected that banks and banking platforms will step in the market with mobile applications.
According to BI Intelligence, the mobile payment industry will generate revenue of $503 billion by 2020 at a compound annual growth rate of 80% between 2015 and 2020.
AI/Machine Learning
Artificial Intelligence (AI) & Machine Learning (ML) have made a significant place for themselves in the mobile app market. An example of AI would be the chatbots introduced by various websites and mobile apps. AI, in itself, has succeeded in simplifying many operations. When combined with machine learning, it can bring great profits to any business by getting valuable data and real-time analytics. Apps like Siri, Google Assistant, Cortana, and IRIS which are based on AI & ML are very much a part of smartphones these days. In 2019, AI & ML will go beyond chatbots and Siri as many organizations will utilize these technologies to grow in terms of functionality as well as decrease operational expenses.
According to a study conducted by International Data Corporation, the AI industry will rise up to become a $40 billion industry by the end of the year 2020. ML industry, which is growing at a rate of 42%, will reach up to $9 billion by 2022.
Internet of Things
Internet of Things (IoT) is considered to be a game-changing technology in the world of mobile apps. In 2017, Amazon used Alexa, a voice command service, in Amazon Echo and Amazon Echo Dot for answering questions, playing music, and controlling smart devices. Companies like Microsoft and SAP are offering Internet of Things services. As 2019 progresses, IoT is expected to be used in healthcare, e-commerce, construction, transportation, and education sectors. It can also be used for automation of the business operations.
As per Gartner, there will be 26 billion connected devices by 2020 which will include several hundred smart objects such as LED light bulbs, domestic appliances, sports equipment, medical devices, etc. These objects will communicate through an app on a smartphone, which will act as a remote control.
Apart from these, on-demand apps will trend in 2019, and technologies like Blockchain will also be employed in the app development process.
Mobile apps have become an indispensable part of our lives. There are millions of apps in different app stores. Hence, for a brand to stand out in such a scenario, it is crucial that they avail the services of a top-notch application development company that stays abreast with the latest technologies and trends in the industry.