By

Ha Van Dong
Posted in New
On October 31, 2018
Comments Off

on 6 Simple ways to make extra money before Christmas
Christmas holiday is just around the corner, therefore, a lot of you might have already been planning on how to gain extra money. Every year, it seems that most of us buy more and more gifts for all the added people on our list, which makes it necessary to gain an extra cash to buy gifts for them.
There are definitely a lot of ways to save money to have an extra cash to spend on Christmas, but in this article, we are going to discuss on how you can make more money that you can use to buy gifts on time. Here are simple ways to make extra money before Christmas.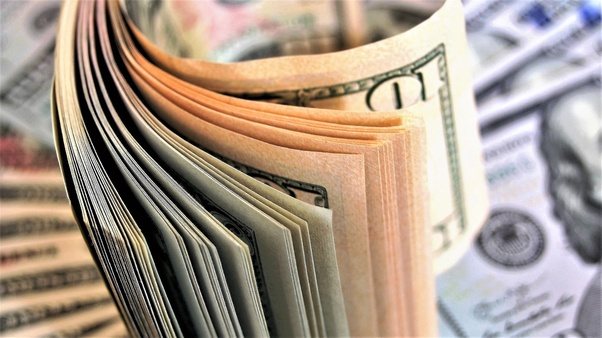 Consider Making a Fund
If you have a small business at hand, funding is a necessary condition for you to gamble with. Whether you are planning to expand your business, manage cash flow, invest in marketing, or gain extra cash for busy holidays, it can be hard for your business to grow without the right type of financing.
Fortunately, there are various kinds of financing choices for small business owners, and one of them is the Fundbox. It is a small business loan alternative that you can fund to.
What is Fundbox?
Fundbox is Fintech Company that is based in San Francisco, California. It was founded in the year 2013, this kind of service uses predictive modeling, big data analytics, and engineering to help optimize the flow of cash for freelancers and small business that have great invoices.
Also, Fundbox provides a revolving line of credit for small businesses that are really easy to use. Some of these fundbox reviews have proven that fundbox makes it possible for business owners to have cash-on-hand on time.
Learn How to be a Virtual Assistant
For women, one of the simplest ways to earn good money is by becoming a virtual assistant. You can work at home and earn money without even needing an experience.
Why Virtual Assistant?
Most people, especially those that are into businesses, have very busy lives that they can't do everything that they needed to do for the day.
And that's where virtual assistants come in; VA's help business owners to keep their selves together, Run their social media platforms, write proposals, compose newsletters and emails, make spreadsheets, recipes, tutorials, e-books, crafts, and so much more.
VA's are currently in demand, therefore, it won't be hard for you to find your client.
Make a Craft or Recipe
If you love to cook, experiment with new recipes, or create incredible crafts at home, then you can definitely earn some money just by simply doing some of your hobbies. Some websites such as CraftyMorning will pay you around $10 to $20 per craft or recipe that you send.
You can send as many recipes or crafts as you want and wait until the creator of the website accept them. All you'll need is a high-quality camera and non-plagiarized directions or ingredients.
Install and Use Qmee on your Browser
Install Qmee on any of your browsers such as Internet Explorer, Opera browser, Chrome, Safari, or Firefox, and then just normally use the internet as you would. When you search for things on any of the given browsers above, Qmee will occasionally pop out from your sidebar with sponsored links.
Every time you click on the sponsored links, you'll earn between 2 to 15 cents per visit. There's no minimum required when it comes to redeeming so you can cash out anytime you want.
Create a Virtual Yard Sale on Facebook
Facebook is one of the most popular social media on the internet. Aside from interacting with people, it is also a great place to make a virtual yard sale in your local area. If you have a lot of things that you want to get rid of immediately before the year ends, you can just post them on social media with a price.
You can also join in some local "buy and sell" groups on Facebook to make things easier.
Earn Money by Giving People a Lift
Ride-sharing applications are getting really popular these days, one of the main reasons is because people can easily get a ride home by using the apps than waving for a cab.
People are using Lyft and Uber services to easily catch a ride. You can actually sign up and work for Uber or Lyft by giving people a ride to earn extra money. This is a great way to earn money for Christmas as you can work whenever you wanted.
Conclusion:
Earning extra money isn't that hard if you have a laptop or smartphone with a fast internet connection. If you have a small business that needs a little boost of income for Christmas, then consider jumpstarting your business with new funds immediately by using fundbox.
However, if you aren't managing any kinds of businesses, then you can try doing some of the given alternatives listed above to earn extra cash.