By

Ha Van Dong
Posted in New
On November 1, 2018
Comments Off

on Security Benefits of Using Demat Account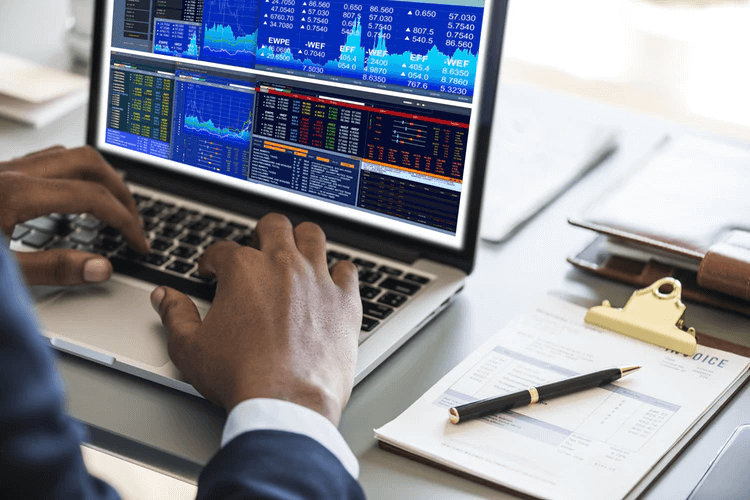 A demat account holds securities in an electronic format for online transfers and sales. It replaces the physical trading of shares which existed earlier. After the enactment of the Depositories Act in 1996, demat accounts were introduced and online trading was encouraged among the investing and trading community. Traders and brokers can easily monitor, hold and invest in shares and have instant transactions, where payments are also processed electronically.
Broking agencies provide the services of handling investors' trades and also opening demat accounts on behalf of clients. Investors can open demat account online, by completing simple steps like submitting KYC documents to the broking house. It is a simple process to open demat account. Demat accounts have enabled swift and error-free transactions for both buyers and sellers of shares. The time period to complete a trade has also reduced to a mere second, with technology and advanced features of the demat account.
SEBI regulates the overall trading environment in India. In June 2018, SEBI (Securities and Exchange Board of India) modified the LODR (Listing Obligations and Disclosure Requirements). These state that except in case of transmission of shares, transfer/ sale requests would not be processed unless the shares are held in dematerialised form with the depository after investors open demat account online. Demat shares provide security and safety in the sale of shares through virtual media:
Less risk: An online transfer of shares eliminates the risks of theft and misplacement of physical share certificates. These risks were higher in earlier times when shares could only be sold and purchased by offline modes.
Freezing of account: Demat accounts have the option of being frozen as well. Freezing of an account implies that all activity of shares and funds flow is stopped for a certain period, similar to the freezing of a bank account or plastic card. In case any unusual activity is noticed in the demat account, the account holder can direct the broker to freeze the account until further instructions are given.
Cybersecurity tools: Various security features can be used to provide extra cover to online transactions, such as anti-virus and anti-spyware softwares. Virtual demat accounts and trading is susceptible to risks of malware attacks, but this can be eliminated by employing regular checks on the cybersecurity systems and updating them as well.
Records with depository: Depositories maintain a record of the transfer of funds and shares from every demat account by unique IDs assigned to account holders. This is an added security feature, as every transaction can be traced as per date and time by the broker or investor.
Broker's responsibility: When a broking agency handles trading on behalf of investors, it is their responsibility to conduct responsible trading. Transactions should be executed as per client instructions and the overall investment plan agreed upon. As there is an electronic trail of transactions in a demat account, responsibility for errors if any can be easily fixed.
Frauds eliminated: Frauds such as forgery and intentional damage to physical share certificates do not exist with electronic trading of shares. These risks were prevalent in earlier times.
Valid pledge: Demat shares can be used as a collateral to seek loans from banks and financial institutions. They are a valid pledge in legal terms and can be a useful source of declaring collaterals for loans by investors. As they are securely held by depositories, banks accept dematerialised share investments as the additional worth of loan seekers.
Monitoring of investments: Demat accounts can be used to hold both equity and debt instruments, and deal in them virtually. Investors can securely transact and monitor their securities with demat accounts. Keeping a track of each physical security is a tedious job, which is now eliminated with online trading and dematerialised shares.
There are various benefits of using a demat account. It provides comfort and convenience to investors, along with cutting down the hassles of keeping a track of physical shares and documents. Stamp duty gets eliminated with online trading and investors can instantly trade ownership of shares on the secondary markets.
Additionally, trading has become more secure for investors. The risks of forgery, loss due to theft, spoilage and damage etc. have been reduced to a great extent. Logistical costs have become close to nil, as there is no physical transportation involved. Investors can also fix responsibility with brokers and depositories as they handle the shares directly.
Additional security features like firewall protection and advanced anti-virus softwares enable a smooth and risk-free transfer of funds and securities between buyers and sellers in the virtual space. The account can also be frozen temporarily if any unusual activity is noticed, or if brokers have executed trades outside their responsibility area. This provides for an additional check on brokers and allied agents. Security is of the utmost concern, and this has been taken care of adequately with demat accounts.