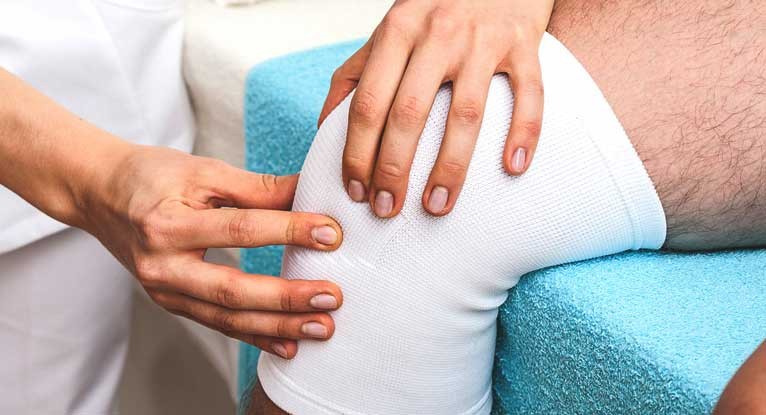 Why one should come to India for knee replacement surgery?
India has emerged as a medical hub. Here, you will get the best knee replacement hospitals in India which provide economical packages to their patients, who come to India from across the world.
These medical packages include many facilities like surgery fee, hospital stay, medication, patient's meals, and nursing charges.
Doctors ensure that each patient gets the best medical care along with beneficial discounts on the medical packages.
If you are considering traveling to India for knee replacement surgery, then you can take the help of medical service provider like Clinicspots to avoid any kind of inconvenience.
They will help you get in touch with the top orthopedic hospitals in India, get an opinion from skilled and experienced surgeons, help in obtaining the medical visa and other documentation along with accommodation and offer 24×7 supports.
How many days do you need to stay at the hospital for knee replacement surgery in India?
After the surgery you need to stay for almost three to six days in the hospital, depending upon the condition of your health and joints.
But if you are planning to undergo knee replacement surgeries for both the knee at the same time then you might need to stay more than 6 days which again depend upon your health condition.
Where can I find the best knee replacement hospitals in India?
The major metro cities of India like Delhi, Mumbai, Chennai, Bangalore, and Hyderabad have some of the best multispecialty hospitals with respect to infrastructure and other amenities, which use cutting edge technology to perform knee replacement surgery.
Moreover, the hospitals in India also manage complex orthopedics cases and aim to provide you the best patients care at an affordable price.
In India we have highly competent and experienced surgeons and physiotherapist who provide the best treatment and care to their patients and help them to regain the joint movement.
Here, you can get the best implant for knee replacement at an affordable cost. The knee replacement surgery cost in India is very less as compared to other western countries. It starts from 1.5 lakh i.e. USD 2152 which means you, can save up to 70 to 80 percent of the price.
What is the cost of knee replacement surgery in India?
The cost of knee replacement surgery in India ranges from Rs. 150000.00 to Rs. 380000.00, which is comparatively lower than other countries.
The cost of knee replacement surgery depends on various factors such as: type of knee replacement surgery, implants material, city, surgeon's skills and knowledge.
There is additional cost involved in the knee replacement surgery. These additional costs consist of pre and post treatment costs.
These include various tests and diagnostics, physiotherapy and medicines that you need to take after the surgery.
Which are the best Knee replacement Hospitals in India?
A large number of patients from both India and abroad have been approaching the top knee surgery hospitals in India for their orthopedic concerns. These hospitals are backed by experienced orthopedic doctors and physical therapists along with the latest technology.
The best orthopedic hospitals in India conduct knee replacement procedure successfully at an affordable price. They focus on the latest techniques and keep patient safety at their center of operations. The treatment is at par with current international standards and conduct minimally invasive surgery that accounts for less pain, minimized blood loss, reduced risk of infection, better surgical outcome, and faster recovery.
The best hospital for knee replacement surgery in India are located in almost all the metropolitan cities such as Mumbai, Chennai, Delhi, Kolkata, Hyderabad, Bangalore, and Pune. Other than these major cities, there are some famous knee replacement hospitals in Gurgaon, Nagpur, Kerala, Goa, Jaipur, and Chandigarh as well.
All multispecialty hospitals located in India offers knee replacement treatment. Some of the top names among these are
Nanavati hospital, Mumbai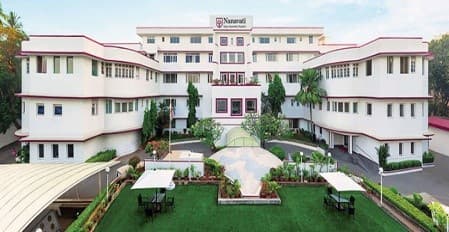 Address: Swami Vivekanand Road, LIC Colony, Suresh Colony, Mumbai 400056
Moolchand Orthopedics Hospital, New Delhi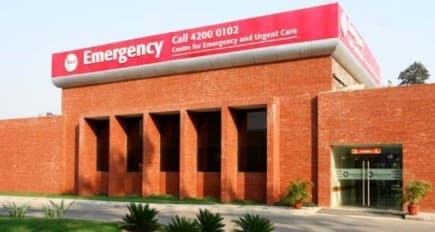 Address:  Lajpat Nagar III, Near Moolchand Metro Station, New Delhi 110 024
Hosmat Hospital, Bangalore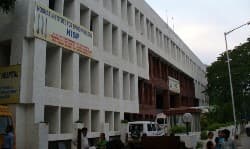 Address: 45 Magrath Road, Off Richmond Road, Bangalore – 560 025
Gleneagles Global Health City, Chennai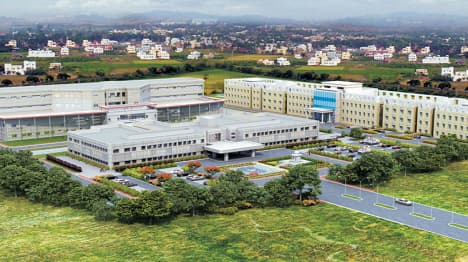 Address: 439, Cheran Nagar, Sholinganallur, Medavakkam, Landmark: Near HCL, Perumbakkam, Chennai, Tamil Nadu 600100
Indraprastha Apollo Hospital, Delhi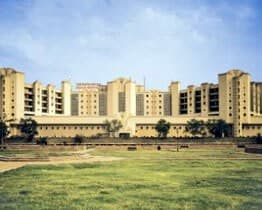 Address:  Indraprastha Apollo Hospitals, Delhi Mathura Road, Near Jasola Apollo Metro Station, Sarita Vihar, New Delhi, Delhi 110076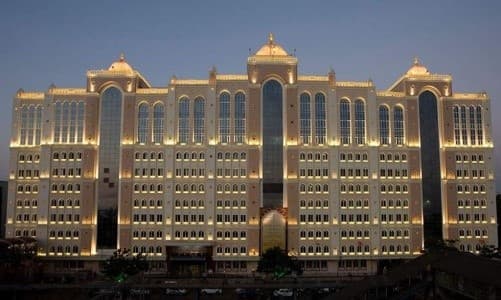 Address: 15/17, Maharshi Karve Rd, Charni Road East, Opera House, Girgaon, Mumbai, Maharashtra 400004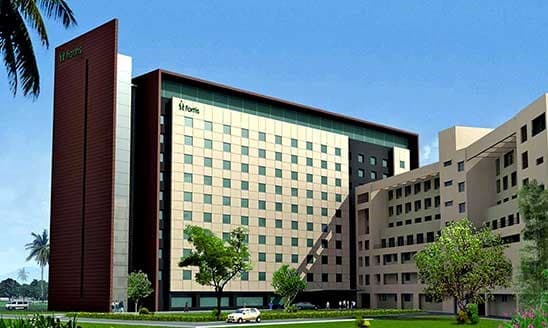 Address: Fortis Hospital, Mulund Goregaon Link Road, Mulund-West, Mumbai 400078
What are the advanced knee replacement surgical procedures available in India?
Knee replacement surgery in India has evolved over a period of time.
Nowadays all the technical and surgical advancement are available in India such as navigational surgery, minimally invasive procedures, arthroscopic procedures, and da Vinci robotic surgery.
The hospitals and doctors ensure that you get the best treatment using these cutting edge technologies.
Most of the hospitals in India are approved by NABH and Joint Commission International accreditations to improve the quality of health care nationally and internationally, which further makes India a perfect destination for knee replacement surgery and other medical procedures.
In a nutshell:
Huge numbers of people are facing chronic knee pain and even after taking medicine and physiotherapy they are not getting relief from pain.
Knee replacement in India is becoming an attractive and viable option for people who are facing unbearable knee pain. Government in India is also promoting medical tourism by making it easy for the tourist to get the visa, and passport.
So, the permanent solution of this problem is hip replacement surgery.
Author Bio
Name- Saumya Sinha
Current affiliation – Health research scholar and medical blogger.
I keep on writing health related topics and publish it.
Date of birth– 10 July1996
Hobbies– Reading, travelling, Foodie
Website–www.clinicspots.com
Facebook– https://www.facebook.com/ClinicSpots/?ref=bookmarks
Email – [email protected]