By

Ha Van Dong
Posted in New
On May 11, 2019
Comments Off

on Why I Love Tutoring – a reflection by Dr Elmi Zulkarnain Osman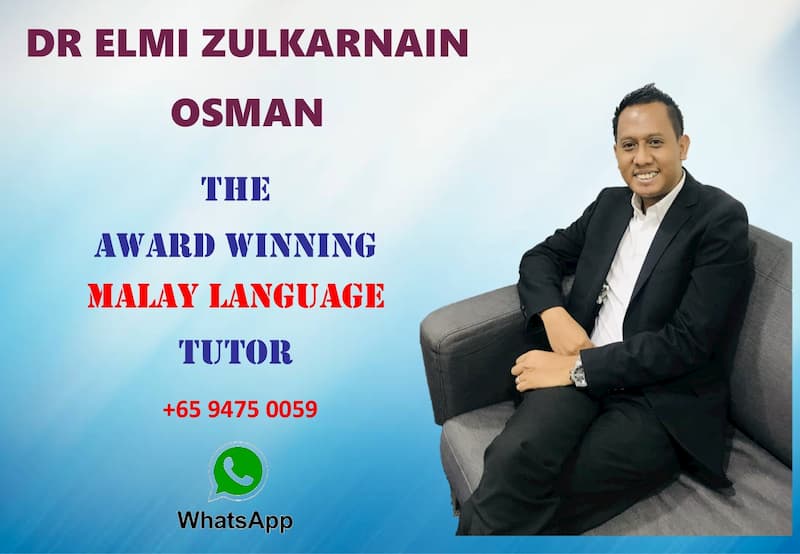 As a qualified tutor, lecturer, trainer and classroom teacher of 20 years in primary and secondary schools, plus a few other institutes of higher learning, my constant advice to students is never ever to give up on your weaker subjects.
As time allows, I offer tutoring to students anywhere across Singapore. I love tutoring and believe in equality for all. Every child should have the same opportunity as the next regardless of home life, background, ethnicity, social challenges, or learning needs. It is my duty as a qualified educator to ensure all of my students achieve their highest levels of attainment.
Most of the time, this is achieved through one-to-one tuition. Although I am not a full-time tutor, tutoring for me personally is the most fulfilling job.
I did not join the teaching profession 20 years ago to become rich. I wanted to change the world, in my very own way. Changing the world sounds like a tall order. But in reality, educators play their role to help change the world every single day. It is not an exaggeration to say that a great teacher can change a student's life. There is an endless amount of great teacher stories that attest to the benefits of a strong relationship between an educator and pupil.
It is never easy to get a good tuition teacher. You get what you pay for. Cheap tutors are everywhere. Try and find a qualified and experienced teacher or former Ministry of Education (MOE) educators. There are plenty of teachers and ex-teachers who are often willing to give up their time in my experience but many will charge a reasonable tuition fee.
Qualified teachers will have Diploma in Education (DipEd) or Post Graduate Diploma in Education (PGDE) from the National Institute of Education (NIE), relevant teaching and academic qualifications, access to high quality resources, superior knowledge of exam specifications and assessment criteria as well as a range of 'teaching tools' to support every child's individual needs.
Yes, there are current teachers and many former teachers working for reputable agencies and if money is not an issue for you then engage them. Otherwise, be wary of cheaper alternatives.
I tutor for 1 main reason.
I love to tutor. I love to see the lightbulb moment when a student finally understands a concept. I love to see the progression of improvement over the days / weeks / months. I love when I refer back to a previous concept we covered and the student remembers it. I get the most incredible sense of accomplishment when a student feels accomplished. There's nothing quite like it.
Tutoring is not only about money. I earn a decent salary running a training and event consultancy that offers corporate training, team building, team bonding, event management and corporate entertainment (emcees etc.), educational programmes.
However, the freedom and inner satisfaction are some of the examples why I find time to tutor. I have flexibility with my time to determine my tutoring activity (hence the reason why I dislike working with tuition agencies). After I have found the student gain confidence and did well in the exam with good score, a deep satisfaction occurred.
There is a great feeling knowing that I have made a difference in a person's life. Sometimes, students just need a little individualised attention to build confidence and grow as a student (and person). The fact that I have been in a position to change the trajectory of a person's life through education is an amazing feeling.
If you have any questions about Malay tuition or need some advice about getting a good Malay tutor, please ask away! I am directly contactable at [email protected]