By

Ha Van Dong
Posted in New
On September 21, 2018
Comments Off

on Five Situations for a Wallrest Poncho
Wallrest ​has created a​ ​revolutionary poncho​ that can be used in any situation because of its many unique features. When exposed to the elements, having a Wallrest poncho will not disappoint. Here are five situations for a Wallrest Poncho.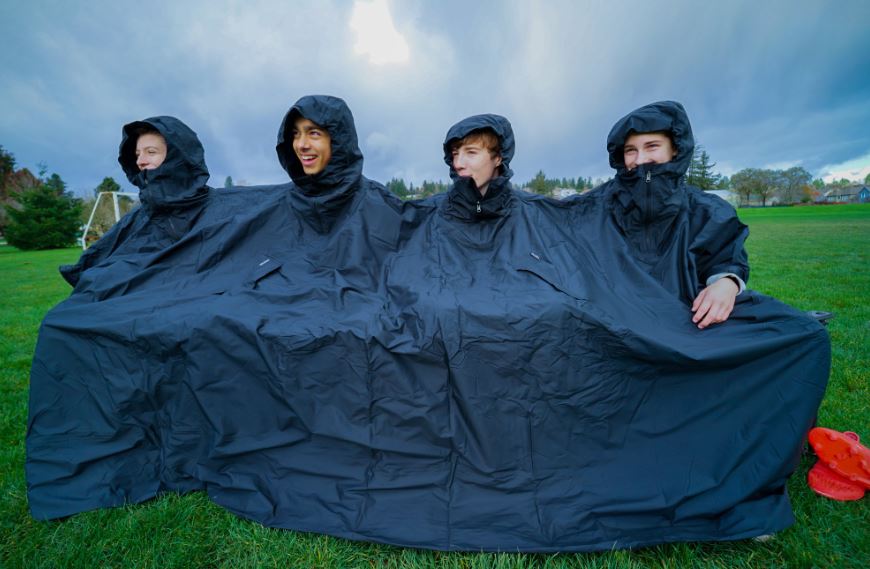 A Wallrest poncho is a must-have piece of equipment on a camping trip because it is waterproof,​ ​windproof, and​ ​insulated. Since the weather can be unpredictable, even if you checked a weather forecast before heading out to your campsite, it could be colder than you expected. That being said, the Wallrest poncho is a must have item to keep you as warm as a campfire.
Hunting Poncho
For all the reasons a Wallrest poncho is great for camping, it is also ideal for hunting. Early mornings in a tree stand can be brutally cold, meaning insulation and a windproof lining are crucial in your gear.​ The Wallrest's breathability ​is also a key feature, because it allows moisture to escape dispersing perspiration keeping the interior from feeling wet and sticky.
Sports Poncho
What is worse than being at a sports game – soccer, football, track, softball, or baseball – and shivering due to a wind that is worse than you thought it would be? With a Wallrest Poncho, you do not have to worry about missing a game because of cold weather ever again. The​ ​zippers​ of a Wallrest Pancho are accessible from both inside and outside the poncho itself, eliminating the chance of numb fingers when you forget your gloves. One of the coolest features of a Wallrest Poncho is its ability to​ ​connect multiple ponchos​ together allowing wearers to share body warmth when sitting together at events!
Music Festival Poncho
Functionality is a key selling point of Wallrest ponchos; they also double as​ ​a 98-inch blanket​, a useful feature for music festivals and other outdoor activities. This way, even if the weather turns out just as you had hoped, you still have a use for your poncho.
Rainy Day Poncho
Of course, we could not leave the iconic rainy day off the list of situations where you need your Wallrest!. With pinnacle features such as water and windproof lining, insulation, seam sealed zippers, breathability, a cinchable hood, and a length that covers everyone over 5 feet tall while either sitting or standing, wearers never have to worry about being wet and uncomfortable ever again.
Not sure how you have been living without this revolutionary accessory? Order your Wallrest poncho today by visiting their​ ​online shop​.