By

Ha Van Dong
On June 26, 2018
Comments Off

on How To Increase Your Businesses Success On Instagram
Is your business or brand on Instagram? It should be, Instagram is one the best ways to market your business. Here are some tips to increase your businesses success on Instagram.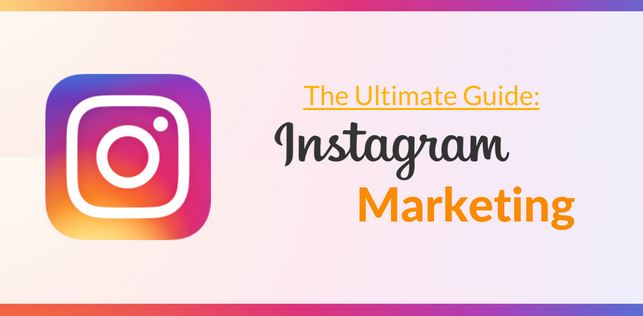 Instagram can be considered as one of the most popular social media networks available out there. Business owners who use Instagram will get the opportunity to experience a wide range of benefits. However, they need to take necessary measures in order to convert Instagram followers into customers. That's the main reason why the best brands in the world invest a lot of money on increasing the number of Instagram followers and likes. Here are some effective tips that you can follow in order to convert your Instagram followers into customers.
It is extremely important for you to make your Instagram followers feel like they are part of your inner circle. A little incentive has the potential to go a long way and boost your sales. This fact can be applied to gain social media traction as well. From a recent study by FameMass, it has been identified that 49% of the Americans have followed the Facebook pages of brands that they use to show loyalty. On the other hand, 43% of people have become followers to experience deals and coupons. If you are handling the Instagram account of your company, you need to figure out the sweet spot of your consumers. People might follow your Instagram account to experience discounts, but will stick around as well in order to show support towards your products or services. When they follow your Instagram account, they show an interest in your brand. Then it is up to you to motivate them and make them spend their money on your products or services.

You can also think about converting your store into a hot spot. The available features in Instagram, such as the filters can assist you with it. In fact, Instagram has the potential to make anything look enviable. Then people would tend to scroll through your feed and tend to purchase your products or services. Most of the modern world business owners tend to promote their in store events through Instagram. Then the people who follow your account would want to come to your store and experience it. For example, a specific online retailer continued to promote their pictures of yummy treats via Instagram account and they were able to grab in a lot of customers within a short period of time.
If you handle the Instagram account of your company, you need to follow your fans' lead. Leveraging the legwork of your customers and using it on the brand page can not only assist you to save time. It can also create positive impression on the minds of your customers. In other words, you will be able to enhance your products or services with a visual example and make people aware how to use them and enjoy their lives.
Now you know some effective methods that can be used to convert Instagram accounta followers into customers. However, you may have to buy real Instagram followers from a reliable service provider like Gramlike before converting them into customers.