By

Ha Van Dong
On July 14, 2018
Comments Off

on How to Apply for a UK Student Visa from Dubai or Any GCC States?
Students from all over the world prefer high level qualifications to jump start their professional careers in a favorable way. When you want education of the highest standard, the UK education system and some of the leading UK universities have always been some of the very best across the world. The country comes as a natural automatic destination of choice for many students from around the world and all GCC states and countries are no different.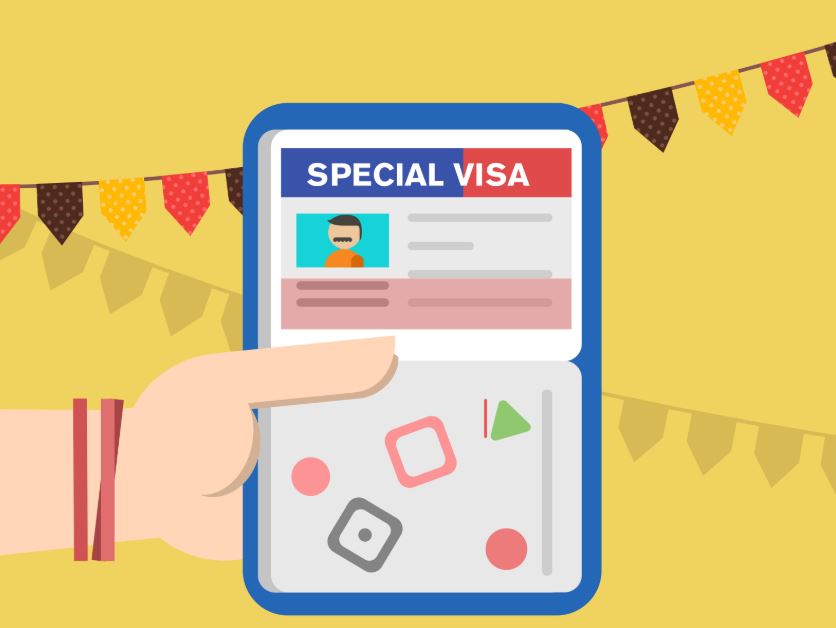 However, because of there being too much student traffic inwards to the UK, laws implemented by the UK Border Agency (UKBA), which is the government body responsible for all immigration and UK visa matters, have been tightened slightly. This means that parameters in place are a bit tougher than what they used to be a decade or so ago. You will need to submit your UK Student Visa Application along with all the required documentation in order to get a positive result from the embassy and be on your study and qualification ways to pursue a bright professional career. Here are a few significant considerations for the UK study visa:
Determine Which Type of UK Study Visa You Need
On a broad scale, there are two major types of UK study visas available for overseas students:
Short Term Student Visa – This one is only granted for a short stay between 6 to 11 months and is perfect for students who require a language course or participate in a short period of research that is a part of their degree courses in their respective countries and universities.
Tier 4 General Student Visa – For students looking to take degree courses that are longer than a year, the Tier 4 General Student Visa suits best. It is granted for the whole length of their selected course such as a Bachelor's degree, a Masters or Ph.D. qualification.
Acquiring the University Acceptance Letter
One of the first things case workers tend to look at is the university acceptance letter. This should be the first step of preparing your student visa application. However, the thing to keep in mind is that more recognized your selected university is, better chances of getting an instant approval you have. Be sure to get your acceptance letter with all the required attestations on it that prove its authority and effectiveness stating your time of degree qualification along with all your credentials as well.
Financial Requirement for UK Student Visa
A decade or so ago, you only needed to have a short amount of funds available to you (typically for 2 to 3 months) to qualify for your UK student visa application, however, in recent changes to the legislation, you need to:
Either have paid your 1st year's fee in full to your respective university and possess a fee submission letter for it or have the full amount in your own personal or your financing parent's bank account and possess a bank statement and affidavit that highlights your access to these funds.
All students also need to have the first 9 months of their study visa stay general expenses in their own or financer's (sponsor's) bank account with a valid bank statement proving their access to the funds as well. The monthly cost fixed for living expenses is £1015.
The 28-Day Rule is in place for all required funds meaning all your fee and living expenses should be maintained in your own or your financer parent's (sponsor's) account for a consecutive period of 28 days minimum.
Getting Your English Language Test Results
One of the major contributors in the points based UK student visa process is your English language test results. Since all educational training will be provided in English, you will need a solid Academic English score, IELTS (International English Language Testing System) is a widely accepted test and students from Dubai or any GCC states can find local IELTS training as well as testing centers.
To be on the safe side, students are required to gain an overall band of at least 7 with minimum 6.5 band in each of the Reading, Listening, Speaking and Writing modules of the IELTS test.
When and Where You Can Apply for Your Student Visa
Having secured all the above mentioned documents, your application is almost ready to be submitted. There are two ways you can move to the next step:
The application can be submitted with the UK Embassy in Dubai or other GCC states.
An online application can be submitted with the Embassy as well from the official UKBA website where you will need to post all your original documents through approved post.
You will in both cases need to appear for a biometric fingerprint appointment and might even be called for an interview at the nearest Embassy. Schedule an appointment in days that you are free and hope for the best answer.
Mistakes that Can Lead to Disasters
No student wants to get rejected for their student visa applications to the UK. Additionally, if you get rejected on your first attempt, it becomes really hard to get accept in the attempts to follow. Here are few things or mistakes that you should definitely avoid while submitting your student visa application:
Filling Forms Incorrectly – As basic as this one may sound, yet students tend to make mistakes. Getting professional help in Dubai from Right Step Migration is the best solution.
Ambiguity In Your Submission – Another grey area often leading to potential disasters and rejection is ambiguity in any forms, documents or dates. You need to mention everything in clear words like your current degree qualification, any work experience, dates of passing out or even birth dates.
Complacency In Documentation – As lengthy as the whole process may sound, all steps and documentations must be submitted in order for your application to be successful. Take all the time required to complete you application and cross check a couple of times for any missing papers.
A fresh graduate or any other student passing out their degrees from Dubai or any other state of the GCC will surely not be familiar with all these confusing requirements. Mistakes are easy to be made and additionally, the UK embassy and UKBA trust some recognized agents and immigration consultants in Dubai. Right Step Migration is the very best that you can hope to get in Dubai, call us now and we will help you put an application so correct and powerful that only an instant approval will be waiting for you.