By

Ha Van Dong
Posted in New, Technology
On December 20, 2017
Comments Off

on Decoding a career in Electronics and Communication Engineering
Engineering is the go-to choice of career for many students and it is not without a reason. In the field of engineering, we know there are multiple streams, each with its own scope and application. One of the most common and well-known is the ECE branch of Engineering. In this article, we will discuss the scope, nature and career prospects of Electronics and Communication Engineering and see how well it fares as a viable career choice for future aspirants.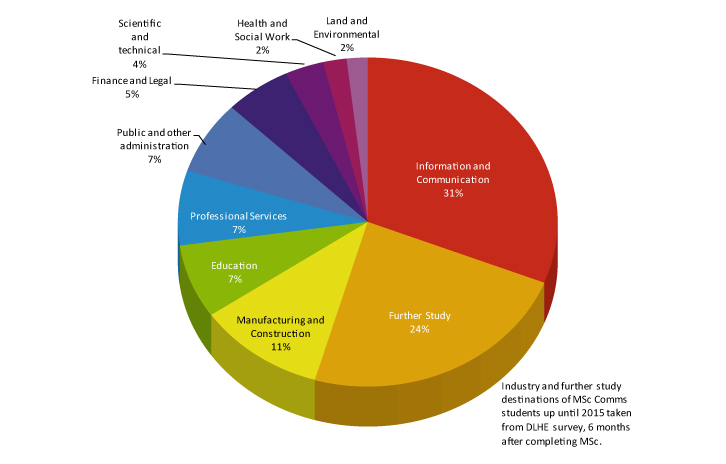 What goes in ECE
Despite the hype, not many aspirants know what Electronics and Communication Engineering actually is. By definition, ECE is designing, testing and manufacturing circuits and components that deal with electronic and communication equipment and devices.
In reality, ECE deals with the electronic circuits and their applications such as:
Communication systems (mobile phones, radios)
Networking devices (servers, mobile towers and access points)
VLSI systems
Power electronics
Control circuits and automation of various machinery
This is a constantly evolving field, with new technologies being introduced everyday and hence the graduates need to have more than book knowledge to secure and survive in a good job.
Career prospects for an ECE graduate
ECE deals with everyday technology and hence the demand for a good ECE engineer is not going to fall anytime soon. A passed-out candidate could secure a job as:
System engineer in a communication firm
EC Designer in automation systems / VLSI circuit designing / control systems
Network engineer
Other specific jobs as required by the firm
For a fresher coming out in this year, one could expect an average salary of:
Around 4 to 8 LPA in case of an average college
Around 12 to 20 LPA in case of an IIT's or similarly ranked institutions
Recruiters
The majority of ECE graduates are recruited on-campus by a multitude of private firms, ranging from MNC's to start-ups. The prominent recruiters are:
Public-sector units: BHEL, BSNL, DRDO, ISRO, Airline corporations
MNC's: Bosch, General Electronics, Intel, L&T InfoTech, Panasonic, Philips, Samsung, Sony, TCS
Learning ECE
ECE is not the easiest of courses and it requires dedication and hard work to come out in flying colours. Apart from the academic course, it is essential to learn some more skills to be better suited for jobs. This includes CCNA/CCNP for networking, VHDL for VLSI design, etc. Also, in the penultimate and ultimate years, the students must prepare themselves for placements. If aspiring for a PG course, then they must prepare for GATE or CAT from the third year. However, for a UG course, candidate must prepare for exams such as VITEEE or UPSEE or JEE Main etc for admissions.
Institutions offering ECE
ECE is a major engineering specialty and hence, it is offered by almost every engineering college in India.The best places to learn ECE is the top ranked institutes such as the prime IIT's, NIT's, top college of each state and some deemed universities.
The fees for learning ECE is same as other engineering courses. It is a four-year course and for each year, the academic fees can be estimated to be around:
IIT's: around 90k to 1 lakh
Government based institutions: 20k to 40k
Private / self-financing institutions: 50k to 1.2 lakhs
The above-mentioned fee is excluding the hostel and mess fees. There are various scholarships offered by central and state governments for engineering students which can be availed based on merit / caste /annual income.
Looking into the future of ECE
The future for ECE graduates looks bright and blooming due to increasing demand for good EE technologists and engineers from MNC's.With the advent of latest mobile technologies, IOT and automation systems being on the rise, EC is the second most sought-after branch after CSE. Also, several MNC's are expanding into India currently which will lead to many more job opportunities in coming years.
The only worrying factor is the increasing number of engineering students graduating every year. If you can stay on top of the crowd, then the future is promising.
Factors in the choice
Before deciding if ECE is the best choice for you, the following are the factors to be taken into consideration:
Demand-supply ratio: With large number of students graduating every year, only the students who can stay on top of the crowd can secure jobs with more than 10 LPA. The average EC graduate gets only around 4-6 LPA as a fresher
Latest advances: New technologies are being introduced every day and hence you must be able to keep up with the pace of the industry and keep updating yourself. This also means that your job security largely depends on how well-learning you are.
Start-ups: Most EC recruiters are currently new start-ups. It is a risky option because, if the start-up hits well, you will be an important part of a future prospective company; if it fails, you will need to look for jobs again.
Passion: As with any other career choice, passion is the most important factor. If you are really passionate about pursuing a career in EC and/or deeply interested, go ahead. Otherwise, you might need to reconsider your choice of ECE as career.
Don't forget to follow us on Facebook and Twitter for updates on educational news and articles!