By

Ha Van Dong
Posted in New
On March 2, 2020
Comments Off

on Top 7 Educational Podcasting Websites You Should Visit
Technology has made our lives easier in more ways than we realize. From buying your groceries online to getting assignment help from online tutors – we can now access all the essential things from the comfort of our homes. Talking about education, you can now find a number of avenues to gather knowledge about educational topics. Podcast happens to be one of those avenues.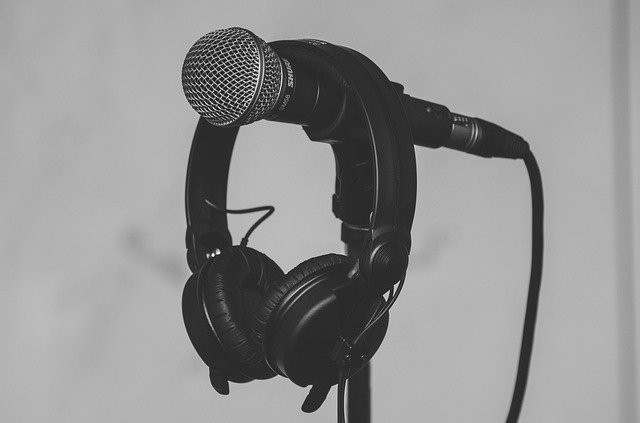 As you may already know, a podcast is an episodic series of audio files uploaded on a website, later to be downloaded by other internet users. While podcasts can be done on any topic under the sun, this blog limits its discussion to educational podcasts only. Here, I have enlisted top 7 education podcasts which you can listen to for interesting discussions on educational topics.
Stuff You Should Know (SYSK) is one of the most popular educational podcasts in the world that has been running for more than a decade. This podcast covers a wide range of areas, including science, history, pop culture and more.
The episodes available on SYSK are highly informative, except for a few instances where the content was factually incorrect. However, if you are able to look past that, the huge repository of episodes on educational topics puts SYSK on the top of its category.
Available on: Apple Podcasts, Stitcher, and Spotify.
Revisionist History is one of the unique education podcasts that are available on the internet. It is run by Canadian journalists Malcolm Gladwell, who focuses his podcast on "things overlooked and misunderstood.
The unique narration if Gladwell will provide you with a new perspective on the things that you have seen differently till date. He takes a specific moment from History and uses the opportunity to teach the readers more about the human experience.
Available on: Apple Podcasts, Stitcher, and Spotify.
This is a relatively newer podcast that discusses educational topics in its episodes. It started its journey at the beginning of 2017. As the name suggests, this podcast primarily focuses its discussions on the areas like government, politics, the roles of the elected officials in the government, intelligence agencies, lobbies, budgeting, and a bunch of other topics.
From insights on how to run for president to discussions of the Native American Reservations, this podcast covers a wide range of civics topics that keeps you engaged throughout the entire duration of the episode. It's particularly relevant for American students. However, if you have an interest in American History and politics, you will enjoy it irrespective of your nationality.
Available on: Apple Podcasts, Stitcher, and Spotify.
This is a hugely popular show which discusses "the unnoticed architecture and design that shape our world". Hosted by Roman Mars, the show focuses on innovative issues like the McMansion phenomenon, the ELIZA effect, the Infantorium, Great Bitter Lake Association, and a lot more.
The shows highlighting point is Mars' compelling narrative in a mellow voice and high production value. There's always something new to learn from the episodes of the podcast, regardless of the topic. You will find it particularly engaging if you have an interest in architecture.
Available on: Apple Podcasts, Stitcher, and Spotify.
BBC does not need any introduction. However, you won't find any recent news related discussions on this podcast. Rather, it discusses the self-proclaimed "history of ideas". Some of its recent episodes include the evolution of horses, the battle of the Teutoburg Forest, the Valladolid debate, etc.
The podcast covers some of the most interesting areas of world history, which you don't usually get to study in schools. You can enjoy this podcast at any time of the day. Each of the episodes on this podcast is extremely engaging and keeps you hooked till the end.
Available on: Apple Podcast, Stitcher, and Spotify.
This podcast focuses on the ideas that shaped our world. The host Stephen West claims his podcast to be beginner-friendly, given that you listen to the episodes in order. If you are a philosophy student or have an interest in learning various concepts in philosophy, this is podcast is a great option to listen to.
You will find episodes that discuss the philosophies of Socrates, Plato, and Aristotle from the perspective of everyday life. Moreover, the podcast works through Buddha, Hellenistic Age, Descartes, Leibniz. With the context of our own decades of writing and hindsight of life experience, this podcast presents philosophical knowledge in a unique way.
Available on: Apple Podcast, Stitcher, and Spotify.
Minnesota Public Radio's (MPR) Climate Cast is one of the most interesting podcasts that cover the issue of climate change and its widespread impact. Hosted by MPR's Chief Meteorologist Paul Huttner, the podcast often features knowledgeable guests, mostly experienced researchers and academics.
Instead of just providing facts about climate change and its impact, the podcast takes interesting routes to explore the issue. The recent episodes like "Your social media could give scientists a more accurate picture of climate change" and "What happens in Greenland doesn't stay in Greenland" certainly give you a different perspective on the climate change issue.
Available on: Apple Podcast, Stitcher, and Spotify.
In conclusion,
There are plenty of other education podcasts, which are equally well-produced and interesting. If you have Apple Podcast or Spotify, you can simply look for education-based podcasts by doing a manual search.
However, if you just started listening to podcasts, you can simply start with the ones mentioned in this blog. But remember, they are for additional knowledge and education. You still need to study the topics mentioned in your curriculum to pass the exams.
Author bio: Gracie Anderson is a high school teacher in Australia. For the past three years, she has been associated with MyAssignmenthelp as an expert who offers assignment help to students on request. Besides, she uploads podcasts on educational topics every week.