By

Ha Van Dong
Posted in New
On August 1, 2018
Comments Off

on How to Accurately Measure Outdoor Furniture for Replacement Cushions
Summary: Measuring your outdoor furniture accurately will ensure you don't get the wrong size and pay more money than you should.
If you're missing outdoor furniture cushions and are in the process of purchasing some for your patio, you'll need to measure your furniture to ensure that they fit comfortably.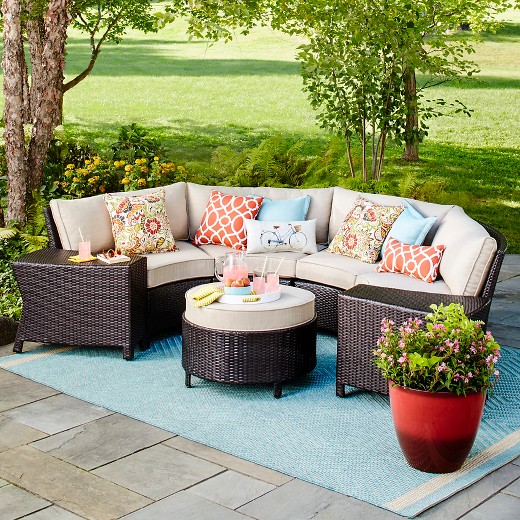 Measuring your furniture can be done relatively easy by following these easy-to-read steps. Additionally, it's also a great idea to ensure that the patio cushion you're looking into is weather resistant as it'll go through wind, rain, heat, and possibly snow. If they're not intended for outdoor use, continue the search until you've found your ideal product.
The Measuring Process
The length of your outdoor foam replacement starts at the front of the seat all the way to the back of seat. You'll then add 1 inch to the overall measurement.
Next, measure the width of the chair cushion by measuring the center of the seat itself. Note, if the chair has arms, you'll want to take the width measurement between the arms for a more accurate reading. Also, if there's a curve in the chair's backrest, add 1.5" to the measurement.
If you want to determine the thickness of the cushion, measure the back opening of the chair and add 1 inch to it. It may be more difficult to obtain this measurement if the chair doesn't have a back opening but you can go about taking an estimated measurement without the added inch to achieve the right numbers.
Lastly, after you've obtained the measurements, you'll want to purchase new cushions, right? Be sure that you opt to go with a company that specializes in foam like The Foam Factory for instance. By going with your local furniture store, you could be paying more for a cheaply-made product. Keep this in mind when you shop around.