By

Ha Van Dong
Posted in Technology
On January 27, 2020
Comments Off

on What a VPN does to provide complete security to your home network?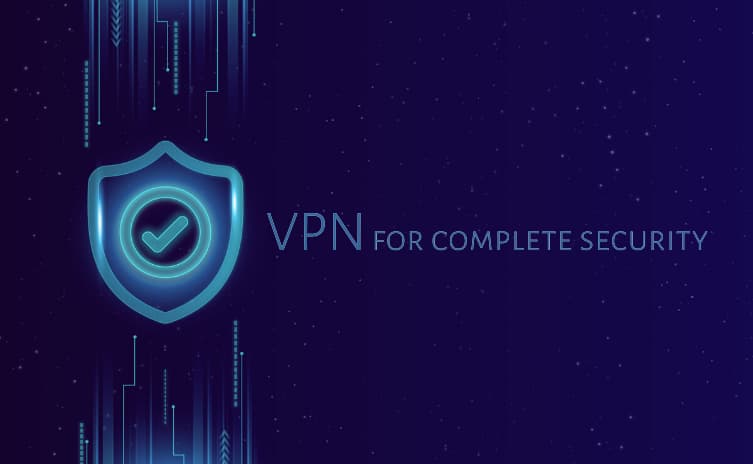 In very simple words, a VPN connection will bring the necessary security to your connection, which will not only protect you against online threats, but it will also keep your online activities anonymous in relation to your ISP.
Interesting, right? How is the VPN capable of doing these things?
Let's find out together all this information and a little bit more.
What is a VPN?
The VPN (Virtual Private Network) is a technical solution developed to ensure internet users with complete anonymity, security, and online freedom. If in the beginning the VPN helped corporations secure their network connections, in time, it became popular among internet users interested in secure internet connections.
Extensively, we can say that a Virtual Private Network or a VPN helps you enable private communication over a public, unsecured, or unencrypted network.
Plus, the VPN is a perfect tool that you may want to use not only at home, but while traveling and connecting to unsecured Wi-Fi networks in hotels, airports, and coffee shops.
How does a VPN work?
By combining 3 key components (VPN server, VPN protocol, and an encryption standard), the VPN is capable of hiding your real IP address, encrypting your traffic, and securely transporting it to its final destination on the web.
How are these things possible? Even if the whole concept may sound complicated, for the end-user, things are pretty simple.
Anytime you enable a VPN connection (manually, or by using a VPN app), you are automatically connected to the VPN server, which changes your IP. Helped by the VPN protocol and the encryption standard, your internet activities are automatically encrypted and sent to their destination. Because the process is reversible, you surf in complete security and anonymity. Therefore, your ISP, hackers, and snoopers are kept away from looking at your browsing history, messages, credit card info, and other things you share while surfing the web.
As the VPN connection works at the device level, you will encrypt not only the traffic generated via browsers but via apps too. Thus, you need to know that, with a VPN, you can accomplish more than just encrypting your traffic and changing your IP address. Other things are possible, like:
Bypassing internet censorship. DPI, firewalls, and other restrictions will easily fall in front of a powerful and capable VPN.
Accessing geo-blocked content. With a VPN, you can access Facebook, Twitter, and any other blocked website wherever you are in the world.
Ensuring your mobile device security. A VPN is suitable not only for your computer but also for your smartphone and tablet, especially when you connect to public WiFi networks.
Securing your P2P file-sharing activities. Torrenting is not illegal as long as you won't download or share copyrighted content. Still, there are a series of dangers you can face while downloading torrents. To avoid such a situation, you can use a VPN for torrenting.
Enhancing your gaming experience. Not only Netflix and Facebook are geo-blocked, games are too. Therefore, with a VPN for gaming, you can enjoy games that are not available in your country and, even more, you can avoid DDoS attacks.
How to protect my home network with a VPN?
Now that we know what a VPN does to protect your connection, it's time to learn how to enable a VPN connection to protect your home network.
As the VPN apps are super easy to use, most VPN adepts prefer to install a VPN on each device separately. The VPN apps are compatible with all the popular OSs, so your last task is to find the VPN provider that meets your needs.
The main question is, what happens when one of your devices is not able to support a VPN app or to run a VPN connection?
In such a case, you will need to configure a VPN connection on a VPN router. By using a VPN router, all your home network will be protected by the great VPN force. Therefore, no matter if we talk about laptops, old PCs, smartphones, and even smart TVs, the VPN will cover all the traffic generated by these devices.
If you're already concerned that you will need a huge amount of money to get a VPN router, you can calm down. A VPN router is a normal router that supports a VPN connection. If yours does, you're just a few steps away from securing your home network with a VPN. And, no, you don't need advanced tech knowledge to manually set up a VPN connection on your router. There are plenty of tutorials that you can follow. As soon as the set-up is ready, make sure to test your VPN connection. If your IP is changed and corresponds to the server you chose for your connection, you're just one click away from a secure, anonymous, and free internet connection.
Good luck!
Bottom line.
Without a doubt, the VPN comes with plenty of advantages, just as the digital era comes with plenty of challenges. The Internet's expansion is happening as we speak. Therefore, we need to be ready and up to date with the latest tools we need to use to ensure our peace of mind.
Our online privacy is as important as real-life privacy so, using a VPN is mandatory not only to keep your information away from your curious ISP, but also to avoid hacker attacks and important information leaks.
By installing a VPN on your router, while you're at home, all your online activities are private, secure, and anonymous.
Stop wasting any more time and take some action!