By

Ha Van Dong
Posted in New
On January 25, 2020
Comments Off

on The Environmental and Economic Benefits of Recycling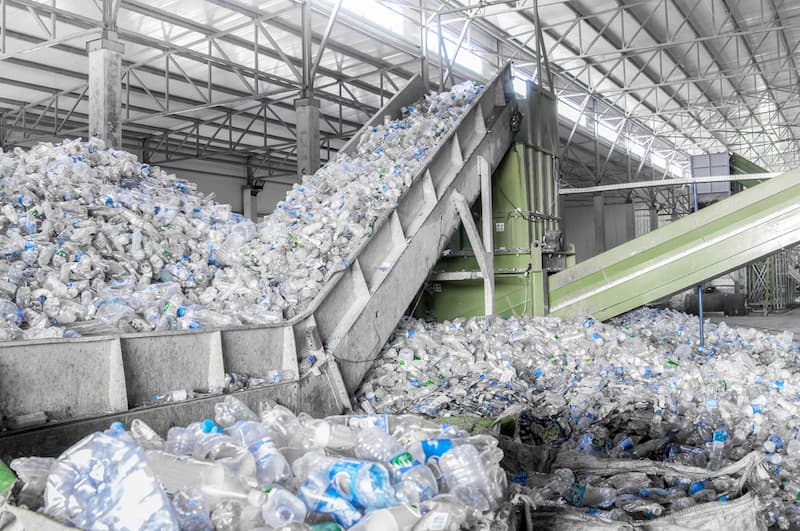 Plastic waste recycling plant. Picture: Shutterstock
By Michael Tobias
Every year, hundreds of millions of tons of municipal solid waste (MSW) are generated in the United States alone, never mind the rest of the world. Some of it is burned to generate electricity, some of it is recycled, some is composted, and a whole lot goes to landfill.
While, sadly, most still goes to landfills, a growing percentage of this waste is recycled and composted with the help of committed professionals including those offering mechanical engineering services.
Here are some comparative figures released by the U.S. Environmental Protection Agency (EPA), which released a fact sheet of data in November 2019. Titled Advancing Sustainable Materials Management: 2017 Fact Sheet, it assessed trends in the vital areas of:
Material generation, of which there are millions of tons every year resulting in horrendous volumes of waste. MSW material volumes generated are categorized into:

25% paper
2% food
2% plastics
1% yard trimmings, most of which are composted
7% rubber, leather, and textiles
4% metals
7% wood
2% glass
5% of "other" materials

Recycling
Composting
Combustion with energy recovery (that's generating electricity from waste)
Landfilling
So, once materials have been generated (or produced) and used and/or discarded, they are either recycled, composted, burned to produce energy in the form of electricity, or sent to landfill.
Materials are Essential for Economic Growth
There is no debating the fact that we need materials for everything we do, including construction and related fields, but it's the way that we use them that makes all the difference. Global competition for the finite resources we have on earth will continue, and will certainly increase over time. But if we can use materials in a more productive way that causes less impact on the environment, we can help to ensure that society as a whole remains economically competitive while we continue to do things that will contribute to our prosperity.
Some of the ways we can do this are to use waste materials in place of certain valuable raw materials and to recycle when and wherever we can. This will also help to build manufacturing industries that are more competitive. It will help create more jobs, and there is absolutely no doubt that it will contribute significantly to the U.S. and global economy.
Recycling Creates Jobs and Generates Revenue
In 2001, the EPA undertook a study that evaluated recycling efforts in terms of jobs, wages paid for those employed in the industry, as well as tax revenue for the nation. The report, Recycling Economic Information (REI) Study was updated in 2016, improving the definition of recycling and focusing on the lifecycle of materials, many of which end up as waste.
Since this time, recycling has been defined as the "recovery of materials" that include paper, plastics, glass, metals, as well as materials that result from construction and demolition and organics from the waste stream (including MSW), together with the "transformation of materials" to make new products and, at the same time, reduce the quantities of raw materials required to meet varied consumer demands.
Not only did the report prove that recycling and reusing materials create employment, it also showed very clearly that it generates both local and state revenues, primarily from tax. As far back as 2007, the figures showed that:
757,000 jobs had been created
$36.6 billion had been paid out in wages
$6.7 billion had been recouped in tax revenues
According to the report, every 1,000 tons of materials that were recycled created 1.57 jobs.
While many different materials that find their way into the growing volumes of MSW are recycled, the statistics here showed that debris (waste) from construction and demolition (which, perhaps ironically, is not generally included in MSW) had made the largest contribution to employment, wages, and tax revenue (in that order). Metals, some of which come from construction and demolition, came a close second, though the contribution of ferrous metals was a lot higher than nonferrous metals like aluminum. Lagging behind, but still contributing to recycling efforts, were plastics, paper, rubber, food, glass, and to a much lesser extent, electronics, and yard trimmings.
Recycling and Sustainable Materials Management
Sustainable Materials Management (SMM) is concerned with the use and reuse of materials and recycling is a vital component of what it entails.
There is absolutely no doubt that recycling materials conserve natural resources, and, as explained above, it creates jobs and strengthens the economy. In fact, recycling is an essential part of SMM which emphasizes the importance of minimizing the environmental impacts of materials and focuses on the productive and sustainable use of all kinds of materials throughout their lifecycle.
SMM also examines the broad range of economic, environmental, and social factors that all play a critical role in the way materials are used and reused. While reducing waste, conserving resources, and minimizing any environmental impacts, SMM plays a vital role in terms of making it economically viable.
The Scope of Recycling
A range of different activities is associated with recycling and recycling processes. They include:
Collection of materials
Separation, cleaning, and sometimes the processing of materials
Transforming materials in marketable products
Distributing, storing, and delivering recycled materials and products, including food
Additionally, recycling activities may either be:
Direct, in which case they are associated with recycling materials and transforming them into products that can be marketed.
Indirect, which relate to activities like collecting, sorting, and transporting materials associated with reuse and recycling.
Most recycled materials are remanufactured or used in some sort of way that requires professional input, for instance from New York or Chicago Engineers, or an engineering firm that is nearby to where the recycling is taking place.
Even though food donations, reuse, and "remanufacturing" are not categorized as recycling activities, food and organics are included in the EPA report.
Donated food that may be salvaged or rescued is delivered to people in need via community food service programs.
Food or by-products from food processing, inedible or spoiled food, or cooking waste that can be used for animal feed, biofuels, or for composting.
At the end of the day, the key is to look at the entire lifecycle of materials and products and do everything we can to find new opportunities to conserve our valuable resources, reduce costs, and as far as possible avoid the risks that lead to environmental impacts.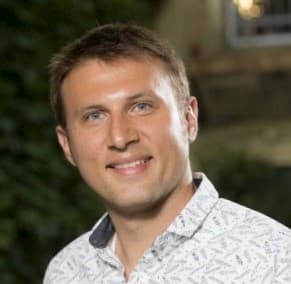 Michael Tobias is the founder and principal of Nearby Engineers, an Inc 5000 Fastest Growing Company in America. He leads a team of more than 30 mechanical, electrical, plumbing, and fire protection engineers from the company headquarters in New York City, and has led numerous projects in New York, New Jersey, Chicago, Pennsylvania, Connecticut, Florida, Maryland, and California, as well as Singapore and Malaysia. He specializes in sustainable building technology and is a member of the U.S. Green Building Council.