By

Ha Van Dong
Posted in New
On November 19, 2019
Comments Off

on Up your Branding Game with Roll-up Banners
A pull-up or a roll-up banner, often accompanying an event tent, is a convenient and attractive form of on-the-go-advertising. Also referred to as retractable banner stands, they are fantastic marketing collaterals ideal for various outdoor and indoor events such as product launches, conferences, corporate launches, retail store promotions, in-store marketing, seminars, exhibitions, sporting events, dinners, road shows, restaurants, and carnivals.
Roll-up banners can impact your marketing strategy considerably – giving potential customers a brief but core insight into your services, products, and the business itself. You can display them absolutely anywhere for attracting onlookers and passers-by quickly. They are versatile with endless opportunities to use them.
Roll-up banners are convenient
Pull-up banners are extremely easy to use. Let's understand their construct to get a better idea how.
You can get a roll-up banner as big or as small as you require. At the centre of the structure is a vertical sheet that is made with PVC polyester, polyester fabric, synthetic paper, PVC vinyl, or dye sublimated fabrics. The exterior shell is mostly aluminium or plastic with plastic end caps. So, in essentiality, when you 'install' a roll-up banner, all you're doing is putting the entire structure on the ground and pulling the top support outwards to open.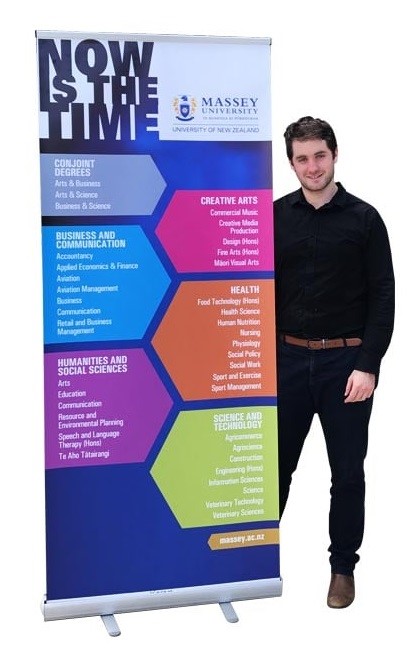 There's no need to apply for permits, licences, safety certificates, or warranty cards to set up retractable banners. They are compact, portable, and can be used whenever needed. At the end of the day, dismantling them is even easier. Just remove the back support, and the stand will coil back automatically along with the banner inside the base.
And for your next event, you won't need a fresh base; just a new banner to replace the old one.
Pull-up banners are extremely attractive. Most businesses want their roll-up banner design ideas over glossy surfaces to make the colours pop-out after printing; making the stand stunning and inviting. No matter how much hurry one's in, a beautifully done roll-up banner will gently coax them to give your advertisement a thought.
Even an inch of space at any event costs several hundred bucks, which is why, most businesses avoid big, bulky banner stands that occupy a lot of space. With pull-up banners, however, you can create striking adverts in dimensions that are enough to mesmerise a potential visitor to your stall. Additionally, retractable banners are easier to store as well, since they take up less space. Just snap them shut and slid them under your rack.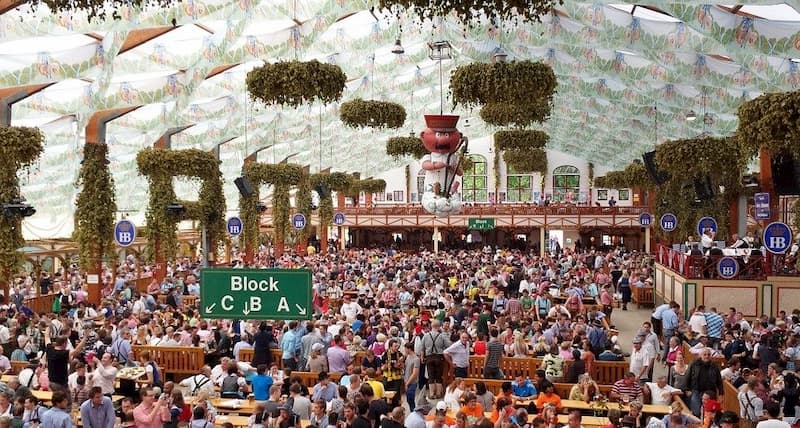 A roll-up banner will perhaps be your longest surviving collateral – we kid you not!
Its smart roll-up action keeps the content sheet secure and protected inside the frame during transport. The graphics, content, and base surface are only exposed to exterior elements as long as they are on display, thus preventing spills, stains, fading, dirt, and wear and tear.
Having said that, your roll-up banner is as good as new unless someone pricks or stabs at it with a knife. Just kidding!
Lightweight but impactful
If your business is always on the go, or if you often frequent shows and events, collateral and marquees that aid ease of movement and transportation are crucial. Unlike traditional banner stands that are heavy and bulky, roll-up banners are compact, and can be carried single-handedly from your vehicle to your event site, making them organiser's favourite displays.
Next time your boss asks for a list of one-time marketing investments, keep roll-up banners at the second place after custom event marquees. Why? Because once you buy a pull-up banner standee, all you need to do is replace the banners with different events. You can use interchangeable graphics or updated marketing collateral, saving both time and money by eliminating the need for getting new board displays designed or flexes printed every time you plan a new event.
Customise – to your heart's content
You can get as creative as you want with your roll-up banners. They come in different sizes, dimensions, designs, and banner surfaces, giving you endless combinations to try and choose from. You can also customise your stand with your marquee colours, designs, and event theme.
How to design a roll-up banner?
The best roll-up banner designs have one thing in common – they're crisp! Although you can create as big a banner as you want, the idea is to keep it as direct as possible, enough to pique the curiosity of a customer and redirect him to your stall, enquiring for more information.
Keep these basic tips in mind to get your roll-up banner designed perfectly:
A roll-up banner is essentially a branding tool, right? Make sure you add your company or business logo at the top along with any pertinent information. Why? Because, this is the first place where new viewers will look.
Follow this with your main advert for maximum impact.
Top-down, left-to-right approach
We're taught to read from top to bottom and from left to right since our childhood – and your consumers are no different. Plan the flow of information on your banner likewise. Keep only relevant information on the banner – and the rest handy with your sales team.
Everybody uses images on their banners – that's the reason they were invented; but make sure you use an appropriate image in high-resolution only. You don't want to show ratatouille if you're selling baked goods, do you?
Also, print-ready images are usually in Cyan, Magenta, Yellow, Black (or CMYK), as opposed to the Red, Green, Blue (or RGB) format. Make sure to cross-check before you send your artwork for printing.
Word of advice: Although colours can help you stand out, be mindful of how to use them. They should gel in with your corporate or event branding and overall, support your logo. Reach out to a professional to get more insights on using the right colour scheme.
Although consistency destroys creativity, when you're building a brand, you need your customers to identify your products with just the design aesthetics of your collateral. Use typography to your advantage and leverage spacing to create a semblance between the text and graphics that's both readable and aesthetically appealing.
Don't be afraid to experiment!
Have several designs? Experiment to find out which one works for you. Make copies of your designs and disperse them throughout the event space. Now, track the effectiveness of every design in bringing in new visitors to decide upon a winner.
Note where you placed your roll-up banner. Did the placement suit the visitor footfall or could placing it somewhere else have worked better?
Is your roll-up banner consistent with your marketing collateral? Don't forget to check your team's sales pitch as well.
Keep a note of the enquiries your banner created. This will help you understand which standees did well and which didn't.
Quick set-up and dismantling, portability, and powerful presence are the major USPs of roll-up banners. Extreme Canopy's proficient design team creates excellent and enticing retractable banners with ant-fade inks over premium-quality print surfaces. Get in touch with our customer service representatives to get a compact, self-contained, and cost-effective roll-up banner designed for your next event.
Keywords: best roll-up banner designs, roll-up banner design ideas, roll-up banner, roll-up banner Sydney