By

Ha Van Dong
Posted in Travel
On May 22, 2019
Comments Off

on Ultimate destinations for a career in tourism
In order to select a country in which to gain a tourism qualification in, students must consider many factors. The countries that invest in education and economic development for the tourism industry the most are: Canada, Australia, USA, and New Zealand.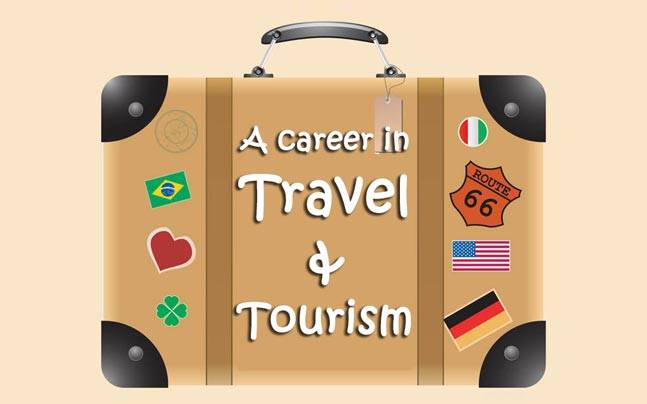 Find out the outstanding advantages of each country when studying hospitality tourism to make the best choice for yourself.
Australia: many career prospects and an attractive salary
According to Austrade, tourism will continue to grow with travel spending reaching 162 billion AUD between 2020-2021 – higher than the government's previous target of AUD 115-140 billion.
Furthermore, the number of international visitors will increase to 10 million in the period between 2023 – 2024. Thus, the demand for developing human resources in the tourism industry in Australia will increase in the future, opening up many career prospects.
After studying, students have the opportunity to stay in Australia for 2-3 years to work. In addition, the tourism sector has always been the preferred occupation group in Australia under the Skilled Occupations List (SOL) of the Australian Immigration Department. This will be a great opportunity if you plan to stay permanently in Australia.
Moreover, during the study process, most Australian schools have a 6-9 month paid internship program with a minimum internship salary of AUD $ 17.25 / h and a total salary of between AUD $ 12,000- AUD $ 30,000 at Australia's leading hotels.
Canada: Practice of wage-earning and Priority settlement
When you think of Canada, a beautiful country with majestic natural wonders, many mountains, rapids, and primeval forests may come to mind. For this reason, the country attracts more than 30 million tourists annually who come to explore. Tourists mainly hail from the US, UK, Japan, India and Hong Kong. The tourism sector is successful and contributes to 2% of Canada's GDP, creating more than 609,500 jobs. Therefore the opportunity to find jobs for international students is high.
These factors explain why there are many benefits to studying a tourism-related qualification. Students will have access to innovative teaching methods, in-depth knowledge, the chance to enjoy field trips, join an internship program and earn an attractive salary. Canada allows about 250,000 immigrants each year under provincial and federal programs – one of the highest in-migration rates in developed countries.
With a diploma in hospitality and tourism management, you can apply for a good job in Canada.
You can explore Toronto School of Management's Diploma in Hospitality and Tourism Management here.
United States of America: global linkage with hospitality tourism
The US is one of the most developed economies in the world and tourism contributes significantly to its GDP. Students studying in this field will have the opportunity to practice and work in 50 states with many reputable multinational corporations such as Marriott, Hyatt, Wyndham, Hilton, and so on.
In addition, thanks to the advantage of many universities hosting tourism courses with theoretical knowledge and training, attractive scholarships, a host of job opportunities with well-recognised names, programs and attractive scholarships, the US becomes a study abroad destination which attracts many international students.
New Zealand: moderate tuition and Promotion of settlement
New Zealand is famous for being one of the safest nations in the world and was voted one of the most liveable countries in the world too. It's also known for its great education provision, especially in the field of tourism.
Make sure you read more useful information on the best place to study here.