By

Ha Van Dong
Posted in New
On August 10, 2018
Comments Off

on Things to know about popular receiver
If you want to buy a suitable and best receiver for your TV but you don't know much about the device, you should check out the post carefully to know useful and necessary information about AV receiver and HD receiver and related things.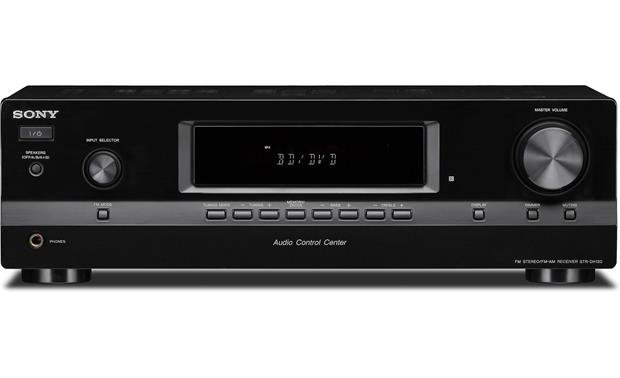 Set-top-box
TV receiver is also known as set-top-box) i.e. signal decoder device for television, for television can view digital television, satellite TV, internet TV and etc. There are a lot of famous TV receivers for your choice, you can check out at helptochoose.com
     How to connect your TV to your TV set
–          Connect through HDMI
HDMI is a very common standard on today's televisions with the advantage of fast and high-quality transmission that delivers both audio and video. If your TV and TV set have an HDMI input, you only need to buy one HDMI cable, one for the HDMI input on the TV, and one for the HDMI input on the receiver. Then just press the SOURCE or INPUT button (or the arrow button) on the remote then you select the input data for the TV is HDMI.
–          Connect through AV
If your TV is old which do not have HDMI, but with a white AV port – red – yellow you can also connect to a TV set. You just need to buy a lotus AV cable, plug in the 2 TV inputs and turn the receiver properly in 3 marked colors.
–          Use a VGA cable
Many old TVs and recorders still have VGA ports, so you can connect through this port. However, the downside of the VGA port is that it only receives picture signals. So if you use this port, you have to add the audio connection step by using the audio in (white – red) port on the TV.
–          Use a VGA-HDM switch cable
Many TVs have an HDMI port, but the receiver only has a VGA port or vice versa. At this point, you can find the switch cable and plug into the corresponding 2 ports on the TV. However, you should note that this method only transmits the picture, while your voice must add a connection step.
–          Using an HDMI-AV converter cable
Similarly, there are cases where the TV has an HDMI port and the receiver only has an AV port and vice versa, you can also purchase a transfer cable.
In addition, in case, your TV allows you to connect in different ways, you should prioritize how to connect with HDMI because it will give better image and sound quality than other cables.
  HD receiver
HD receivers for film addicts are not uncommon, but for a newcomer to come it is still new. The technology is more advanced but still many people do not know what the HD receiver can do? HD is High Definition, can be understood as high-resolution image recording equipment. HD receiver features as a CD or DVD player, you can customize the content of the movie, but the difference is that HD receivers handle high quality images and audio.
–          Difference between HD receiver and SD receiver
+ The HD receiver gives you the highest quality full HD 1080p images with 5-6 times the resolution of regular DVDs, and the clear sound combined with a 5.1 surround sound system gives you the freedom to enjoy the full HD experience and dynamic multi-dimensional sound.
+ The ability to store, instead of having to buy a disc to watch movies, listen to music and watch videos with very little choice, you just need to invest with a set of data storage devices which are usually HDD and can be installed in the HD receiver. Popular HD capture products now support up to 3TB of storage (3TB = 3,000GB), meaning you can store up to 750 HD ready 720p movies, or 375 full HD movies or 1080p can store 68,000 original quality songs.
–          How to use HD receiver
In fact, using the HD receiver is not difficult; it is as simple as the familiar DVD player. HD movie playback with internal hard drive contains movie data and direct view when connecting to LCD / Plasma / LED / Ultra TV with HDMI, VGA, Component, Composite and etc. Therefore, you should connect yourself above to achieve the best picture and sound.
Hope that after the post you will have full and useful information about receiver and related things about them which can help you choose the best receiver for your TV. Furthermore, having a lot of types of receivers in the market, so you should refer carefully to make sure having best and suitable choice for your own. Besides that if you need more information, you don't forget to check out Helptochoose to learn more about the popular types of receiver and prices as well.